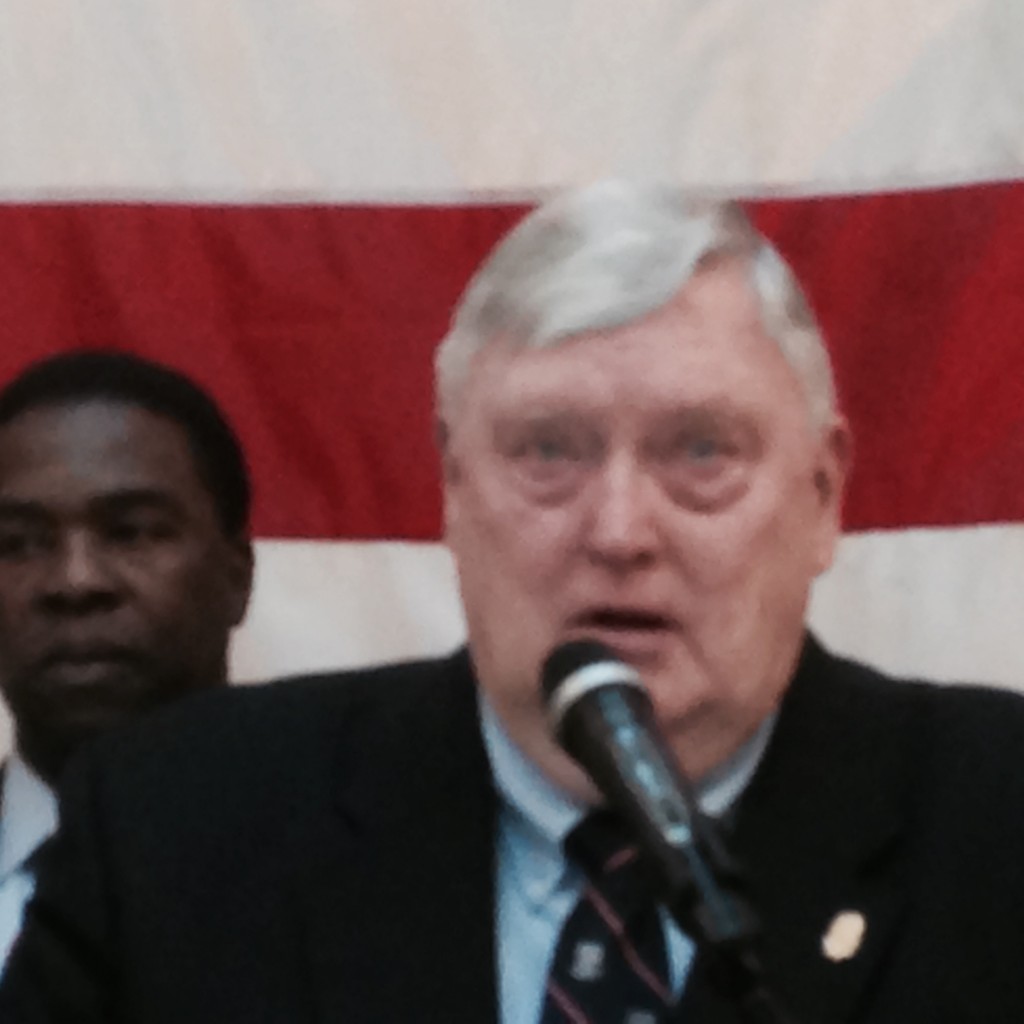 When it comes to former Jax PFPF head John Keane, City Council is ready to "lawyer up," and a March 7 "litigation shade meeting" will address strategy.
The guidelines were laid forth by Council President Greg Anderson in a memo Friday. Attendance is "urgent" for all members of Council, as they discuss legal strategy in the wake of their decision to "indefinitely postpone" a settlement agreement with Keane and the Police and Fire Pension Fund Board of Trustees.
"Pursuant to Section 286.011(8), Florida Statutes, and as requested by the Office of General Counsel and announced at a City Council Meeting," Anderson writes, "I am setting a litigation shade meeting of the Council to consider settlement negotiations and strategy sessions related to litigation expenditures as to the following case: City of Jacksonville vs. Jacksonville Police and Fire Pension Board of Trustees and John Keane, Case No. 16-2015-CA -007380-XXXX-MA (Circuit Court of the 4th Judicial Circuit)"
The meeting, expected to last 60 minutes, is to start at 3 p.m. March 7 in the Council offices.
From there, the governing body will move into a closed attorney-client session allowed by Florida Statutes. The meeting will be restricted to the 19-member Council, six representatives from the Office of General Counsel, and city Chief Administrative Officer Sam Mousa.
"Following the conclusion of the closed attorney-client sessions the Council will return to the open public meeting at which time public business, if any, will be concluded and the meeting adjourned," Anderson writes.
Some members of Council, such as Matt Schellenberg, relish the pending lawsuit with its seven- figure cost for the city.
"When we look at going to court for $2 million, it seems kind of insignificant," Schellenberg said last week at Council. "It's time for us to be on the offense."
"By going to court, we will aggravate the hell out of [John Keane]," Schellenberg said, adding that he doesn't want Keane to be able to "go on a cruise" or "enjoy his grandchildren."
"We're willing to aggravate you, because you've been disrespectful to this Council, the administration, and the taxpayers," Schellenberg said.