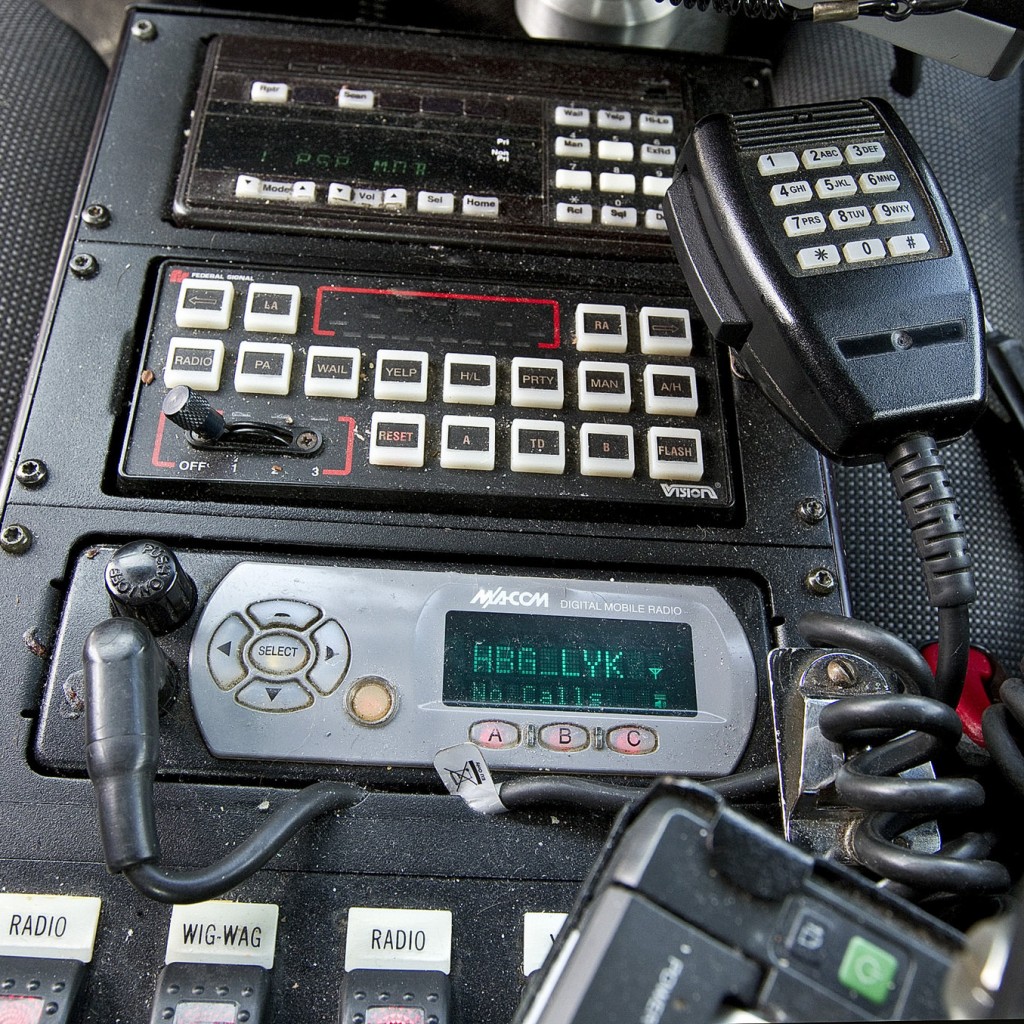 An obscure but heated battle over a state contract potentially worth hundreds of millions of taxpayers' money is at stake as budget conferees continue to hammer out differences between House and Senate proposals.
At issues is the radio equipment law enforcement agents use to communicate. Problems with communication gear have led to the deaths of several officers across the country.
Tucked into the House's government operations budget proposal is $7 million for a line item that reads "Replacement Of Statewide Law Enforcement Radio Equipment."
The budget request came from Melbourne Rep. Ritch Workman on behalf of a Washington, D.C.-based government relations director for Harris Corp. Harris holds a state contract to provide law enforcement radio support valued at an estimated $18 million annually.
Critics of the move – including representatives for Motorola Solutions who hope to take over the contract after the current arrangement expires in 2021 – say the $7 million appropriation would unfairly bolster Harris' grip on the contract. The contract provides that proprietary Harris-made radios fulfill orders for replacements.
The Harris representative named in the request, Glenn Grab, said during the weekend that state officials in agencies such as the Florida Fish and Wildlife Conservation Commission, and Department of Highway Safety and Motor Vehicles tell him they need new radios to replace outdated units, some more than a decade old.
Grab said an equipment "refreshment" before the 2021 contract expiration is only a matter of time. He said guidelines indicate law enforcement radios should be swapped out every seven years. The current 20-year procurement deal was awarded in 2000 under then-Gov. Jeb Bush.
Harris is headquartered in Brevard County, represented in the House by both Workman and Speaker Steve Crisafulli.
Sources familiar with the budget process said the contentious issue is likely to be "bumped up" to appropriations chiefs Rep. Richard Corcoran and Sen. Tom Lee, who are set to take over any unresolved budget issues Monday evening at 6 p.m.
Key senators, including conference committee Vice Chairman Alan Hays and Sen. Jack Latvala, expressed concerns about the line item when it was proposed late in the budget process last year.
Latvala called it "a back-door extension" of the current contract, and said it could jeopardize a planned competitive bidding process set to solicit offers to continue servicing state communications infrastructure needs.
Budget writers approved $800,000 for the Department of Management Service to add staff in preparation of the bid last year.
A state Joint Task Force that administers the state's radio systems has been careful not to publicly take sides in the battle of vendors, though a DMS study recommended a bid process go forward "as soon as possible."
A Harris PR rep told reporter Matt Dixon last year that switching vendors after 2021 could lead to nine-figure costs to the state and a possible disruption in service.