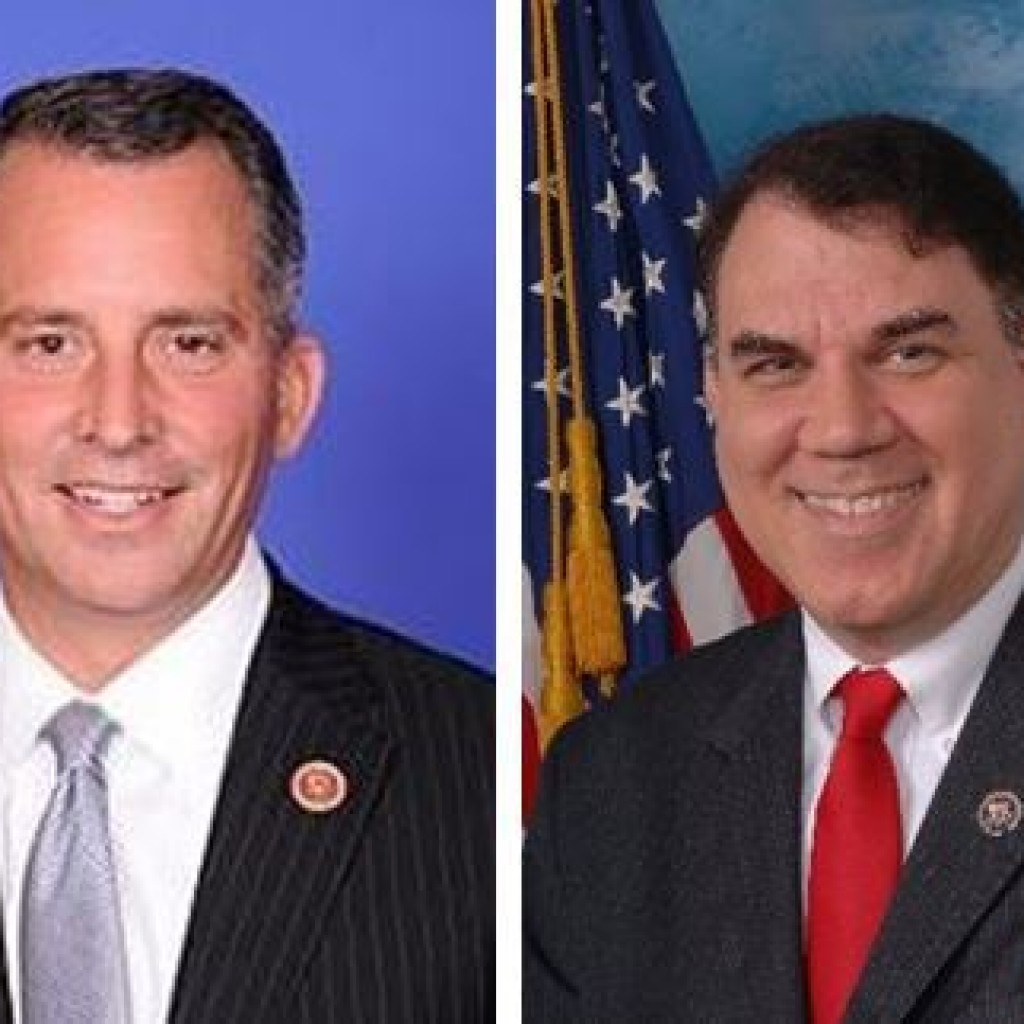 Although the campaign for U.S. Senate in Florida remains a mostly sleepy affair, a new Public Policy Polling survey released Tuesday shows an unmistakable trend: U.S. Reps. David Jolly and Alan Grayson continue to lead in the polls.
On the GOP side, Jolly, a first-term congressman from Pinellas County, leads with 26 percent of the vote. U.S. Rep. Ron De Santis is second with 14 percent. Lt. Gov. Carlos Lopez-Cantera is third with 11 percent, and former CIA contractor Todd Wilcox is fourth with 2 percent.
However, 47 percent of all Republicans asked said they had no preference at this juncture, nearly six months before the primary election.
In the Democratic race, Orlando area Grayson leads Jupiter U.S. Rep. Patrick Murphy by 11 percentage points, 33 percent to 22 percent. However, 45 percent of all Democrats say they don't have a candidate yet.
The candidates all suffer from a significant lack of name recognition. Grayson, a national figure in politics since first elected in 2008, does have the highest name recognition at 47 percent, but PPP says that's not all good because only 16 percent view him favorably, compared with 31 percent who have an unfavorable view of him.
All the other candidates' name recognition hovers in the 25-31 percent range.
In a positive development for the two Democratic candidates, both Grayson and Murphy lead their Republican challengers in almost every one-on-one match-up.
"Democrats appear to have a slight initial advantage in the Florida Senate race," said Dean Debnam, president of Public Policy Polling. "But it's hard to make too much of it at this point because the candidates are so little known."
The one exception is a Jolly-Grayson duel. There, Jolly leads Grayson 38 percent-35 percent, with 26 percent undecided.
Grayson leads Lopez-Cantera, 38-35 percent with 26 percent undecided.
Grayson leads DeSantis, 40 percent-34 percent, with 26 percent undecided.
Patrick Murphy leads Jolly, 38 percent-34 percent, with 27 percent undecided.
Murphy leads Lopez-Cantera, 40 percent-31 percent, with 29 percent undecided.
Murphy leads DeSantis, 43 percent-31 percent, with 26 percent undecided.
Public Policy Polling surveyed 1,012 registered voters, including 464 likely Republican primary voters and 388 likely Democratic primary voters, this past Wednesday and Thursday. The margin of error is +/-3.1 percent for the overall sample, +/-4.6 percent for the Republicans and +/-5.0 percent for the Democrats. Eighty percent of participants, selected from a list-based sample, responded via telephone while 20 percent of respondents who did not have landlines conducted the survey over the Internet through an opt-in Internet panel.