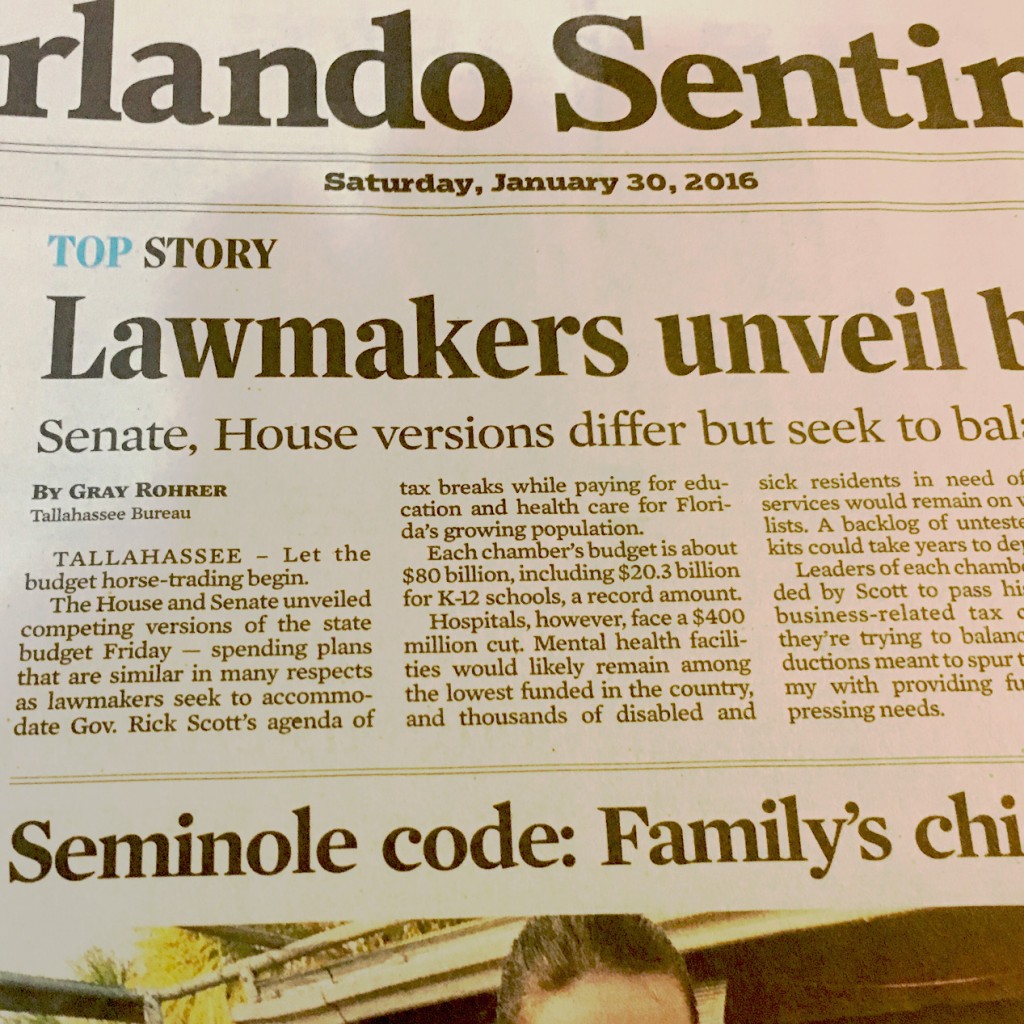 Tribune Publishing Co. has shaken up leadership at all its newspapers, ousting publishers and promoting editors to dual positions as editor-publishers, including at the papers in Orlando and Fort Lauderdale, according to news reports.
At the Orlando Sentinel, Nancy Meyer is out as publisher after a little more than a year in that position. Editor Avido Khahaifa has been named editor-publisher, according to The Sentinel.
The changes are effective immediately.
At the Sun-Sentinel of South Florida, Howard Greenberg, who announced last year he was planning to retire this year, is leaving immediately. Editor Howard Saltz was named editor-publisher, according to the Sun-Sentinel.
The Chicago-based Tribune Publishing Co. made similar changes at its other papers, including the Chicago Tribune and the Los Angeles Times, according to the Chicago Tribune.
Officials of the papers were not immediately available Wednesday morning to comment, and generally do not comment on leadership changes.
The changes come as Michael Ferro, who recently bought enough Tribune Publishing stock to become the largest shareholder, and then became chair, consolidates his power.
In Chicago, Bruce Dold, who succeeded Gerould Kern as editor-in-chief of the Chicago Tribune two weeks ago, also will serve as publisher. Tony Hunter, publisher of the Chicago Tribune since 2008, was promoted to president of national revenue and strategic initiatives at Tribune Publishing, a new position, according to the Tribune.
At the Los Angeles Times, Davan Maharaj will expand his editor-in-chief role to include publisher, according to the Tribune.
Khahaifa is a veteran of decades at both the Sun-Sentinel and the Sentinel, with experience in both the editorial and business sides of the papers. He took over as editor in 2013 succeeding Mark Russell, who was ousted.

Meyer came to Orlando as publisher in late 2014 after Tribune Publishing transferred her from Hartford, Conn., where she was the publisher of the Hartford Courant, also a Tribune paper.
Saltz had become editor of the Sun-Sentinel in 2011, filling a vacant position.
Greenberg, another veteran of the Sun-Sentinel and the Sentinel for decades, had been the publisher of both papers, and had promoted both Khahaifa and Salz into editor positions. In December, he announced his intention to retire this year.