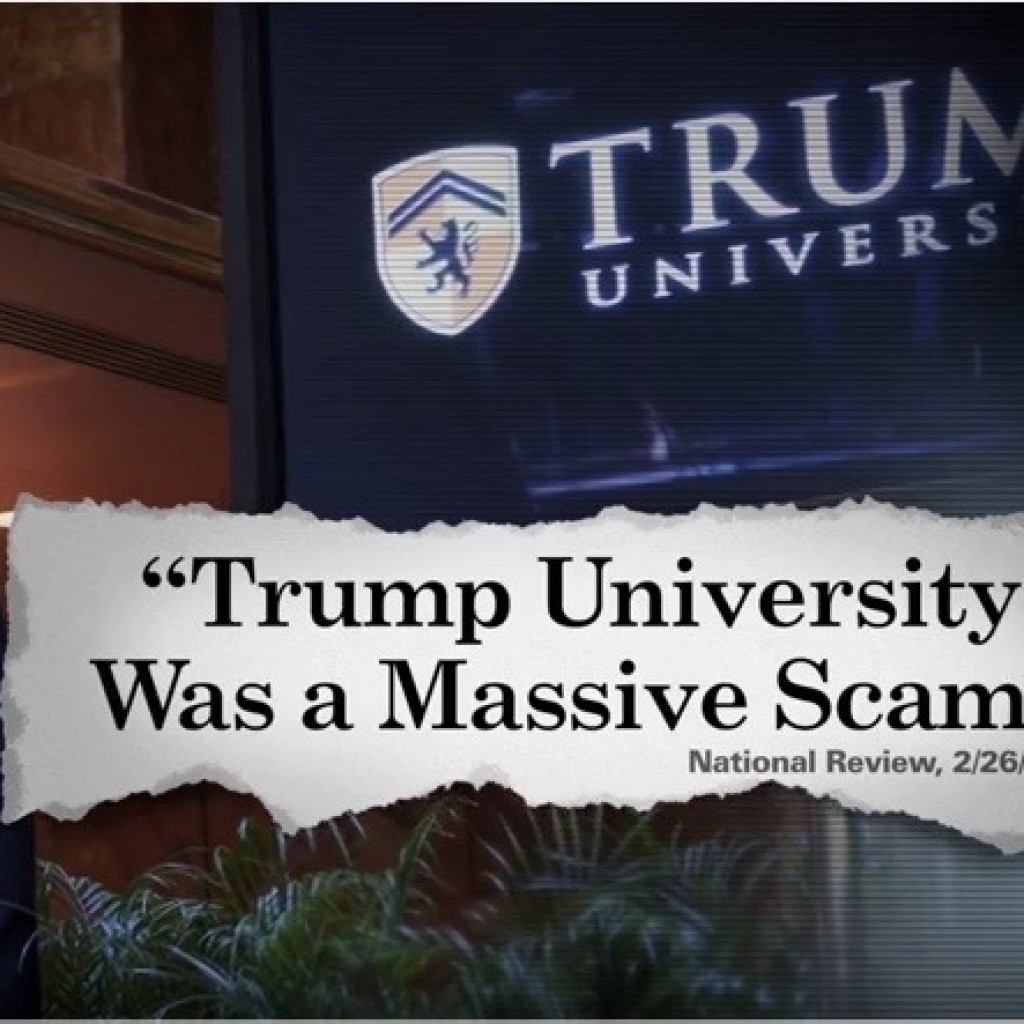 Get ready for a barrage of anti-Donald Trump ads, Florida.
Our Principles PAC is expected to begin airing an advertisement taking aim at Trump and his failed school, Trump University. The advertisement, according to the Tampa Bay Times, is part of a national television ad buy, with an emphasis on several targeted states, including Florida.
The 60-second advertisement — called "Scam" — features snippets of Trump talking about his institution. A male voice is then heard talking about the university, saying Trump University was "a scam."
"The truth about Trump University? Donald Trump made millions, while hardworking Americans got scammed," a male voice is heard saying in the spot.
It continues: "Donald Trump belongs in 3 a.m. infomercials" not in the White House.
Our Principles PAC is an anti-Trump super PAC. The group, according to The New York Times, plans to focus on opposition research attacks on Trump in states voting on March 8 and March 15.
Tim Miller, the main spokesman for Jeb Bush's presidential campaign, has joined the organization. Bush was an outspoken critic of Trump.
On Tuesday, the super PAC released a nearly 2-minute web video — called "Unelectable" — that highlighted Trump's refusal to disavow the KKK.
Our Principles PAC isn't the only group taking to the airwaves to attack Trump. The Club for Growth announced Wednesday that it has begun a $1.5 million ad campaign against the New York businessman in Florida.
The group released a 30-second spot — called "Trump: He's no tough guy" — attacks Trump for his use of eminent domain and bankruptcy filings.
Florida's winner-take-all primary is March 15.