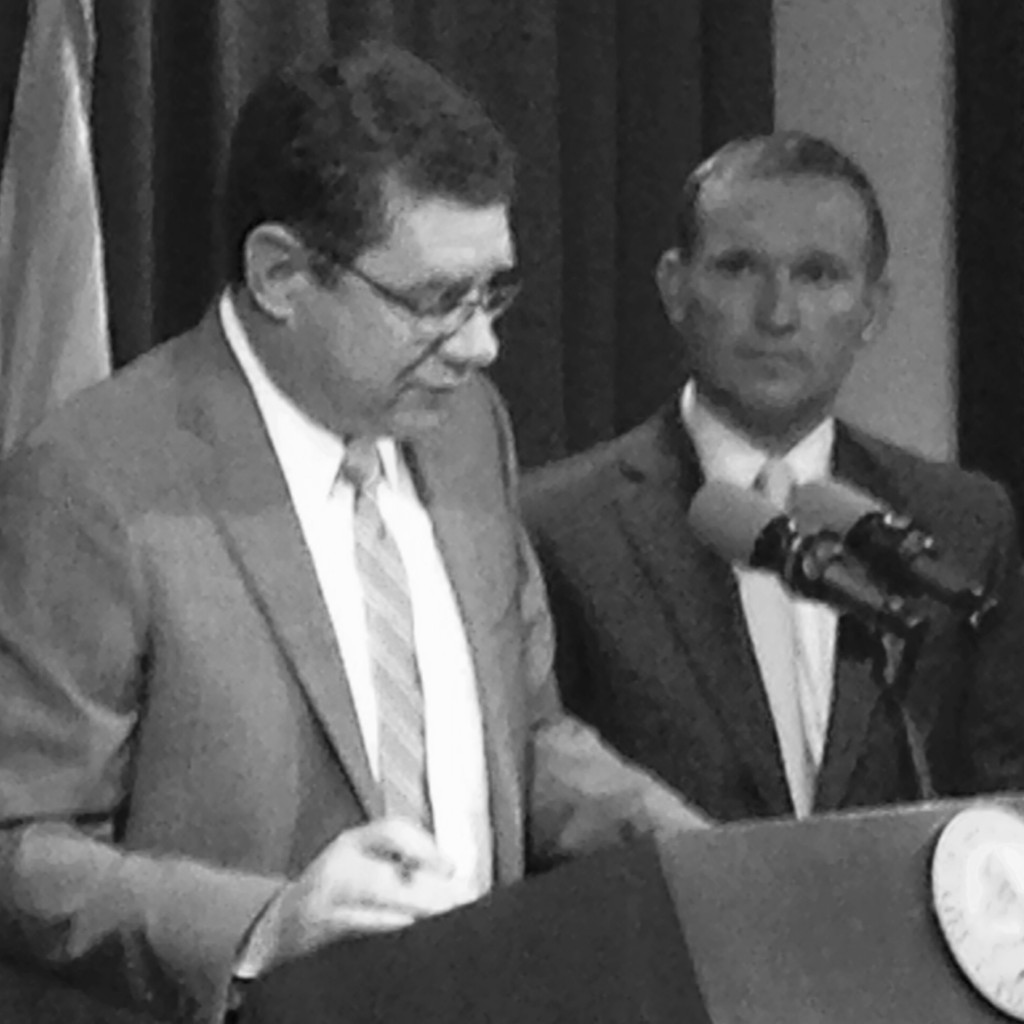 "Project Omega," a 450-job QTI deal approved by Jacksonville's City Council weeks ago, was announced as a major expansion by Ernst and Young on Thursday.
It wasn't a sure thing. In fact, Jacksonville Mayor Lenny Curry says that Project Omega almost didn't happen.
"This deal looked like it was dying on the vine," Curry told a crowd of media and local dignitaries assembled at the mayor's office.
However, Curry added, his team, the City Council, and the Chamber "did what we could to salvage it."
When asked for more details, Curry noted that the "local office reached out directly to me" during the transition period after his election.
There were "some hiccups" that we "worked through as a team," putting their "heads together" with the "right people in the room."
For Curry, whose accounting background is by now exhaustively documented, it was a pleasure to strike another deal with "one of the largest accounting consulting firms in the world. The deal  followed on the heels of the Macquarie office grand opening in February where Curry appeared with Gov. Rick Scott.
Ernst and Young's 450 jobs will be part of a client service delivery center, devoted to risk assessment and management and market differentiation.
Chamber Chairwoman Audrey Moran lauded the moment as a "great announcement for the city and [its] workforce," and credited the "mayor and his strong team" for standing beside the Chamber and getting the deal done, staying the course and making sure the deal happened.
Moran credited the "consensus building leadership" and "steady hand" of Council President Greg Anderson for keeping Council's eyes on the prize.
Anderson, as is customary at these events, talked about the bottom line impact of the "major expansion" of Ernst and Young in this market, which will bring 450 jobs in four years, at a $49,000 a year average salary.
$22 million of annual payroll is expected by the time four years in, with $6 million of capital investment expected.
How did Jacksonville win the "highly competitive" race for this project? Anderson's take: the "business friendly environment" has a lot to do with it.
Jacksonville has been winning so much on this front that it seemed to worry one scribe, who wondered if there were enough skilled workers to fill seats.
Curry, now in a position to know, noted the Jacksonville's large pool of accounting and finance professionals, with more coming out of universities.