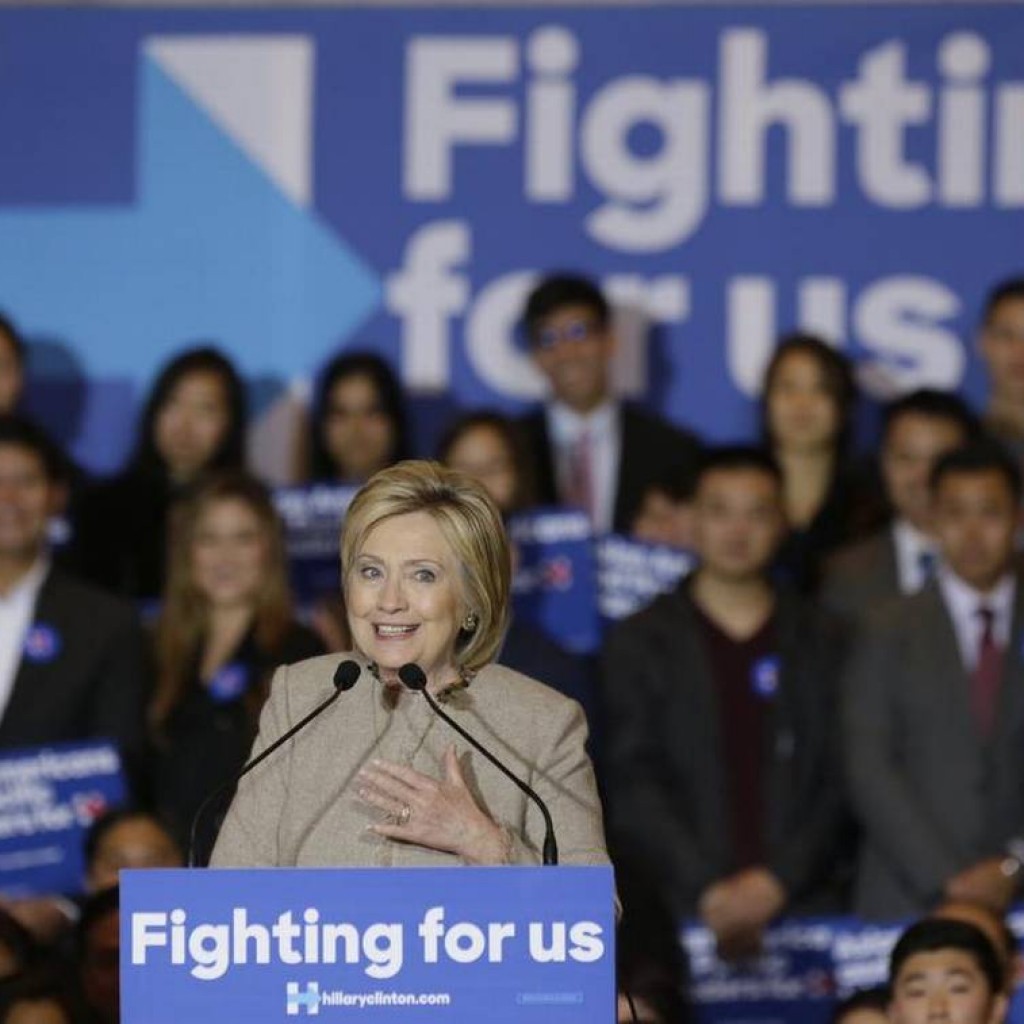 The Sun Sentinel of South Florida and the Orlando Sentinel have endorsed Hillary Clinton in advance of Florida's March 15 Democratic primary. The Sentinel also endorsed Marco Rubio on the Republican side, while the Sun Sentinel refused to do so.
Both papers are owned by the Chicago-based Tribune Publishing Co., but  often do not mirror each other in endorsements.
The Orlando Sentinel called Clinton the Democrats' "best choice" and Rubio the Republicans' "best last  hope" in separate editorials posted Friday on the newspaper's website.
In its editorial posted Friday, the Sun Sentinel's editorial board said Clinton was "as qualified a candidate for the White House" as the newspaper has seen in years.
"Hillary Clinton brings assets we've seen too little of this primary season — steadiness and experience at the highest levels of government," the newspaper said in its editorial.
But in another editorial posted Friday, when the  paper looked at Rubio, Florida's junior senator, or at Donald Trump, U.S. Sen. Ted Cruz of Texas or Ohio Gov. John Kasich, the editorial board shrugged, "because the kind of person who should be running is not in the race."
"We cannot endorse businessman Donald Trump, hometown Sen. Marco Rubio or Texas Sen. Ted Cruz because they are unqualified to be president," the editorial states. "Ohio Gov. John Kasich is the best of the bunch, but if you measure a candidate by the caliber of his campaign, Kasich's lack of traction and organization make a vote for him count for little."
Of Clinton, however, the Sun Sentinel had no such qualms. "Her resume is impressive. She spent eight years in the U.S. Senate, representing New York from 2001 to 2009. She followed that with four years as secretary of state. Though she ran unsuccessfully for the Democratic nomination in 2008, she was in the White House for eight years working on policy while her husband was president."
The Sun Sentinel acknowledged that Clinton's experience also makes her the "ultimate establishment insider, which to some voters is hardly an asset this year."
The South Florida newspaper said Clinton "would not need training wheels if she were to become the Democratic nominee and the first female president."
"But while Hillary Rodham Clinton would make history if she were elected in November, the more important point for voters in the Florida primary is that she would make a good president," the paper said.
Clinton faces Bernie Sanders in the Democratic primary.