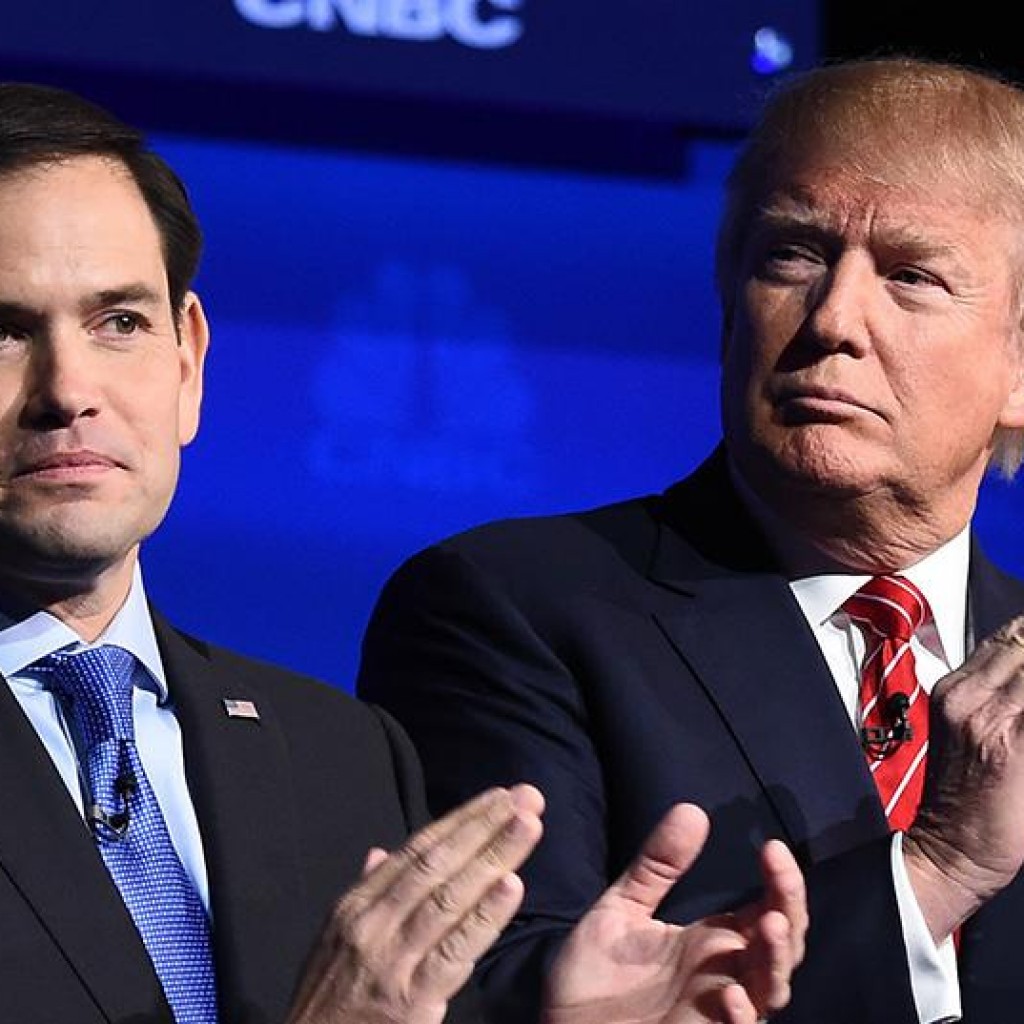 A new poll conducted by SurveyUSA for Tampa television station Bay News 9 and Orlando station News 13 shows Donald Trump and Hillary Clinton running away in the Florida presidential primary next week.
Trump leads Marco Rubio by a 20-point margin, 42 percent to 22 percent. Ted Cruz gets 17 percent, and John Kasich gets 13 percent.
Alex Conant, chief spokesman for the Rubio campaign, is disputing the accuracy of the polling. He told MSNBC's Steve Kornacki that the campaign has much more faith in a Monmouth University survey released on Monday that showed Florida's junior senator trailing Trump by only 8 points, 38 percent-30 percent.
Another survey released by an anti-Trump group over the weekend had Rubio within 5 percentage points of Trump in Florida.
On the Democratic side, Hillary Clinton leads  Bernie Sanders by 31 points, 61 percent to 30 percent.
The poll also shows that in three potential head-to-head match-ups between Clinton and GOP candidates in the fall, it's a dead heat. That goes for Trump, Rubio and Cruz. The poll did not include Kasich in a one-on-one battle.
The poll was conducted by SurveyUSA from Friday to Sunday. Pollsters surveyed 2,450 likely voters via home telephones and smart devices. Respondents reachable on a home telephone were interviewed on their home telephone by the recorded voice of a professional announcer. Respondents who were not reachable by home telephone were shown a questionnaire on their smartphone, tablet or other device.