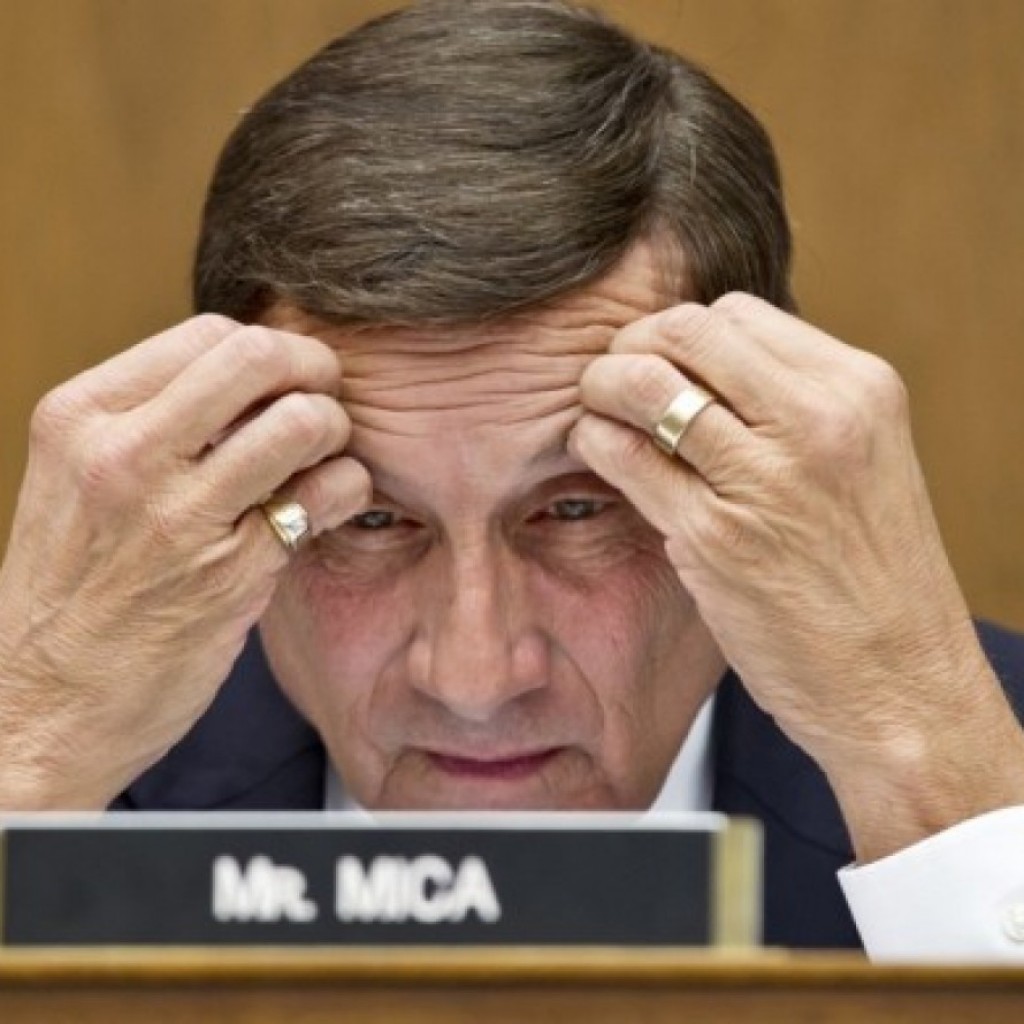 U.S. Rep. John Mica likes taking constituents out to lunch (or breakfast, dinner or coffee). He also loves having his re-election campaign pay for it.
The latter preference has Mica, a 12-term Republican from Winter Park, explaining why his re-election campaigns are paying for scores of "meals with constituents" tallying tens of thousands of dollars a year in food and drink, when other members of Congress rarely, if ever, do so.
The campaign picks up the check for Mica taking people to lunch in Washington, back home in Winter Park, and also in places far from either Florida's Congressional District 7 or Mica's office, such as restaurants in New York, Scottsdale, Ariz., and the Carolinas.
In recent days, Democrats have been pushing opposition research highlighting these meal expenses, seeking to expose a chink in Mica's re-election armor. News blogs in Washington and Central Florida, including the influential TheHill.com, have picked up on the issue, exploring concerns raised by Democrats that Mica might be using his campaign fund as an unlimited resource for holding meal meetings with anyone, or no one, or how he could justify "constituent meals" in places like Arizona or New York.
In an interview with FloridaPolitics.com, Mica not only refuted any allegations of wrongdoing, he argued that he handles such meals "more responsibly" than other members of Congress. Most members take such meals, but most typically use tax money, from official office expense accounts, rather than campaign money.
Every meal involves meetings with constituents — residents or businesses from his district, Mica insisted. And every meal paid for by his campaign, he added, is one fewer meal paid for by taxpayers.
"I think for 20 years we have not put constituent expenses on the tab of the taxpayer," Mica said.
Lately, he's been doing it a lot.
A FloridaPolitics.com review of Mica's campaign expenses, as posted with the Federal Election Commission, finds he had such meals on 208 different occasions during the 2013-'14 election cycle, a campaign during which Mica didn't have a serious opponent. Mica's re-election campaign spent $71,174 on those meals. In August 2014, Mica received 72 percent of the vote in a primary with three opponents. And in November 2014, he received 64 percent in the general election against two opponents including Democratic nominee Wes Newman, who quit campaigning and moved out of Florida in August.
His meal numbers in that election were unusually high, even by Mica campaign standards. In the previous three election cycles — which Mica also won in landslides — he averaged about 100 such meals, totaling about $30,000, per campaign.
Jermaine House, a spokesman for the Democratic Congressional Campaign Committee, accused Mica of using the campaign fund as a slush fund for meals with anyone, anytime.
Mica's 2014 election cycle meals included some high-ticket events, including a $1,475 charge one night at Buca Di Beppo in Maitland and a $1,448 dinner at Fleming's in Winter Park. He met people for meals five times at the Winter Park Racquet Club, which is on his street, charging the campaign $2,359, and went to the 310 Park South Restaurant in Winter Park 10 times, charging $1,551. On the other hand, Mica also went to Panera Bread in Winter Park 10 times, for just $65 in charges.
Most of the time, Mica said he has numerous guests, leading to high costs. Often, he said, the events are reciprocations for events others have held for him.
"We usually try to hold those back in the district," Mica said.
"Every one of those is with somebody. I do so [on] many of those. Look at this. This is a three-day week," he said of the current week.
He then noted he had already hosted — and charged to his campaign — four meal-with-constituent meetings, including one with University of Central Florida students and their families, who had come to Washington for the American Israel Public Affairs Committee conference. Another was for Orange County Mayor Teresa Jacobs and others who testified before his committee about heroin.
The 2014 meal in New York involved a time when Mica and Central Florida traffic planners were all in New York for a conference; he took them out to lunch, his campaign said. Multiple meals in South and North Carolina were organized around Mica's family summer home.
The Arizona meal involved a Delta Chi convention, which included Mica and other Central Floridians.
For 2016, Mica again faces no major opponents, though Democrats have been recruiting hard, because with the most recent redistricting, CD 7 is now pretty close to evenly balanced between Democrats and Republicans. In 2015, he charged 58 meals, totaling $12,600.
Mica's extensive use of campaign money for constituent meal meetings is highly unusual. FloridaPolitics.com checked the 2013-14 campaign expenses of 17 other members of Congress from Florida; none had expensed even one constituent meal using campaign money.
On the other hand, it's not unusual for other members of Congress to charge such meals to their office expenses. Annual totals of $10,000 and up are commonplace.
Last year, Mica said, he spent $73 on constituent meals from his office fund.
"It's such a unique case. I've never run into this before," said Joshua Stewart, spokesman for the Sunlight Foundation, a nonprofit group that monitors campaign finance and congressional spending.
Under the law, Stewart said, a member of Congress could opt to put the meals on either the office account or the campaign account. Almost all, though, put it on the office account, reflecting such meetings as official business, rather than re-election business.
"This is not an ideal way for a member of Congress to be conducting communications with constituents," Stewart said.
Why not? Campaigns keep detailed records of every meal with constituents, Mica replied, and show everyone who was there, and why they got together.
The Central Floridians who come to his out-of-town constituent meals are not all ordinary voters. Among the names of participants provided to FloridaPolitics.com were lobbyists and Republican fundraisers such as Rusty Roberts, Jim Huckeba, Leila Nodarse and the late Fred Leonhardt.
Mica suggested those meetings might be better paid for by the overtly political campaign fund.
"If we separate between constituent and constituent-political, we stand at about $10,000. If you look at what (U.S. Rep. Ron) DeSantis (who represents neighboring Congressional District 6) did, he was at about $9,000. We saved the taxpayers. I don't think they should have to pay," Mica said.
"No one has ever questioned it except now," he said. "But the DNC is making a desperate attempt, trying to find something to complain about."