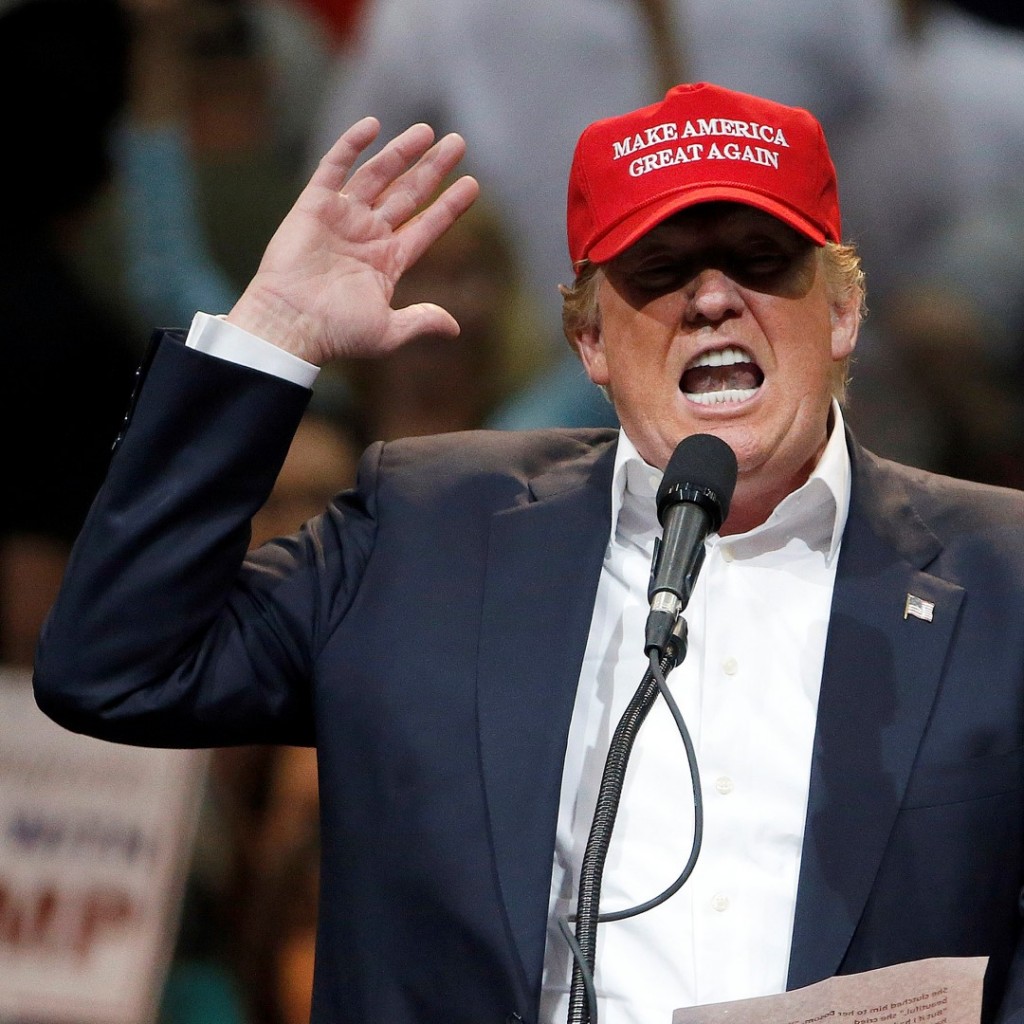 With great fanfare last week, Republican Party of Florida Chairman Blaise Ingoglia proudly boasted that seven counties have switched from majority Democratic to majority Republican in 2016.
"I have always maintained that a strong Republican party with a strong grassroots infrastructure is the key to winning elections," Ingoglia said in a prepared statement.
"We remain committed to registering new voters to the GOP during this election cycle while training new volunteers and leaders who will join us in paving the road to the White House. Our message of opportunity is spreading far and wide, and counties are flipping from blue to red! The Republican Party of Florida would like to congratulate these county leaders for all of their hard work and dedication."
Pinellas County, one of the most populous counties in the state, was among the seven flipping from blue to red.
Democratic Executive Committee Chairwoman Susan McGrath, though, downplays that jump. She said it's all about the energy  Donald Trump has engendered both for and against the New York City business mogul.
"I think the important point will be how people vote in this presidential year, and I don't see any indication that there's going to be something attractive for voters on the other side with Donald Trump on the ticket," she said.
There has been a 50 percent increase in voters participating in GOP presidential primaries and caucuses in 2016, with most analysts attributing that directly to the Trump phenomenon. A recent study by the Washington Post's Emily Guskin and Scott Clement suggests that while it probably is related to Trump, that surge is not exclusively with people voting GOP in support of him.
"Republicans' turnout surge is not being caused by a hypodermic shot of Trump voters into the primary electorate," the authors conclude. "Non-Trump Republicans also have been inspired to vote at higher rates – some probably in opposition to Trump and others simply because the contest is competitive."
While some analysts like to call Florida a purple state in terms of its ideology, it certainly doesn't feel that way when one visits Tallahassee, where Republicans have controlled all branches of government for the past 18 years.  However, the fact that more Democrats fare better in state legislative races in swing districts in presidential election years does reflect a certain schizophrenia in the body politic. But it's questionable how successful the Democrats might be in Pinellas on swinging some of those legislative seats. Take District 65, the North Pinellas seat that Democrat Carl Zimmerman won in 2012. He lost it to Chris Sprowls in '14, and there is no Democrat on the ballot to challenge the man who has already been annointed a future House Speaker.
McGrath says it's too early in the election cycle to say where Democrats could take back a seat controlled by a Republican, but says she believes it will happen this fall.
"We feel really good that based on what's happening with the Republican Party this year," she said Tuesday after participating in a press conference urging Republican U.S. senators to take a vote on U.S. Supreme Court nominee Merrick Garland. "That it's going to be a good electoral cycle for Democrats. Not all of the candidates have qualified yet, so I can't speak on their behalf yet, but I know that there's good interest in seats and there's opportunities for us to be competitive, and I think we will pick up seats."
One form of government where McGrath feels very confident is with the Pinellas County Commission, which for the first time in decades has more Democrats than Republicans on the board.
Democratic incumbents Charlie Justice, Janet Long and Ken Welch are all back on the ballot this fall (along with Republican Karen Seel), and McGrath says she's certain there won't be any loss of power among the D's following the November election. "We think there is every reason that voters will continue to recognize that good work and continue to re-elect those commissioners in office."