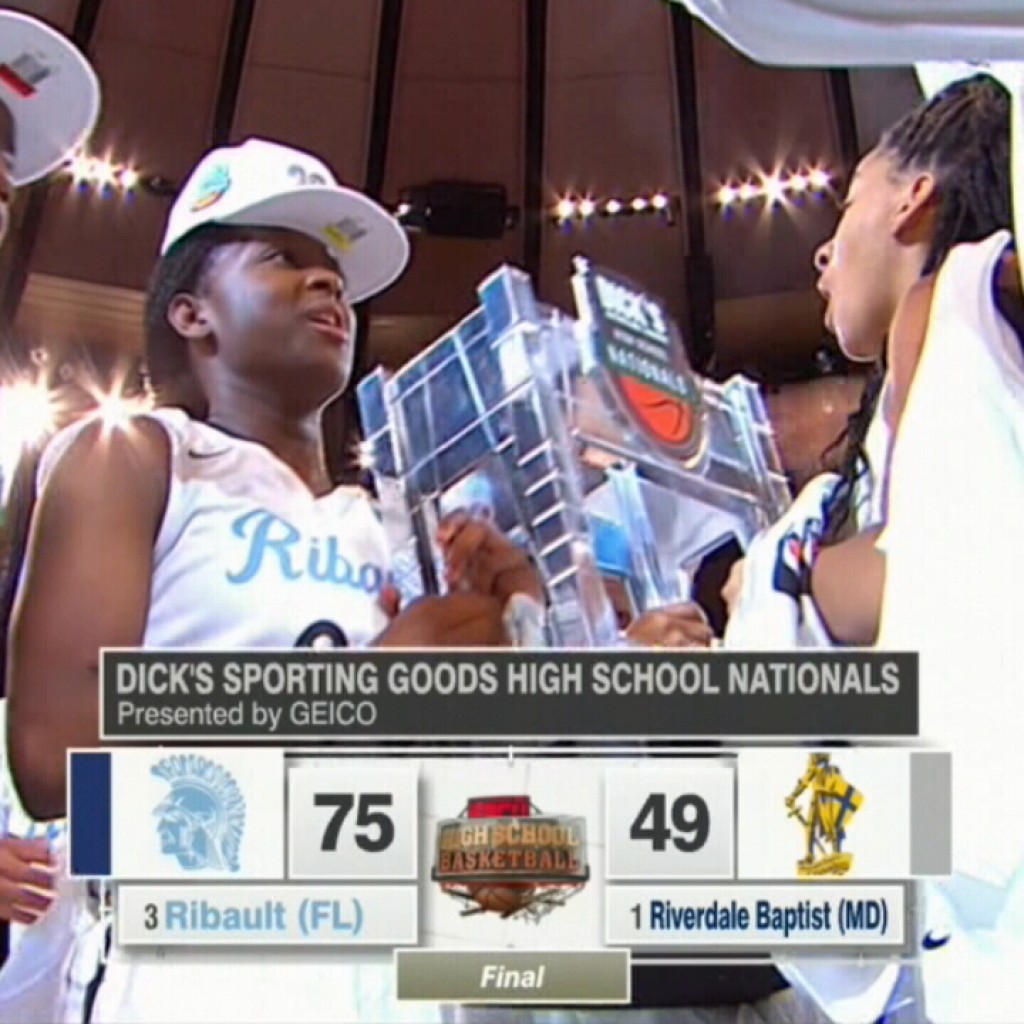 They're national champions after winning the Dick's Sporting Goods High School Nationals tournament Saturday at New York's Madison Square Garden.
Now, the Jacksonville Ribault High School Lady Trojans basketball team is going for another national honor: a visit to the White House.
Fans of the Lady Trojans clearly believe the winning athletes deserve presidential attention.
They've posted a petition on the White House website pointing out that the team "made history by becoming the 2016 National Champions of the Dick's Sporting Goods National Tournament."
"Coming into the national tournament as the underdogs was no different for these young ladies than attending school on a regular day or growing up in their neighborhoods. These young ladies displayed poise, class and faith to persevere to a great achievement. For this reason, we'd like the 2016 National Champion Running and Gunning Lady Trojans of Jean Ribault High School in Jacksonville, FL to have the esteemed pleasure of visiting the White House and meeting President Barack Obama and the First Family to show what it looks like when you believe in yourself and make everyone else believe in you, too."
So far, only 65 signatures on the petition, but underdog status is nothing new for this winning team. The effort needs more than 99,000 by May 4 to reach the goal of 100,000 signatures, which of course merits a White House response.