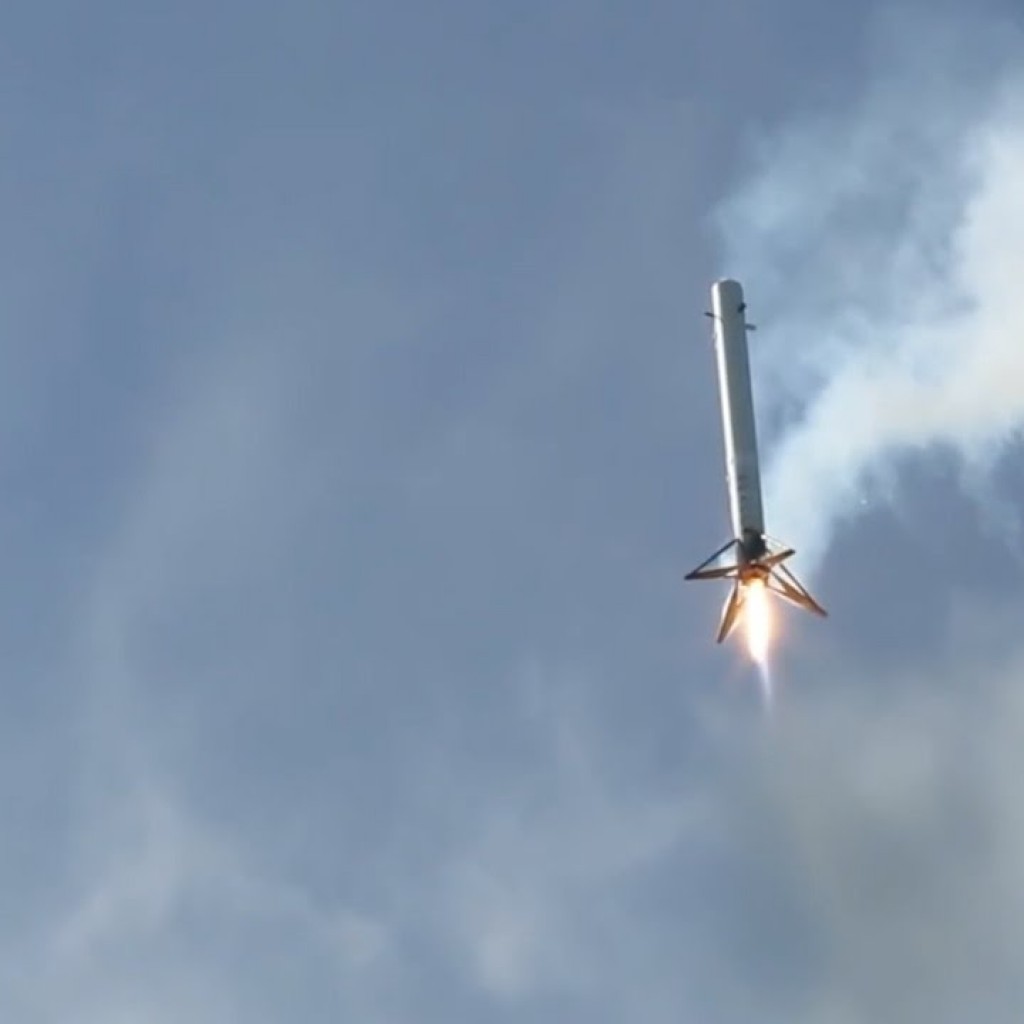 A SpaceX Falcon 9 rocket blasted through a picture-perfect spring Florida sky Friday afternoon and then landed softly and surely on a barge in the ocean 11 minutes later.
The successful at-sea landing for the rocket's first stage is a first, and it comes in SpaceX's fifth try, bringing screaming cheers from the company's California headquarters via webcast.
The rocket landed just a few feet off dead-center on what SpaceX calls its drone ship, named "Of Course I Still Love You," an ironic reference to the past several landing attempts that ended in flaming explosions.
The rocket lifted off at 4:42 p.m. from Cape Canaveral Air Force Station to blast the SpaceX Dragon capsule into space, the company's first successful space station resupply launch in a year.
The launch, too, was a bit of a major milestone for SpaceX, because it marks the company's return to the space station since the last resupply mission rocket blew up shortly after liftoff last June.
This Dragon spacecraft is carrying, among numerous science and technology experiments, a new kind of human space habitat created by Bigelow Aerospace. The Bigelow Expandable Activity Module will be attached to the space station and opened up like Jiffy Pop popcorn maker, to see if its technology could help provide living space for astronauts going on long deep-space missions.
"As we send crews off to faraway distances like Mars, we've heard others on the panel here talk about mission classes of 1,000 days, of 1,100 days. With that we need a place to live, we need a place for logistics" Jason Crusan, director of NASA's Advanced Explorations Systems Division said at a news conference Thursday. "A round trip to Mars may take up to 300 cubic meters for storage volume for both live-in and all the goods that we have. So we need a very large habitat."
Metallic structures are limited in size to what fits inside a rocket's cargo fairing, Crusan said, and that will probably never provide enough space.
SpaceX also intends to try again to land its Falcon 9 rocket's first stage on a barge in the Atlantic Ocean.