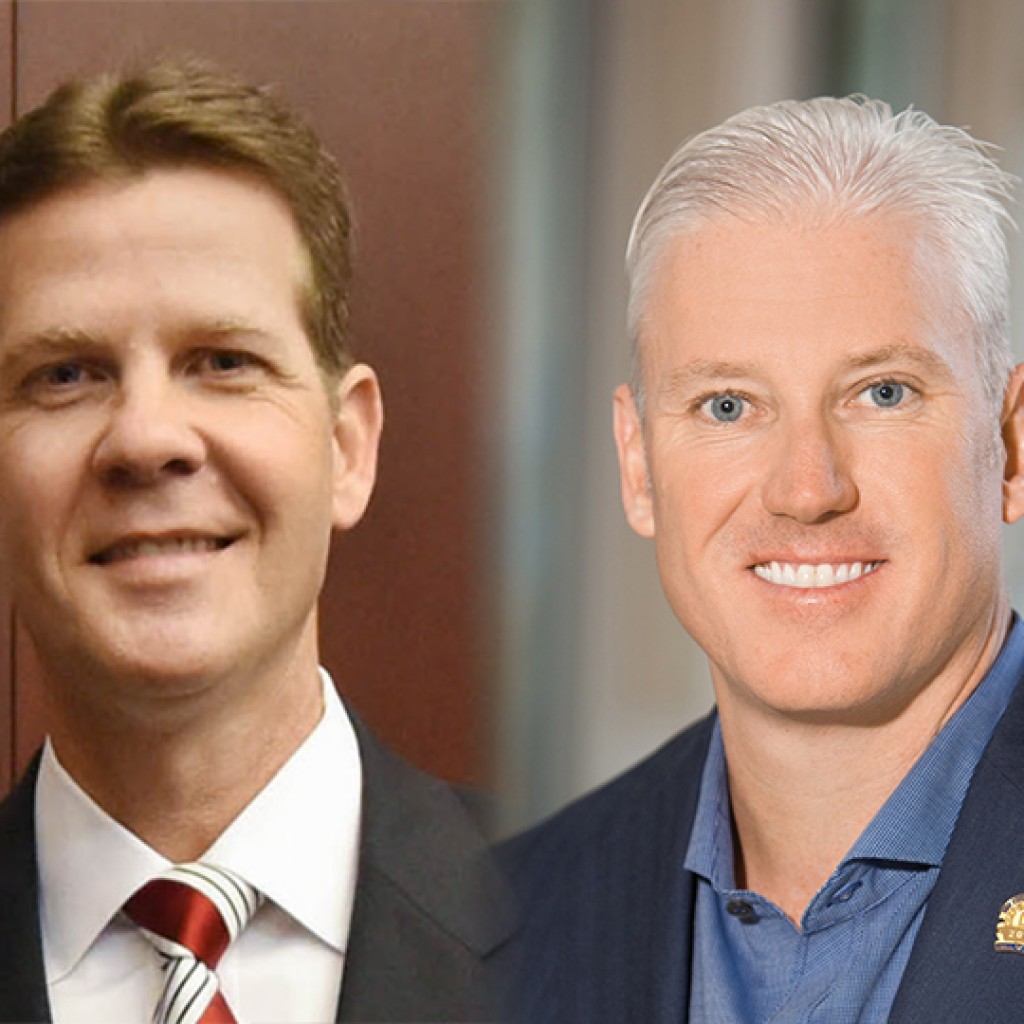 Camille Gardiner's continuing but unannounced interest in running for the Florida Senate to succeed her term-limited husband, Senate President Andy Gardiner, has haunted his longtime friend Dean Asher, the only Republican in the race.
Asher, an Orlando Republican, got into the Senate District 13 race last November without Gardiner's support, but with, Asher said, the Senate president's tacit nod, because Camille Gardiner still was a long ways from deciding what she wanted to do.
She's still undecided. So now Asher, a Realtor with a conservative business platform, a lifetime of political contacts in Central Florida, and an industry that is strongly fueling his campaign with donations, is pushing forward, still wondering whether he might get public support or direct opposition from one of Florida's most powerful politicians.
Asher does so, and Camille Gardiner considers doing so, in a district that now leans Democratic since last fall's redistricting, and which has drawn two or three strong Democrats.
"I hope that Andy and Camille do what they feel is best for their family," Asher said. "Andy and I grew up and have lived in the same community for 40 plus years. I feel that I am the best person to represent the constituents in newly drawn District 13."
Both Gardiners have been largely silent about her ambitions or about Asher.
On Tuesday' Gardiner's spokeswoman Katie Betta responded to a FlordiaPolitics.com request for an interview by passing along a statement saying the Gardiners were getting back into Orlando life, but still supporting Republican Senate races.
"He will certainly wait until Mrs. Gardiner has made a final decision before announcing any endorsements," she stated. "The president and Mrs. Gardiner have been involved in the Legislative process for more than twenty years, so with President Gardiner's term as Senate President and his career in the Legislature coming to an end in November, they are using this time to make a decision about what will be the best step for their family."
Asher calls Andy Gardiner his neighbor, ally and close friend. He said Gardiner told him from the start that Camille Gardiner was considering running, but also told him to not let that prospect discourage his own ambitions. Asher said that in the five months since he filed, the senator's awkward silence has been not just public, but personal. Last week he tried to arrange a meeting.
"I would like to sit down and talk, not about the past but the future of Central Florida and District 13," Asher wrote in an April 5 email to Andy Gardiner.
"We have been friends for 40 years and I am a firm believer that time will heal all differences in the past. I hope you will be open to a meeting, but let's be honest Orlando is still a small town and we need to work together on a lot of important issues that will come forward in the coming years."
Asher said he got no response. However, Gardiner did comment indirectly on the race two days later.
In a presentation to the Tiger Bay Club of Central Florida, Gardiner predicted that Republicans would lose Senate seats in Central Florida, an apparent reference to SD 13, which became the GOP's most vulnerable seat in last fall's redistricting. Asher said he felt the comment was aimed at him sitting in the audience.
Orange County Republican Chairman Lew Oliver said he would not dare get involved, not wanting to tell a Senate president or his wife what to do, and not wanting to tell an independent businessman "who has raised a lot of money" what to do. On the other hand, he certainly would not want to see resources spent on a primary.
"It's a winnable district," for Republicans, Oliver said, noting the Democrats have a six or seven point advantage in voter regisUse of the benchtration but only a two to five point lead in voting performance. "It's not going to be easy, but it's within range."
The Democrats have former state Reps. Mike Clelland and Linda Stewart and former Orange County School Board member Rick Roach running in the district, which covers much of northeast and north-central Orange County. Clelland has $257,000 combined in his campaign and PAC war chests.
Asher announced a fundraising total Monday of $17,105 in March, giving him $185,000 in his campaign account and another $199,000 in his political action committee, Allegiant Friends For Florida, which is fueled entirely so far by Realtors associations.
Asher is the leader of a 62-year-old family real estate business in Orlando, Don Asher & Associates, Inc., and serves as a National Director and the 2015 Regional Vice-President for the National Association of Realtors. He also serves on the Orlando International Airport's board of directors, and has been active in several planning and housing boards in Orlando.
"This election is about this community, and the legacy of what we can leave the community as we grow. Orlando obviously has changed. It is changing. So the things that are important to me, when you look at this you've got to have a business mind, that understands how to work with businesses, how to bring economic development," he said.