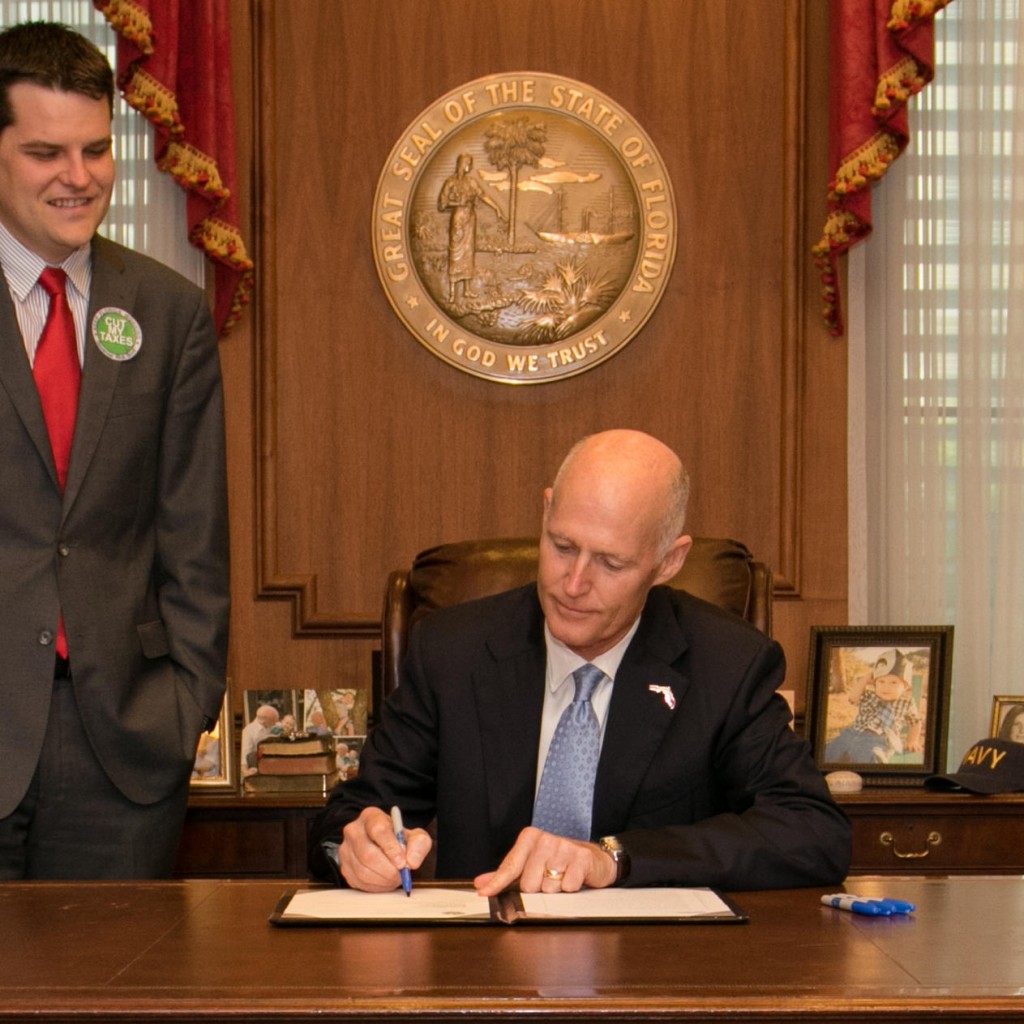 Gov. Rick Scott made progress on cleaning his post-Legislative Session plate on Tuesday, signing into law a bill to require life insurance policies to notify beneficiaries when a deceased policyholder has died.
The bill – SB 966 by Republican Sen. Lizbeth Benacquisto – was approved with no opposition by lawmakers on March 10. It requires insurers to use master death lists they already possess to tell the survivors of loved ones when benefits are made available through a life insurance policy.
 CFO Jeff Atwater was a vocal proponent of the bill as it wended through the legislative process, and lauded the move by Scott to enact it in a statement Tuesday afternoon.
"The purchase of a life insurance policy is one of the most important purchases a family can make, and yet it was discovered several years ago that many life insurance companies built in business practices that intentionally shielded them from knowledge of a policyholder's death, a practice which drastically reduces the number of policies that are properly—and timely—paid out," said Atwater. 
"Through more than five years of regulatory investigations, Florida has been a leader in securing national settlement agreements with twenty of the largest insurance companies in the nation—agreements that ensure these companies will seek out beneficiaries and pay them long overdue benefits. While these agreements corrected the course for the way these twenty companies conduct business, it was time to ensure that all companies operating in the state of Florida were held to the same standards of upholding the promises they made to policyholders," Atwater continued.
Benacquisto also issued a statement lauding the move Tuesday.
"Today is a great day for Floridians. With Governor Scott signing SB 966 consumers will be returned hundreds of millions of dollars in life insurance benefits they are owed. Many people buy life insurance policies to protect loved ones and give them peace of mind in the toughest of times," said Benacquisto. "I believe life insurance companies should be proactive about making sure benefits are delivered to our citizens when one of their customers passes. I am honored to have sponsored such important legislation that will help discover and return more life insurance benefits to their rightful owners."
The House version of the bill was sponsored by Rep. Bill Hager, who is pursuing a position as the state's top insurance regulator.
Per a provision in the bill, the law becomes effective immediately.