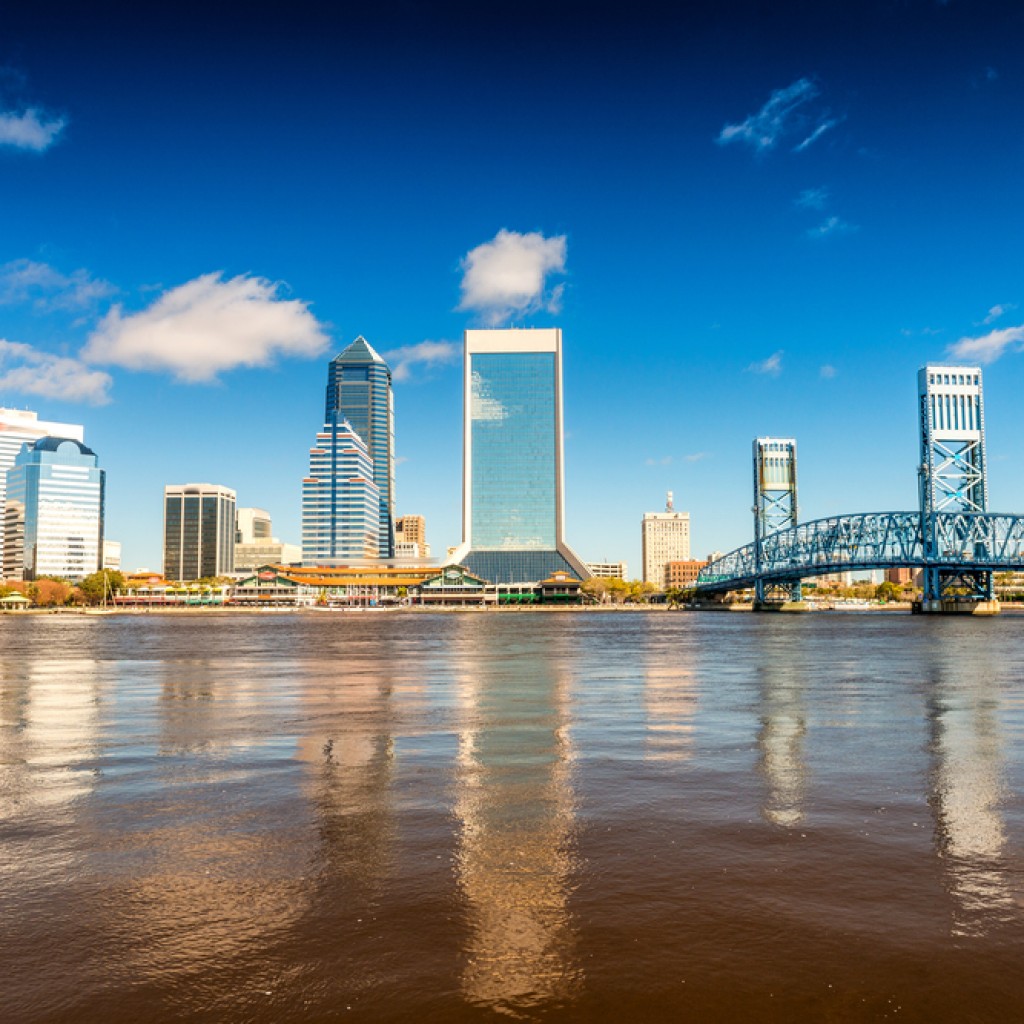 Expectations that a controversial bill on increasing the value of property the city may donate to developers from $25,000 to $50,000, would be discharged for discussion came to pass, at the urging of Councilman Bill Gulliford, during Tuesday's Jacksonville City Council meeting.
Council had already promised further discussion on 2015-519 in the Neighborhood Improvement and Community Enhancement Committee and in public notice meetings, as it attempts to address concerns of Council members, who believe the bill could serve to backdoor development of independent living facilities, rental properties, and other functions that typically parallel neighborhood decline.
District 10 Councilman Reggie Brown, who was a staunch critic of the bill in committee, reiterated his criticisms, saying that the community needed more time to "vet this process."
"Ninety-eight percent of the projects we're talking about is in districts 7, 8, 9, and 10," Brown said.
District 7's Reggie Gaffney noted that it's "unfair" to bring the bill up, given that amendments agreed to in a public notice meeting were not part of it,
"We'll meet again. We'll add those amendments, come back, and make sure we get it right," Gaffney said, saying that it was about "respect."
"It won't be a perfect bill … but at least we can say we gave it all we had," Gaffney added.
District 8's Katrina Brown noted that Gulliford had not been to any of the noticed meetings called on the bill.
"It's about respect," Brown said, noting that Friday's noticed meeting had amendments agreeable to those in attendance.
"They told us it was going to take up to a week to draw up the amendments," Brown added, asserting that Gulliford wasn't demonstrating respect through his maneuvering of the process.
"If you vote on it tonight, you're not respecting the process," Councilwoman Brown said, noting a lot of constituent feedback.
Acting Council President Lori Boyer noted the time clock, usually used to abbreviate public comment, would apply to Council members.
Councilman Tommy Hazouri pointed out that if the bill is not added to the addendum, the bill can go through committees, and then be voted on two weeks hence.
Councilman Garrett Dennis of District 9 voiced dissent. Dennis noted that "we've been dealing with this bill for ten months," before adding that there are "500 properties on our list … and only five nonprofits can access this bill" which opens up development to more parties for "affordable housing."
Dennis noted the "two-year sunset" provision, saying that "to hold up this bill again is irresponsible" given the "fiduciary responsibility to get these properties back on the tax rolls."
After all that, Gulliford spoke again.
"We talk about respect … this bill was introduced two years ago," Gulliford said, noting the bill had cleared two committees and NICE unanimously.
"One of the proposals is to give the CHODOs first right of refusal," Gulliford said, noting the community housing development orgs had received just 29 properties last year.
Meanwhile, $51 million of taxes are due on the properties, and $102 million of tax liens.
"This bill was vetted better than any bill I've seen recently," Gulliford said, noting this is a "community concern" as "affordable housing is the only way we're going to take back neighborhoods."
"Let's move forward," Gulliford said. "It's so critically important for us and the future … we have three Council members listed on there who are no longer on the Council."
One of them was the District 8 Councilwoman, Denise Lee. The other, Councilman Warren Jones.
Councilman Brown was unmoved, noting that state Rep. Reggie Fullwood asked to put on the brakes.
"I've been around a little bit of time … and this is the first time I've seen a list of 500 houses."
"What's the rush," Brown wondered.
Councilman John Crescimbeni proposed to discuss the bill in committee. Then, mercifully, Tommy Hazouri called the question.
The motion to add the bill to the addendum failed, 3-15. Gulliford, Dennis, and Al Ferraro were in the minority.
The bill will be in three committees next week.
After the meeting, Councilwoman Katrina Brown was straightforward in discussing what had just gone down.
"Maybe he made promises," Brown said regarding Gulliford's attempt to push the bill through on addendum.
"At least other Council members understand and respect" our districts, Brown added, noting that Gulliford "lives at the beach" and hadn't come to the noticed meeting mentioned in Council discussion.
Councilman Reggie Brown, meanwhile, was confident about the possibility for "another window of opportunity to get a good bill out there."