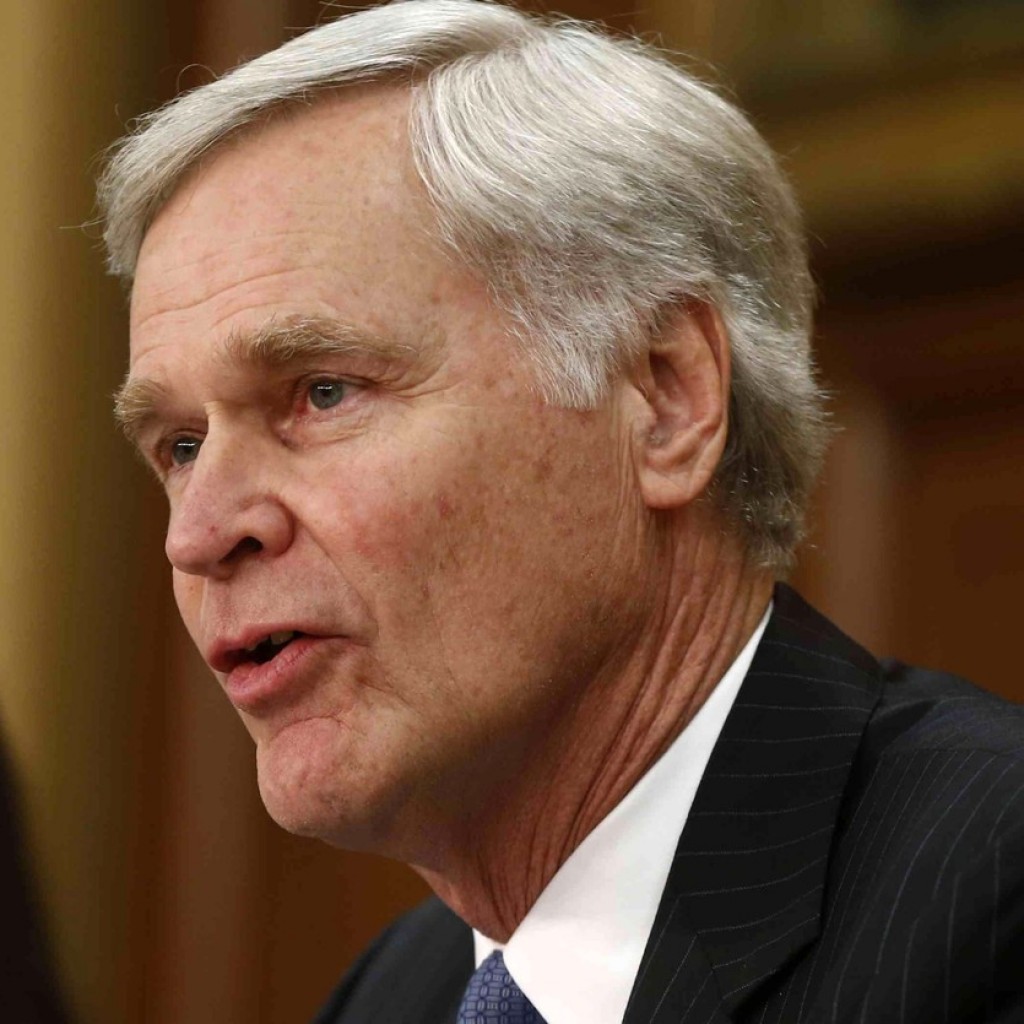 U.S. Rep. Ander Crenshaw, a Jacksonville Republican, will not be running for re-election in November.
"After a great deal of reflection, I have decided not to seek re-election this fall," Crenshaw said. "Representing the Congressional District where my family has lived for four generations has been a tremendous privilege. I am proud of the work we have accomplished for the citizens of Northeast Florida and our nation during my time in Congress. Progress is measured in projects completed and lives impacted, and I think we made a difference. Now, it is time to turn the page on this chapter of my life and see what's next," Crenshaw said.
Crenshaw, a member of the House Appropriations Committee, has represented Florida's 4th Congressional District for the past eight terms, replacing another legendary Jacksonville Republican, Tillie Fowler, who retired from Congress in 2000, honoring her pledge to only serve eight years.
Crenshaw, a moderate voice in the tradition of Fowler, and the long-serving Blue Dog Democrat who preceded her, Charlie Bennett, faced a primary challenge in 2014. Ryman Shoaf, a former Navy Captain, ran from the right of Crenshaw, but was unable to get even 30 percent of the vote.
Before Crenshaw's time in the House, he had a distinguished political career.
Crenshaw served in the Florida Senate from 1986 to 1994, including a year as Senate President. Prior to that, Crenshaw represented the Jacksonville area in the Florida House from 1972 to 1978.
There were, of course, near misses in Crenshaw's career, as races for statewide positions, such as the GOP Senate nomination in 1980 and the GOP gubernatorial nod in 1994, proved fruitless.
Between Crenshaw's apparent decision to stand down for re-election, and the troubles facing Rep. Corrine Brown, Jacksonville is in a unique position, with both of its congressional seats in play, as four decades of combined bipartisan seniority appear to be lost.
This could have impacts for Jacksonville and Northeast Florida, regarding appropriations issues, including local military bases, money for JAXPORT dredging, and other federal commitments the region depends upon.
And Cresnshaw's departure from the political scene also offers opportunity for politicians who might want to run for one of the safest Republican seats imaginable. Former Sheriff John Rutherford, former mayors John Delaney and John Peyton have all been discussed by local political enthusiasts. As well, someone like Duval Republican Party chair Lake Ray and Jacksonville Representative Charles McBurney, each termed out this year, may take a hard look at what could be the last open house seat men of that political generation will see.
Other possibilities, such as current Duval County Property Appraiser Jerry Holland, the Jax Chamber's Daniel Davis, and Senators Travis Hutson and Aaron Bean, and former Jacksonville Councilman Richard Clark no doubt will take hard looks at this race as well.