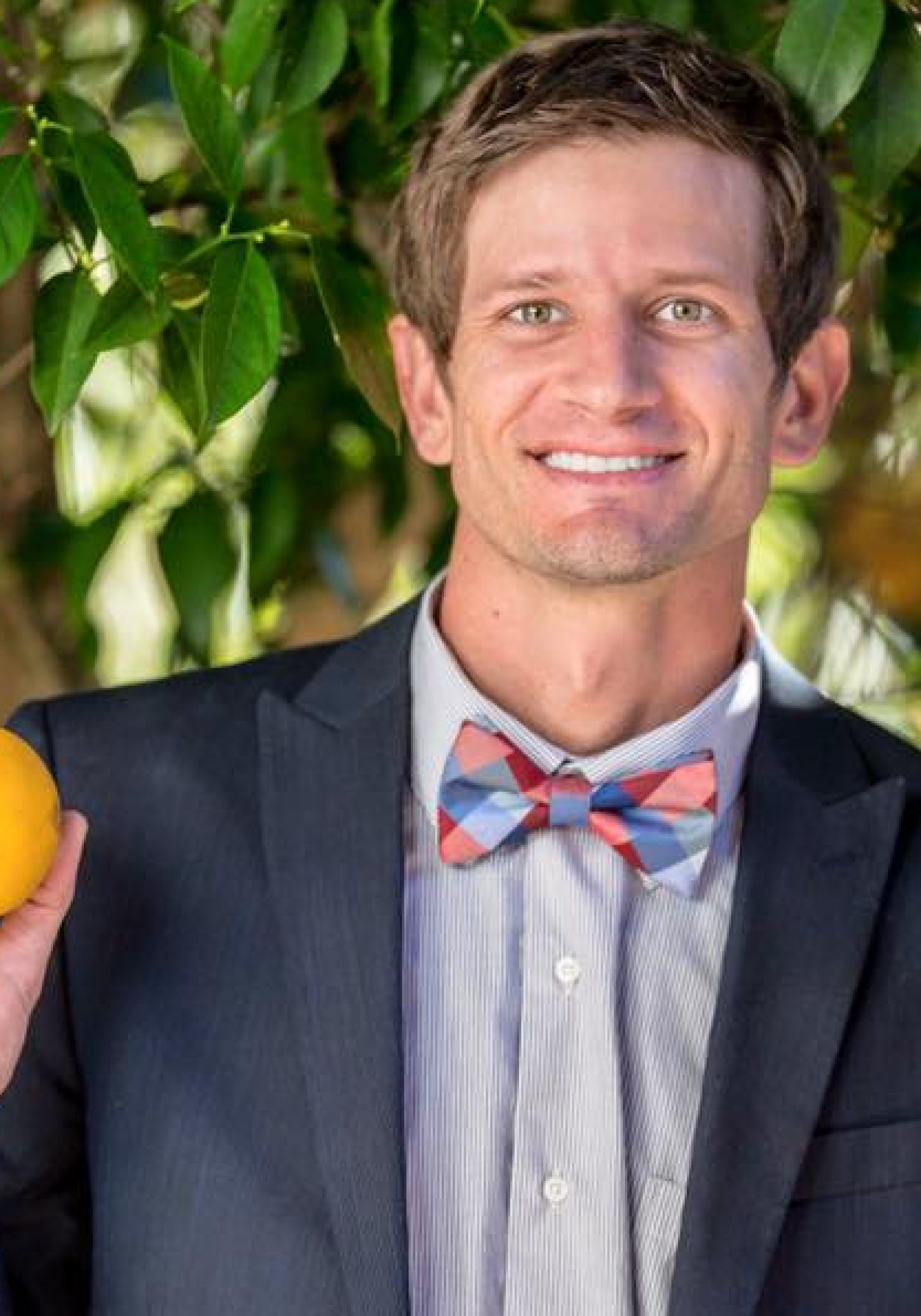 A Panama City Beach mayoral election took a bizarre turn on Tuesday, when 30-year-old candidate Calvin Finnegan Chester released a video via Facebook responding to what he called "campaign slander" related to two past arrests.
Chester said rumors circulating about his arrests misrepresent his actions on two occasions — one involving an obscene gesture at a pair of men who assailed him, and another involving a fist fight on the beach — which he characterized as appropriate and defensible.
"While it's true I have been arrested, all the charges were dropped and I have never committed any crime," said a bow-tie clad Chester, who is seeking to replace term-limited Mayor Gayle Oberst.
Chester said he made a mistake by "flipping off" a pair of men who flashed their high-beams at him "two separate times," but that afterward the men menacingly followed him to his home. Chester said they then falsely accused him of stealing property from them, charges which were dismissed by the local state attorney days later.
"But I've got an even better story than that," said Chester, pivoting to address another allegation.
He said he got into an altercation in 2010 after two intoxicated men attempted to humiliate his girlfriend by pulling down her bathing suit. One of the men, it turned out, was an off-duty officer, who pressed assault charges against Chester after the mayoral candidate punched him in retaliation.
"You know, I gotta tell you, if you ever pull a woman's bikini down in front of me, I'm gonna punch you in the mouth all day long," said Chester.
"And I have a feeling that if other good men defended that girl's honor last year during Spring Break, there would have never been a gang rape on the beach," Chester said, in reference to a widely-reported incident that brought national outrage and moves by city officials to crack down on the city's annual debauchery fest brought by visiting college students.
Chester said he would not respond in kind with similar smear tactics, and added he regrets a salacious personal issue now muddies the political waters.
"This is exactly why good people don't run for office," said Chester.
Voting began in the mayor's race on Monday, April 11. The winner will be decided on Election Day next Tuesday, April 19.