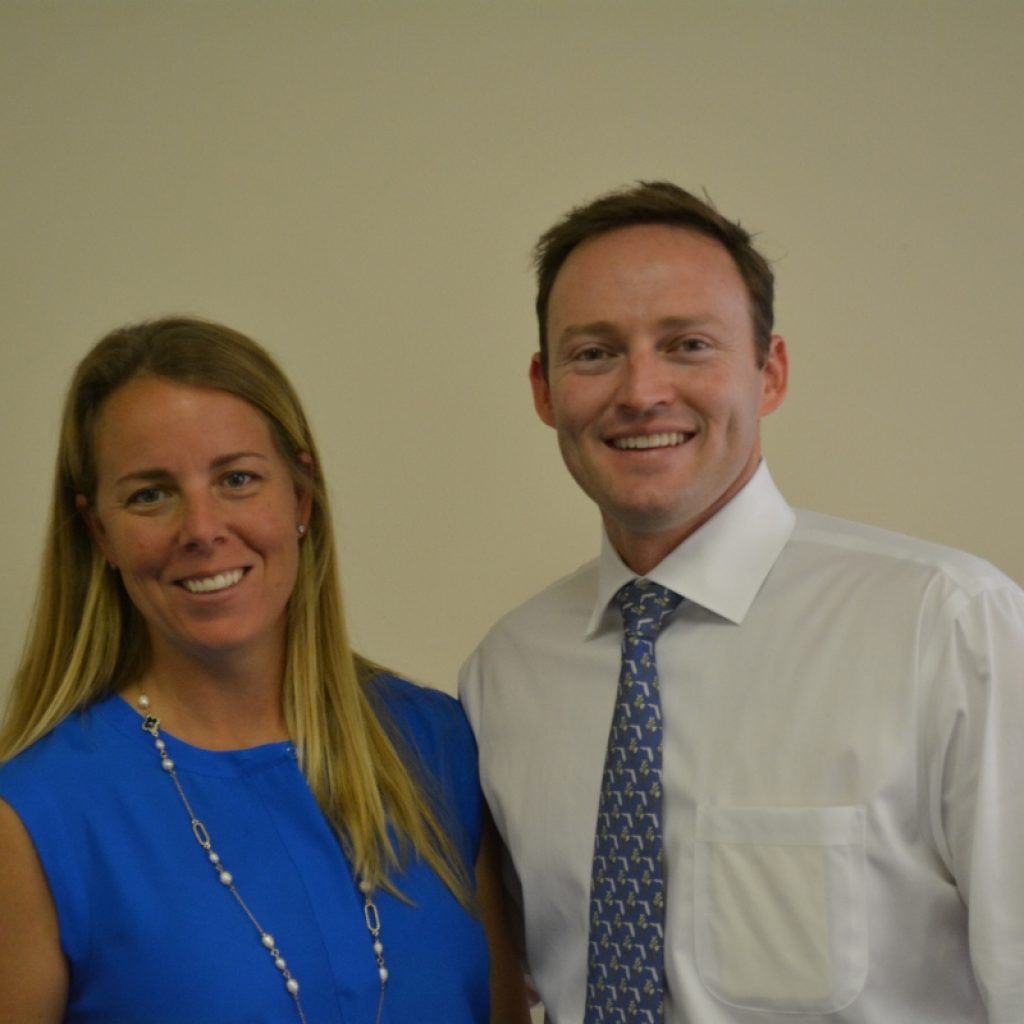 Democrat Crystal Lucas landed a prominent supporter's backing on Thursday, announcing the endorsement of U.S. Rep. Patrick Murphy.
Lucas, a teacher and environmental activist from Stuart, is challenging third-term Republican Rep. Gayle Harrell in HD 83, a moderate swing seat that could go Democratic in a 2016 presidential cycle.
Murphy said Lucas was the right woman for the job in a statement Thursday, focusing on her activism around the ecologically sensitive region's water resources.
"Throughout the time I have known Crystal, she has been a tireless advocate for protecting and preserving Florida's environmental resources," said Murphy. "As a leading voice in support of Amendment 1, she fought to ensure that Florida dedicates the resources necessary to solve the issues plaguing the Indian River Lagoon and the St. Lucie River."
"As an educator who also understands what it takes to run a small business, she will bring a fresh perspective to Tallahassee that a career politician just cannot provide. I look forward to seeing the great work she will do for the Treasure Coast in the Florida House," Murphy said. 
In her campaign bio, Lucas says she actively worked on behalf of Amendment 1 — overwhelmingly approved by voters in 2014 — "knocking on doors, collecting petitions, and making phone calls" to ensure its passage.
The HD 83 seat is home to a largely coastal swath of Martin and St. Lucie county residents, taking in Port St. Lucie, Sewell's Point, and Ocean Breeze Park.
Lucas said she was grateful for the gesture by Murphy, who is running in a heated Democratic primary for the U.S. Senate against U.S. Rep. Alan Grayson.
"I am honored to receive the endorsement of Congressman Murphy. As our community's next State Representative, I hope to provide the people of District 83 with the same level of constituent outreach and service to our local environment that Congressman Murphy has provided the Treasure Coast during his time in Congress," said Lucas. "Congressman Murphy's tireless work in the United States House is a testament to the type of common sense problem solving that are important to moving Florida forward. These are traits that I will work to emulate when I am elected."