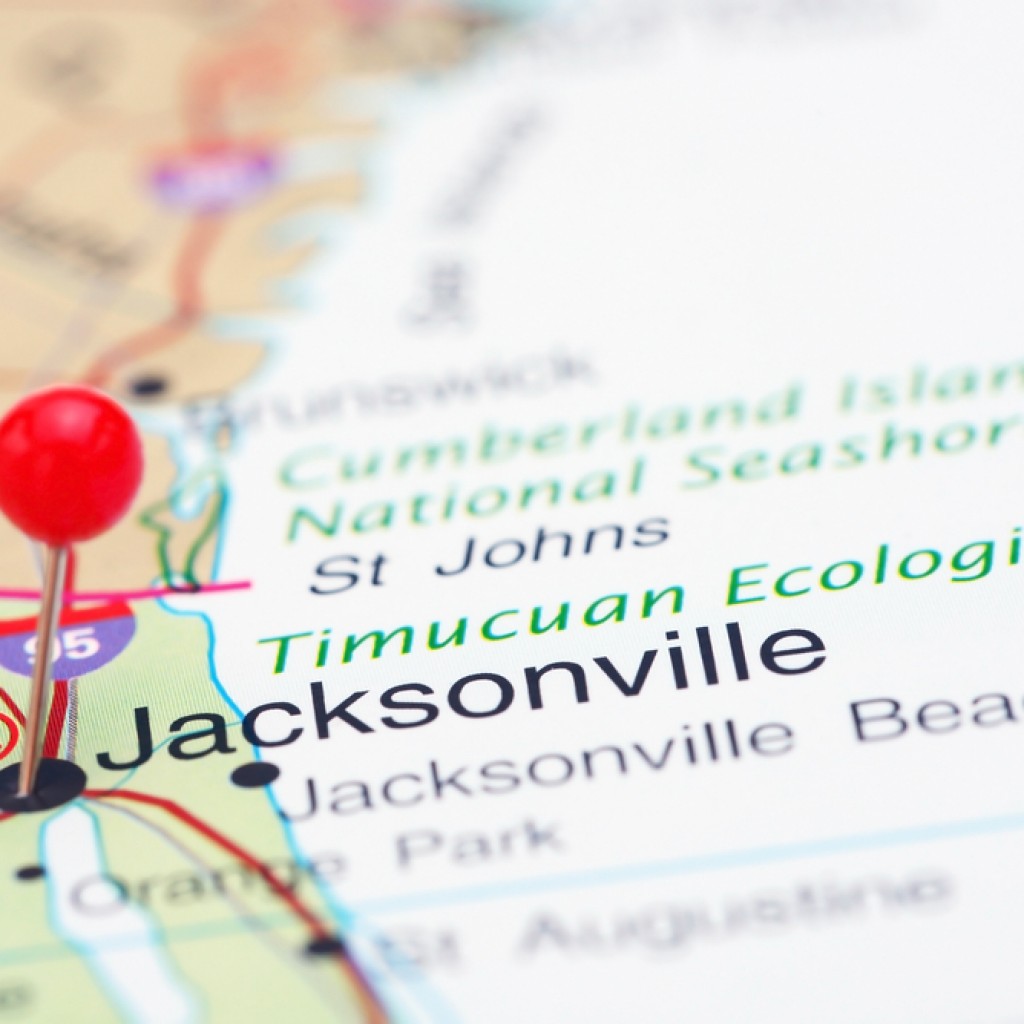 On Monday, the Jacksonville City Council Finance Committee deferred property donation and human trafficking signage bills, and OKd Project Rex, which is expected to bring an Amazon distribution center to Jacksonville.
****
2015-519, a bill that would allow change the city's rules for property donation that has circulated for nine months now, was considered Monday by the Jacksonville City Council Finance Committee before deferral.
2015-519 and its discussion reveals fissures in Council on lines of race, class, and geography, as properties being disposed are almost universally in Districts 7 through 10.
Indeed, there was disagreement on whether the bill should be in front of Finance, or worked through in public notice meetings further.
"Even though Councilman Reggie Brown requested deferral," said Committee Chair Bill Gulliford, he wasn't going to do it.
Gulliford attempted to get the bill on the Council addendum Tuesday, but his motion failed 15 to 3.
Council President Greg Anderson said the purpose of the bill was to take properties owned by the city and "return them to the private sector."
Of the more than 450 properties on the donation registry, only 32 are valued at over $25,000, Anderson said, an important consideration because the bill doubles the acceptable value of these properties from that sum to $50,000.
As well, this is a two-year trial proposal, Anderson added, before indicating that his preference was to move the bill through committees this week to improve the bill.
District Council members in Districts 7, 8, and 10 noted Tuesday that the bill could serve to backdoor development of independent living facilities, rental properties, and other functions that typically parallel neighborhood decline.
Finance member Reggie Gaffney of District 7 noted that Community Housing Development Corporations, or CHODOs, would be undercut by different standards for them and private investors.
"I respect… how hard you guys worked on the bill," said Gaffney, "but each time we meet always something new… another great idea."
"Two more weeks won't hurt," said Gaffney. "We defer bills all the time… I'm going to ask [at some point] that we defer the bill one more cycle."
Councilman Reggie Brown, sitting in the committee as a non-member, discussed potential amendments brought up in a Friday meeting, including building requirements.
"My greatest concern… is the auctions. What does that do to depressed communities? We already know this process creates more rental properties for depressed communities," Councilman Brown said.
"City properties… shouldn't contribute to the rental process in these communities," Brown added.
Among the changes discussed: giving CHODOs right of first refusal for 30 days, and mandating that construction be completed in a timely way on buildable lots.
Council VP Lori Boyer struggled with the loose recitation of amendments discussed in Friday's public notice meeting, before Gaffney pressed again for a one-cycle deferral.
Fans of procedural discussion and points of order were enthralled by Finance weighing the pros and cons of deferral, before agreeing to consider the bill in a special Finance meeting next Monday at 9:00 a.m.
Chairman Gulliford noted that the bill has been discussed for close to two years, before getting his takes in on various objections to the bill.
Amendments will be added in other committees, most notably Recreation, Community Development, Public Health and Safety on Tuesday morning.
****
Another controversial bill, 2016-130, which will require the bi-lingual posting of anti-human trafficking signs in massage parlors, bikini bars, strip clubs, and adult entertainment establishments, was discussed and deferred in Finance.
The bill had been deferred in the previous committee cycle, and a public notice meeting last week was less than conclusive, with a member of the Jacksonville Sheriff's Office noting that strip clubs in Jacksonville, despite the other obvious issues associated with them, are not hotbeds of human trafficking.
Bill sponsor Tommy Hazouri spoke on the bill; however, Hazouri as a non-committee member was powerless to introduce amendments.
Councilman Danny Becton, who had thwarted the bill in a previous committee stop, noted that the bill affects business owners and it is incumbent to get the bill right the first time, regardless of the sordidness of those businesses.
Discussion followed on expanding the scope of the bill to specialty salons, including the kind of nail shops one might see on Better Call Saul.
John Crescimbeni, speaking for many, noted "there's a ton of stuff I have questions on today" regarding the bill, including the appeals process being different depending on which agency was enforcing the ordinance. Police, fire, and other agencies potentially could be enforcing the ordinance.
Crescimbeni worried that the arbitrary choice of some businesses but not others to post signs could lead to legal exposure from businesses that can contend they are unjustly impacted.
" I want a single appellate process… I've got to get a better understanding [of terms]," Crescimbeni said, arguing the bill needs more work in public notice meetings.
The bill was, unsurprisingly given the pushback, deferred for another cycle.
****
2016-285, approving the Project Rex project that would likely bring an Amazon distribution center to Jacksonville with QTI incentives for 500 jobs, was described as "probably the largest economic development this city has ever had" by JAX BIZ VP and Finance member Aaron Bowman.
The proposal brings 1,500 jobs, 500 of them "high wage" and QTI-friendly, and the others to be lower-wage jobs, with a "good portion of them to come out of the Northwest Quadrant," Bowman said, even as the agreement allows for hires from outside the Jacksonville area (this does not concern Bowman, who does not anticipate people from Georgia flooding in to take these jobs).
"The city has been very involved with the state on doing this," Bowman added.
Councilman Gaffney termed the bill "a tremendous plus for the Northside," in announcing his support.
$207 million of private capital would go into the project, noted Jacksonville OED head Kirk Wendland.
To sweeten the deal, the city would offer $600,000 in a training grant, and $2.5 million for a road infrastructure grant.
The Jacksonville Transportation Authority will offer transportation from a Lem Turner Road park and ride lot to accommodate shift changes, said CEO Nat Ford, who said the "demographics" of the shift workers would make a "transit pass for $50 a month" an attractive option for those priced out of vehicle ownership.
The business, added Ford, could facilitate the transit pass out of pre-tax income on the employee's pay stub.
Ford was excited about "leveraging capacity" on existing routes as well.
Among the points discussed: the agricultural classification of the property, which would change the appraised value of the property from under $600,000 to over $12 million; and the provision mandating a "good faith" agreement to contract small and emerging businesses for contracting purposes. Typically, language in these deals mandates at least 19 percent of such business going to such companies.
Despite qualms, the deal was approved without exception.
****