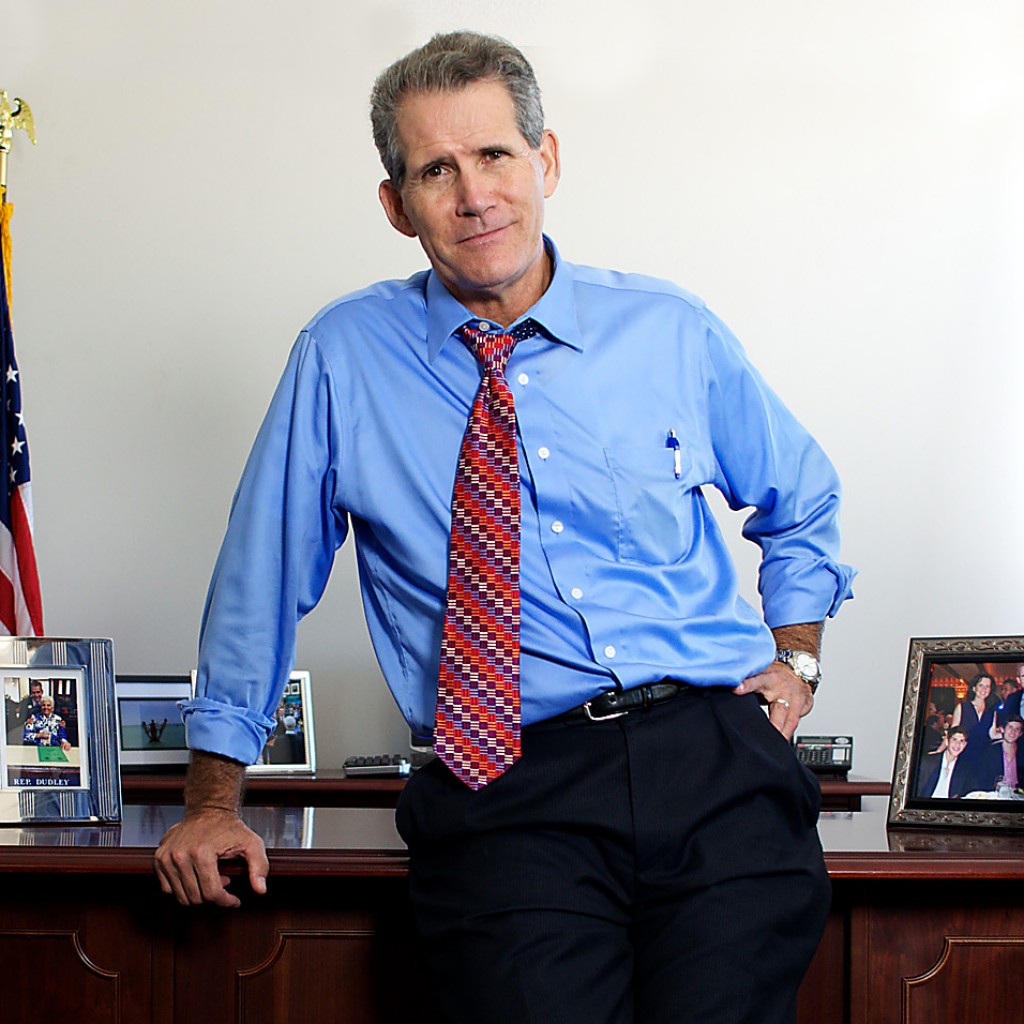 (updated)
Dwight Dudley will not be running for re-election in House District 68.
The news surprised Tallahassee observers, but Dudley said on Monday that the recent death of his mother – in which he barely had time to say goodbye to her before she passed away as the 2016 session ended in March – was a catalyst in his decision making process.
"In the last four years, I've been gone a lot," the Democratic lawmaker said, referring  in particular last year, when the Legislature met for three special sessions throughout the calendar year. I have a law practice and it's challenging to take care of all of those commitments," he added.
However, Dudley is not giving up on on public service. He says he is strongly leaning towards running for Pinellas County Judge in Group 8. Dora Komninos and Curtis "CK" Korsko have already announced their candidacies for that race, which will take place in August.
In the original press release announcing his decision not to run for re-election to the House, Dudley said that while the experience of serving in Tallahassee has been an honor, "I am ready to spend more of my time back home."
Speaking with Florida Politics on Monday afternoon, Dudley made it clear that whether he becomes a judge or not, either way guarantees him more time in St. Petersburg, and that means more time with his family.
I think I was a little equivocal for several days but I decided a few days ago and made the final decision, and realized this is what I need to do, " he says. "I got to celebrate our son's 18th birthday, got to go to a track meet. I'm going to another track meet.  He was in district (finals), now he's going to regionals, and I missed a lot of that. I love being there for my kids and supporting him."
Dudley was first elected to the House in 2012 in an extremely spirited battle against Republican Frank Farkas. He withstood a challenge to his Pinellas County HD 68 seat in 2014 against Republican Billy Young. He'll forever be remembered for his fierce advocacy for  expansion of solar power in the state, and his unbridled criticism of the public utilities.
Just a short time after Dudley's announcement went out to the press, another St. Petersburg-based attorney, Ben Diamond, announced he would run as a Democrat in the seat.  Diamond's press release came adorned with statements of support from FDP Chair Allison Tant and Pinellas County Democratic chair Susan McGrath, and endorsements from everyone from Charlie Crist and Alex Sink to Karl Nurse and Darden Rice.
SPB reported last week that Joseph "JB" Bensmihen, the former CEO and owner of Boca Home Care Services, had become the first Republican challenger to file against Dudley this cycle. Bensmihen had been running for the South Florida congressional seat currently held by Democratic U.S. Rep. Lois Frankel before filing for the Pinellas County-based Florida House district.