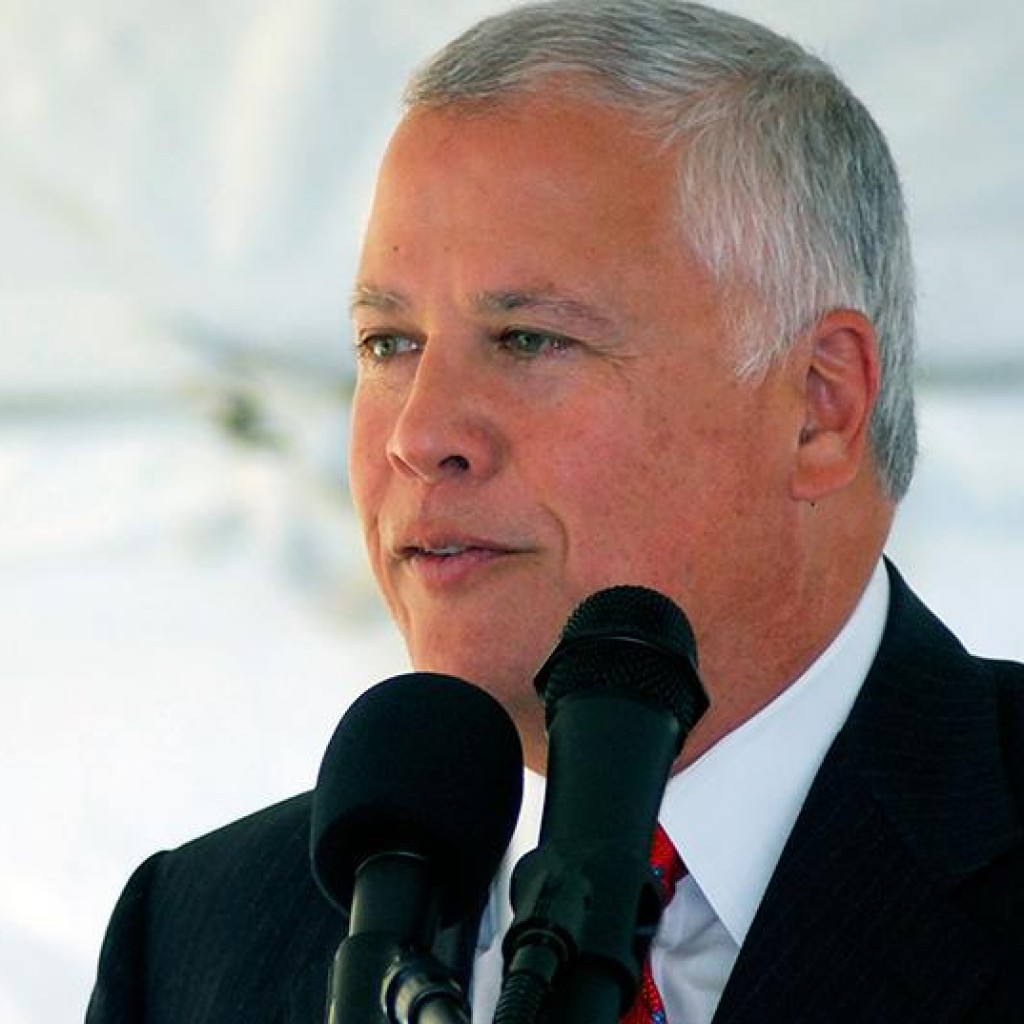 One U.S. Senate hopeful wants to ban people from the Middle East from entering the United States.
According to the South Florida Sun-Sentinel, Carlos Beruff responded to a question about his position on Muslim immigration by saying he didn't think it was safe "to allow anybody from the Middle East into this country."
Beruff spoke to a crowd of about 200 Broward County Republicans on Monday night, according to the report. He said he thought the immigration system was broken, and that entry to the United States should be banned until it was fixed.
According to South Florida Sun-Sentinel, when asked by a reporter about his position, Beruff said: "I think it's pretty simple. We have a system that doesn't work. When they fix that, I don't care. But right now we have a terrorist threat that's very real. You want to ignore it, but I don't."
The Sun-Sentinel reported that Beruff said he would apply the ban to "pretty much anybody that's got a terrorist organization in it, which is pretty much all of the Middle East." This prohibition, however, would not apply to people from Israel. The ban would apply to Christians and Muslim.

The Florida Democratic Party hit back Tuesday, saying Beruff made it clear that he lacks the temperament and common sense to represent Florida. Rep. Patrick Murphy, a Democrat running for the U.S. Senate, also condemned Beruff's comments, saying his statement wasn't just disgraceful but "flat out un-American."
"As a nation of immigrants, our country was founded on the principles of diversity and tolerance," said Murphy in a statement. "It's what makes America truly great. Mr. Beruff's asinine comments and out-of-touch values are not just dangerous to our democracy, but are absolutely unacceptable for any candidate who wants to represent Floridians in the U.S. Senate."
Murphy also called on every Senate candidate to condemn Beruff. Murphy faces Rep. Alan Grayson in the Aug. 30 primary.
Beruff, a Manatee County homebuilder, is one of five Republicans running for the U.S. Senate seat being vacated by Sen. Marco Rubio. He'll face Rep. Ron DeSantis, Rep. David Jolly, Lt. Gov. Carlos Lopez-Cantera and Todd Wilcox in the Aug. 30 primary.