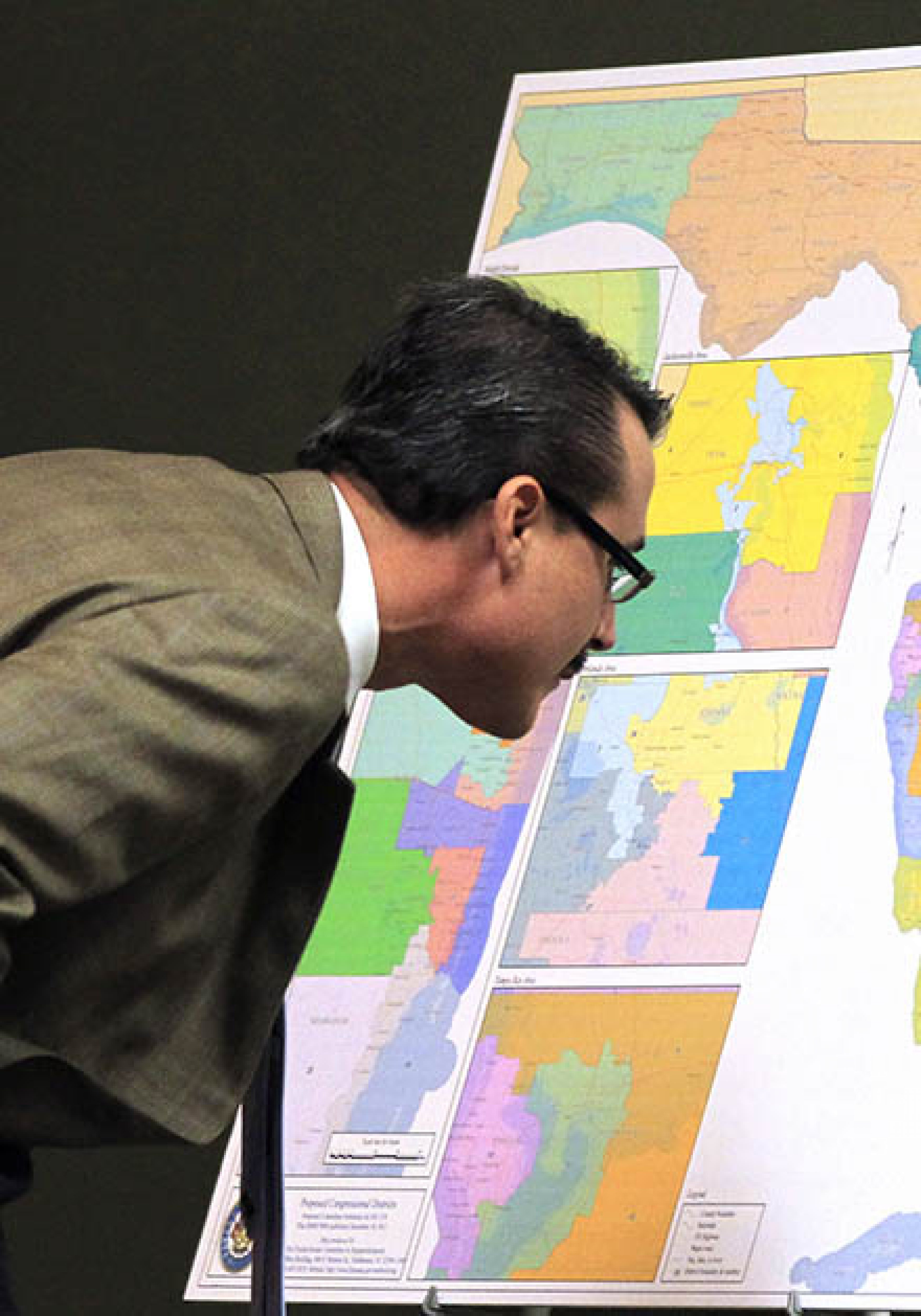 In a typical election cycle, about 90 percent of House members and 70 percent of U.S. senators win re-election. As has often been noted, Americans hate Congress, but love their own representative.
In the 2016 congressional election in Florida, close to half of the delegation will be replaced. As David Wasserman of the Cook Political Report notes, "Florida is primed to have the most turnover in the country."
Why will Florida experience such unprecedented turnover? The answer: retirements, reapportionment and the quest for higher office.
Of the 27 House seats and one Senate seat up for election, at least 10 and possibly as many as 13 new faces will be in the delegation.
Three house members, all Republicans, have decided to retire. They are Jeff Miller in District 1, Ander Crenshaw in District 4 and Richard Nugent in District 11. Republicans are expected to retain control of all three seats.
On July 9, 2015, the Florida Supreme Court struck down Florida's congressional district maps in a suit brought by the League of Women Voters (LWV). The Florida House and Senate both drew new maps, but the chambers could not agree on which map to use. As a result, the court used the map drawn by the LWV.
Eight districts were substantially altered (Districts 2, 5, 13, 14, 21, 22, 26 and 27) but 24 of the 27 districts were altered in some way. The four districts that were changed the most were Districts 2, 5, 10 and 13.
Corrine Brown has represented District 5 since its creation in 1992. At that time, Democrats who controlled both houses of the Legislature were unable to agree on the congressional district lines. A retired federal judge drew the lines and, for the first time in 110 years, three African-Americans were elected to Congress from Florida.
Brown's district, which was anchored in Jacksonville, meandered south to string together pockets of black voters. The judge who drew the lines rejected a proposal to run the district from Jacksonville to Tallahassee. The NAACP opposed the east-west district because of its legacy of discrimination and the fact that many black residents in the district were in prison and could not vote. What was seen as unfair in 1992, the Florida Supreme Court deemed as fair in 2015.
Brown opposed the new boundaries, arguing that it would deprive minority voters of selecting a candidate of their choice. Her attorneys filed numerous objections to the new lines, but courts rejected all of her challenges.
U.S. Rep. Gwen Graham found that her District 2 seat, which had been a toss-up district when she was elected in 2014, was transformed into a heavily Republican district. Graham announced that she will not run for re-election, but is "seriously considering running for governor in 2018."
Republican Congressman Daniel Webster found his central Florida district was altered from a slightly Republican district to a heavily Democratic one. Webster announced he will not seek re-election from that district, but will run in neighboring District 11 being vacated by retiring Nugent.
Finally, Republicans have held congressional District 13 since 1954. It was the first Florida congressional district to go Republican since Reconstruction. This Pinellas County district was redrawn from a toss-up district to one that is strongly Democratic. U.S. Rep. David Jolly announced he would not seek a second term in the House, but instead would run for the U.S. Senate seat that Marco Rubio left to run for president.
Rubio's withdrawal from the Senate resulted in four House members, two Republicans and two Democrats, giving up their House seats to run for the Senate. Jolly and Ron DeSantis, both Republicans, and Democratic House members Patrick Murphy and Alan Grayson are vying for Rubio's seat.
Even with the high turnover, Democrats are expected to win only two more House seats than they now hold. The present alignment is 17 Republicans and 10 Democrats.
Will so many new faces have any significant impact on Florida? The answer is yes. Even though Florida has the third-largest congressional delegation by size, it will likely lose political clout.
The new House members will be at the bottom of the pecking order. They will have the last choice in committee assignments and virtually no power that comes from chairing full and subcommittees.
The next Congress will experience major changes and no state will experience more change than Florida.
***
Darryl Paulson is Emeritus Professor of Government at USF St. Petersburg.