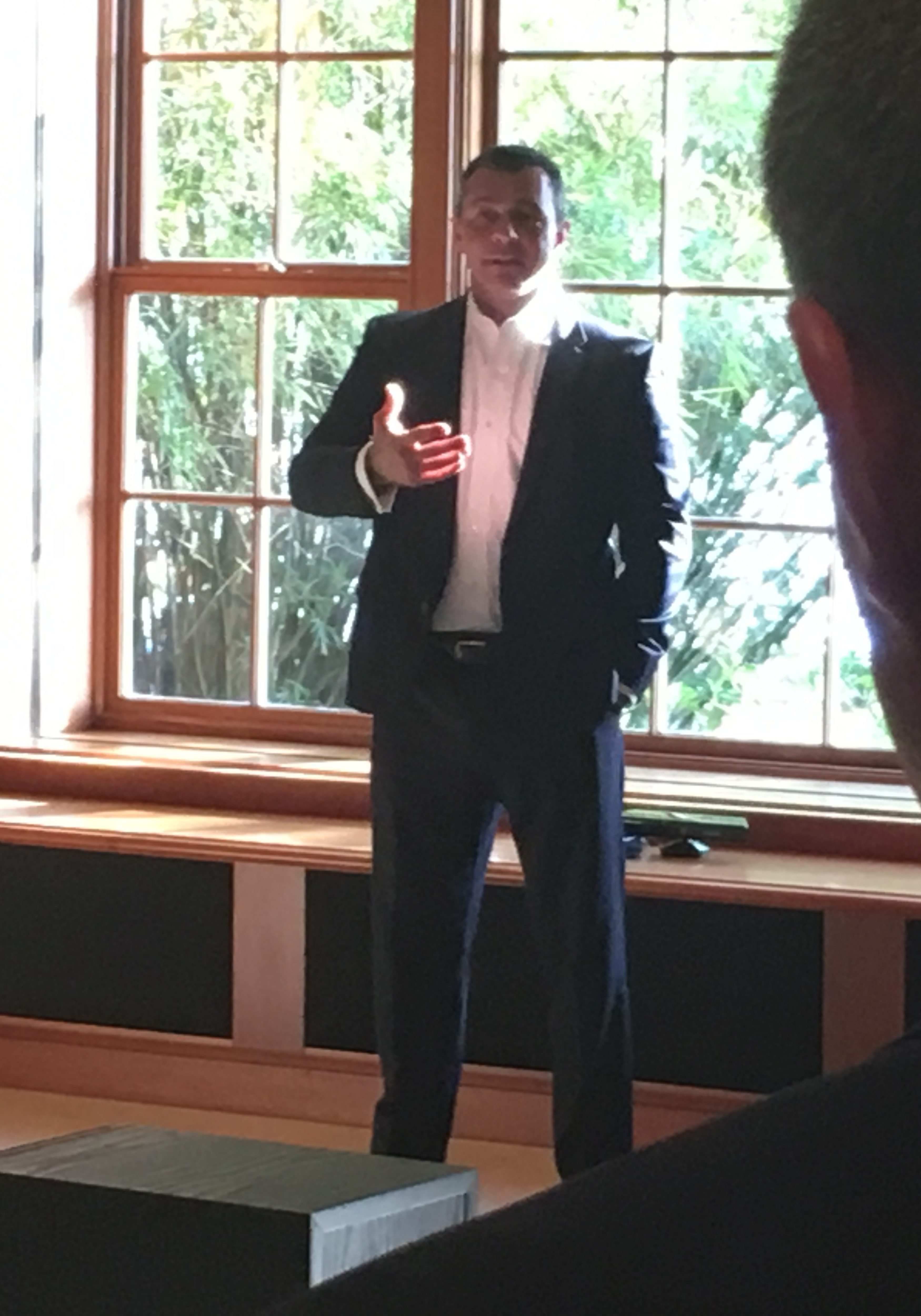 By all accounts, GOP U.S. Senate candidate Todd Wilcox's Wednesday "friend raiser" in Jacksonville at the home of Peter Rummell was a success.
Fifty of what are being called "important conservatives and Republican power brokers in Northeast Florida" were on hand, including Michael Munz, Marty Fiorentino, Husein Cumber, Steve Halverson, Rick Morales, Jason Fischer, and Neal Freeman, a contributor to NationalReview.com.
Wilcox talked about his campaign platform: national security, the economy, and constitutional conservatism.
He also convinced an attendee, who did not go in as a supporter, that he is for real.
Wilcox's resume, including stints in the Army, Special Forces, CIA, and as successful businessman, impressed him. But more impressive? The realism that permeated his remarks.
"He particularly stressed his commitment to approaching public service from a rational point of view not controlled by special interests on either side of the political spectrum. But it was not the usual politician-sounding soundbite about those sorts of things … It sounded anti-establishment in a sense, but was more grounded in rationality and logic as opposed to anger and frustration," our tipster said.
Wilcox "contended that he is the most electable Republican of the field, because Florida is a swing state in a very unpredictable presidential cycle, and that compared with a more Tea Party-type politician such as Ron DeSantis (who he believes is a very qualified candidate with whom he will end up duking it out in the end), he will be able to draw a contrast with Patrick Murphy while still remaining palatable enough to both Republican and independent voters."
"It was a very good message overall. I really enjoyed it because he talked about the failures of Washington, but in a way that didn't cast unfair blame on one side of the aisle or another. It was done very rationally, not emotionally. I wish more candidates this year took that approach," our man on the inside said.
Moderates and conservatives bought in. Wilcox's trip to Jacksonville, by all accounts, was a success. He made some undecided high-information stakeholder voters take a hard look at him as a viable candidate, after doing strong interviews with local media and FloridaPolitics.com. With four months remaining until the primary, he (despite odds working against him in terms of name ID) is doing the right things, becoming a player in this race.