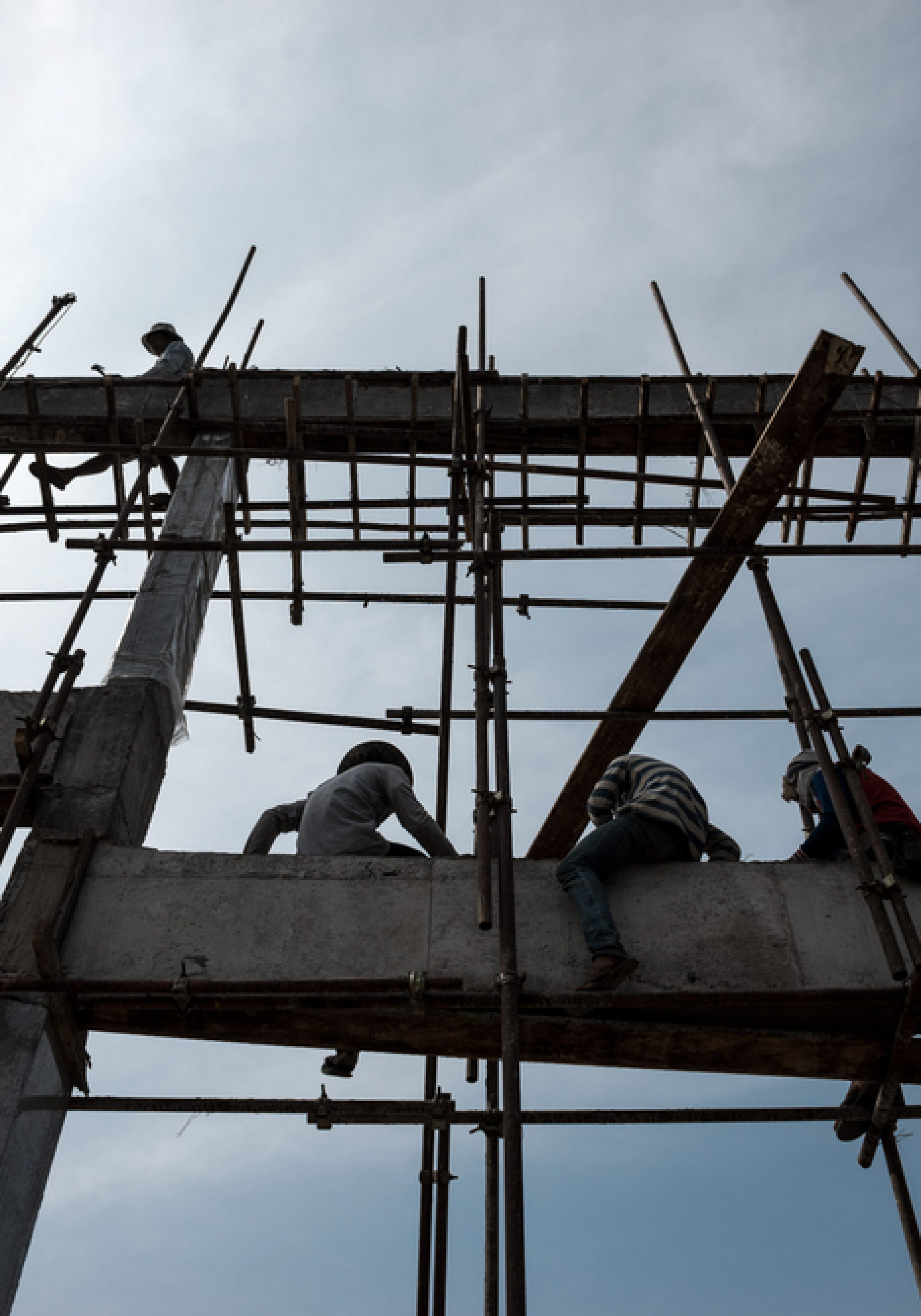 The Florida Supreme Court on Thursday decided not to consider a case that challenged the constitutionality of the state's workers' compensation system.
The move leaves a contentious 2003 overhaul untouched – for now.
After hearing arguments in Stahl v. Hialeah Hospital earlier this month, all seven justices agreed to "exercise our discretion and discharge jurisdiction," the court's one paragraph opinion said. "Accordingly, we dismiss review."
The court did, however, in a separate case – Castellanos v. Next Door Company – strike down Florida's workers' compensation law's legal fee schedule as unconstitutional, saying it was a violation of due process.
But its inaction in the Stahl case leaves intact a 1st District Court of Appeal ruling that "declared certain provisions of state workers' compensation law) to be valid."

Still pending, though, is another case that could affect the state system.
That case, Westphal v. City of St. Petersburg, involves a dispute over disability benefits for an injured firefighter. Arguments were held nearly two years ago, court dockets show.
"Workers' comp," as its commonly called, is "a state-mandated insurance program that provides compensation to employees who suffer job-related injuries and illnesses," according to the Nolo legal website.
Opponents of Florida's workers' comp regime have long hammered the changes put in place by Gov. Jeb Bush and the Legislature in 2003, saying they were draconian and favored employers at the cost of injured employees.
Stahl hurt his back as a nurse in the South Florida hospital that same year, with his injury limiting his physical activities so much it effectively ended his career. He sued, saying his worker's compensation benefits were "inadequate" under the 2003 overhaul.
But the cost to employers of workers' compensation insurance in Florida has gone down by more than 50 percent since those changes took effect.
A raft of opposing interests filed friend-of-the-court briefs in the case, including the Florida Insurance Council, American Insurance Association, and National Association of Mutual Insurance Companies for the hospital, and police and firefighter unions, Florida Workers Advocates, and Florida Justice Association supporting Stahl.
As to the Castellanos case, business interests and others took to social media Thursday to decry the court's ruling on the legal fee schedule. Its 5-2 decision noted that his lawyer was only paid the equivalent of $1.53 an hour for working on the workers' comp case.
The schedule basically amounted to caps on how much lawyers could make: Twenty percent of the first $5,000; 15 percent of the next $5,000 and 10 percent of the remaining amount of benefits they helped secure.
Those benefits had to be provided during the first 10 years after filing a claim. Lawyers could get 5 percent of benefits secured thereafter.
Tamela Perdue, general counsel of the Associated Industries of Florida business lobby, tweeted Tuesday that workers' compensation "rates will be significantly impacted by this ruling." This month, Gov. Rick Scott appointed her to the state's Workers' Compensation Panel.
In a separate statement, Perdue said the decision "will certainly trigger a substantial and hefty rate increase for which employers have not prepared or budgeted."
"We also know from history that this will spark an avalanche of increased and unbridled litigation that will continue to be a leading cost driver to the system in the future, and a major disruption to the economic success we have worked so many years to achieve," she added.
Added Mark Wilson, president and CEO of the Florida Chamber of Commerce: "As Florida's leading advocate fighting to keep workers' comp working, the potential impact of the high court's ruling could threaten Florida's improving business climate."
And state Rep. Bill Hager, a Delray Beach Republican vying to become the next insurance commissioner, tweeted that he was "committed to ensuring Florida's business friendly climate is not jeopardized by this ruling."
Rich Templin, a spokesman for the Florida AFL-CIO, said the Castellanos ruling will "protect injured workers' access to the courts."
The high court, however, still has not addressed "the fundamental problem with the current system: It's designed to benefit insurers over workers who want to get back on the job and the employers who need them."