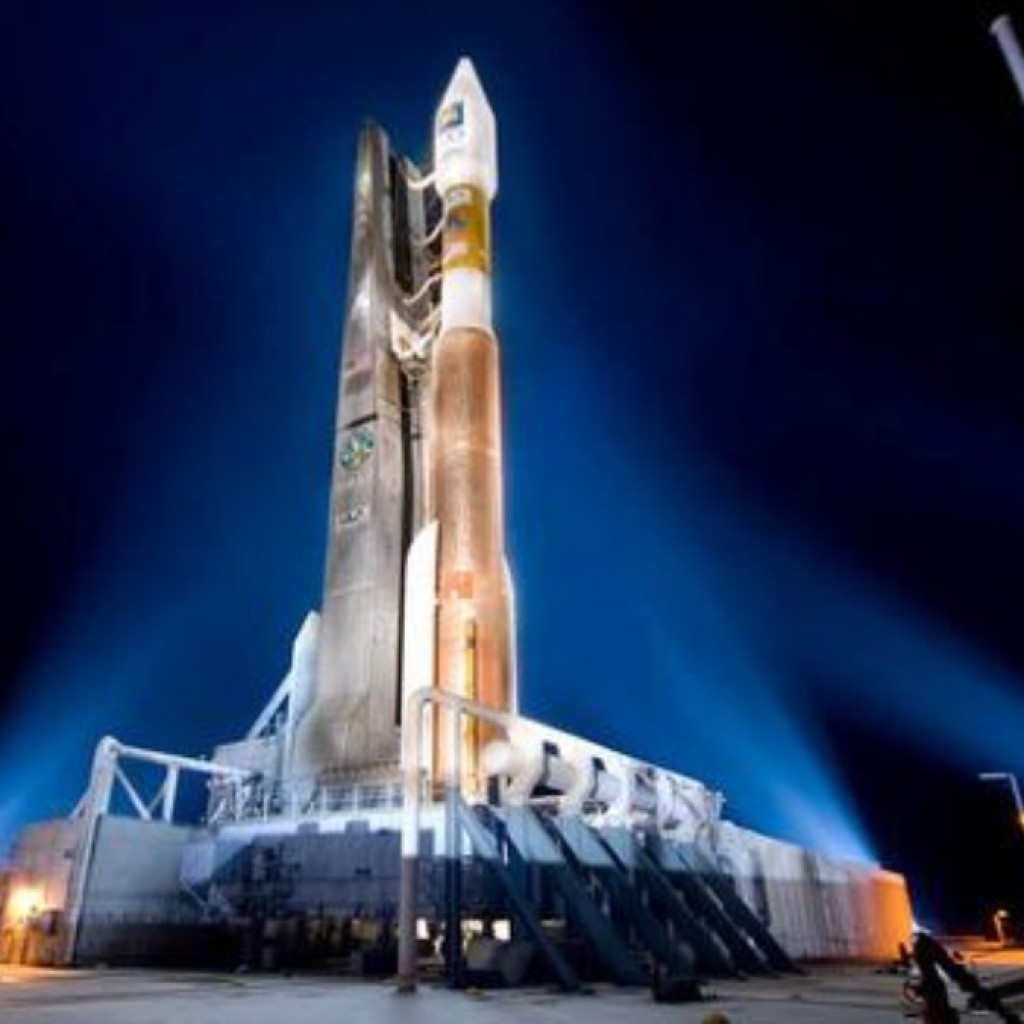 Still dealing with concerns from an early engine cutoff that did not affect the success of a March 22 rocket launch, United Launch Alliance is now looking at launching its next Atlas V rocket no earlier than early summer, the company announced today.
But a critically timed NASA asteroid mission should still blast off as planned in September, the company stated.
The company is getting to the bottom of an unexpected glitch that occurred in its latest Atlas V launch, when the rocket carried an Orbital ATK Cygnus capsule into space. On that launch, the rocket's first-stage engine cut off six seconds early. ULA was able to overcome that by burning the second stage engine longer than planned. But the anomaly has put a hold on future Atlas V launches until engineers figure out and address the glitch.
ULA was scheduled to launch a military MUOS-5 satellite atop an Atlas V on March 29, and initially delayed that to May 12. Now that's being pushed back to "early summer," though no specific date has been set.
The current stand-down also is likely to impact the launch timetables for other missions ULA was planning this year, though the company assured it would not affect the big NASA asteroid science mission set to launch in September. Nor should it push any of the planned 2016 launches out of this calendar year, ULA reported.
The NASA's OSIRIS-REx spacecraft cannot afford much delay. NASA plans to send that spacecraft to an asteroid called Bennu, arriving there in August 2018. The following year it is to robotically collect samples and begin doing various surveys and scientific measurements. Then it is to return to Earth with the samples by September 2023, seven years after launch.
OSIRIS-REx must launch in September or early October of this year if the spacecraft is to match its revolution around the sun with Bennu's so that they can rendezvous. Prior to the March 22 problem, that mission's  blast-off was set for Sept. 3.
"The Atlas V MUOS-5 launch is targeted for early summer; a new launch date has not been secured on the Eastern Range," the ULA statement reported. "The impact to the remainder of the Atlas V manifest is in review with new launch dates being coordinated with our customers. All missions manifested for 2016 are expected to be successfully executed by the end of the year, including OSIRIS-REx, which will remain in early September to support its critical science window."
The ULA statement also said that the next Atlas V rocket, for the MUOS-5 satellite, has been set up on a launch vehicle stand in the Vertical Integration Facility at Cape Canaveral Air Force Station. That will allow for engine inspections, to make sure everything is ready for launch.
The flawed March 22 launch nonetheless successfully propelled the Cygnus on its trip to the International Space Station, where it delivered more than 7,700 pounds of supplies and equipment.
Until now, the Atlas V has been America's most reliable rocket available for such missions. In 62 launches since 2002, including the March 22 mission, it has never failed.