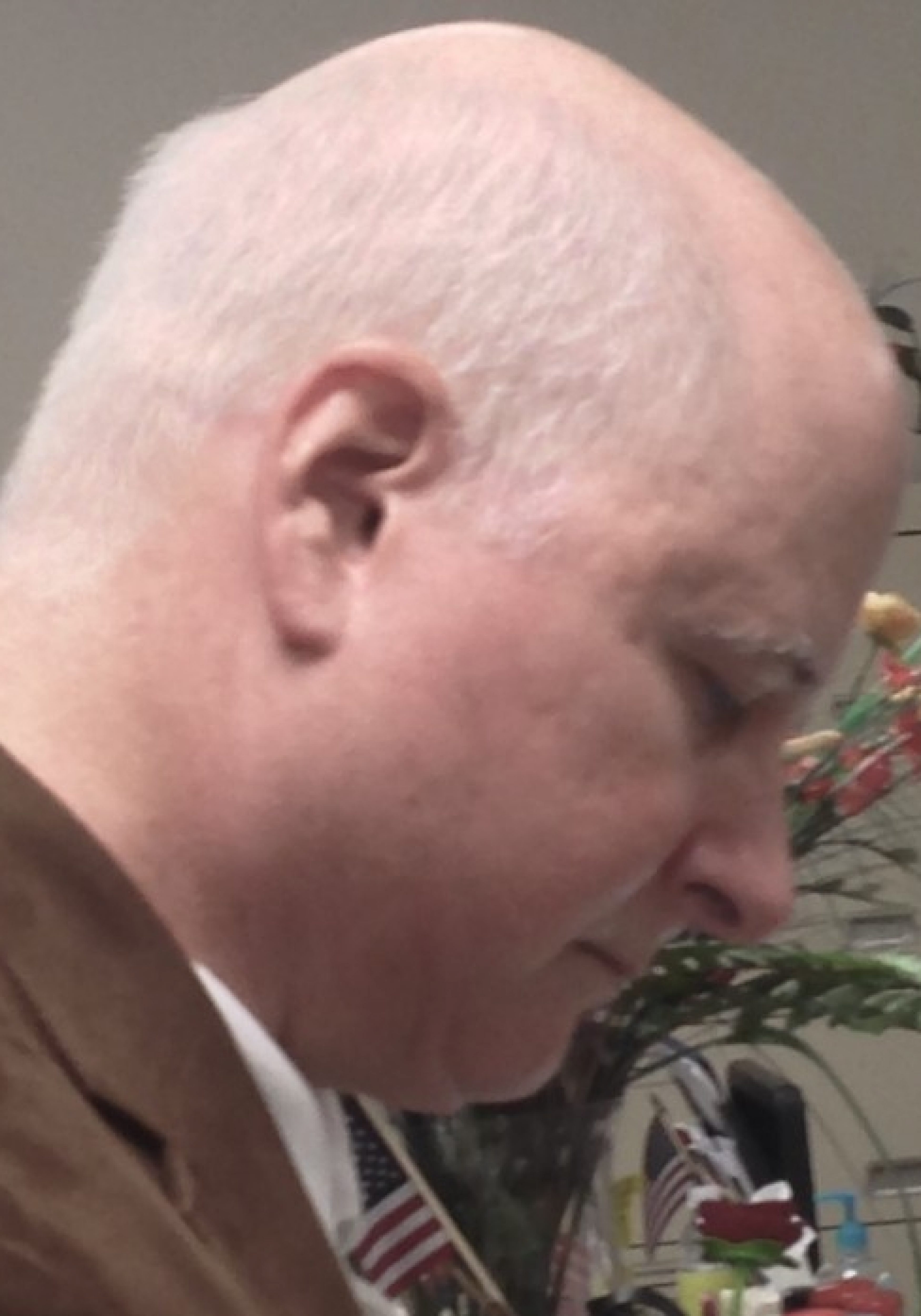 Fourth District SAO Candidate Wes White can now officially be called embattled.
White, running a shoestring campaign against State Attorney Angela Corey, has a message for the powerful forces he says are opposing him.
"The Jacksonville Downtown Elite," said a defiant White, "want nothing more than to gut me like a fish, to get me out of the race, to get in their candidate."
"They're going to need a sharp knife," he said.
***

When asked if a new Twitter account, @MelissaforSAO, represented that opponent, rumored to be Melissa Nelson, White answered quickly.
"I think it's legit. Absolutely."
White sees a contrast between himself, from Nassau County, and Nelson, a downtown lawyer who may be poised to take advantage of his attacks on the incumbent.
The candidate is also aware of his own public records that have surfaced that may seem questionable at first glance.
***
There was a case in 2008 when he sued State Attorney Harry Shorstein, using Democratic Senator Gary Siplin as his lawyer.
The aim of that: a thwarted public records request to look into campaigning by Shorstein for Jay Plotkin in the SAO.
White was a Corey supporter as a private citizen at that point, before working for her until 2012.
"All emails with certain words, like 'campaign'," White said.
***
And then there was the 1991 "Talbot Vs. White" case, a "professional malpractice" case that was dismissed in the end, which White called a "dispute with a client."
And then there was the case of Julie Lyncker.
—
Lyncker spent the last six years of her employ with the State Attorney's Office as a felony intake clerk in Nassau County. It was then that she claimed she had been sexually harassed by White.
Allegedly, White asked Lyncker if she was having sexual relations with Tommy Seagraves, who was Nassau County Sheriff at that point.
Allegedly, White also asked Lyncker if she had ever had sex with a married man.
Lyncker, in her filing, said she and Seagraves were just friends.
***
From there, White became director of the Nassau office, and allegedly came to regard Lyncker as his "pipeline" to the sheriff, asking her to soften the blow of negative comments made to the county commission, to help him get a  sheriff's radio and a "handle," and so on.
Seagraves soon enough, said Lyncker's claim, took umbrage at the innuendo, asking if White was planting rumors. The relationship between the offices frayed.
Meanwhile, Lyncker said, White accused her of having a "sexual aura," and said the office had all kinds of conversations that one might not associate with the impartial administration of justice, including conversations with sexual themes.
White sees it differently.
"Lyncker did bring a lawsuit against the SAO for wrongful termination and violation of the Family Medical Leave Act but NOT for sexual harassment. That lawsuit was settled by Corey (for approximately $200,000) after she was sanctioned by a Federal District Court Judge for discovery violations," White wrote in an email, calling the lurid narrative "jackpot justice."
"Succinctly, this matter arose when I asked Ms. Corey to fire or transfer Ms. Lyncker. When Ms. Lyncker learned of my communications with Ms. Corey, Ms. Lyncker went to see my SAO superiors. When faced with a woman who desperately and naturally wanted to save her job, Ms. Corey reflexively sought to destroy her," White added.
During a phone conversation, White said that the SAO "failed to comply with the discovery obligation," making it clear that "they had to settle the lawsuit."
***
This State Attorney's race has been ugly in ways that probably should have been forecast months back. No external polls exist on it, but one can only imagine where the negatives are for these candidates.
While there is no definite indication that another candidate is poised to get in the race which now includes two former colleagues whose relationship soured, there would seem to be room for someone without the battle scars inflicted from this campaign.