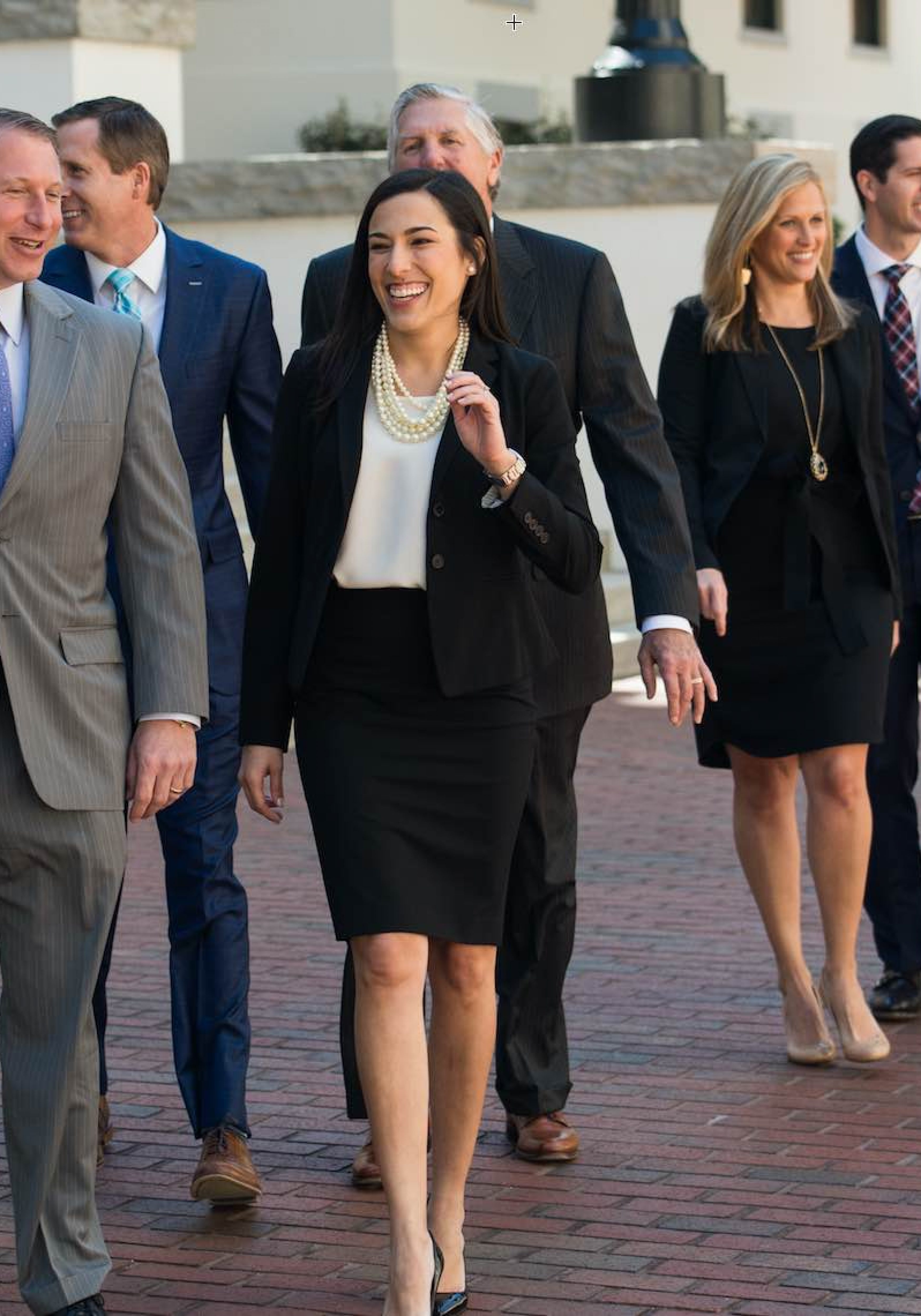 Sunburn – The morning read of what's hot in Florida politics.
By Peter Schorsch, Phil Ammann, Jenna Buzzacco-Foerster, Mitch Perry, Ryan Ray and Jim Rosica.
13 THINGS I LIKED ABOUT THE SPRING 2016 EDITION OF INFLUENCE MAGAZINE
The fourth edition of INFLUENCE Magazine (We've made it a year!) went live Thursday and will arrive in subscribers' mailboxes later this month.
If you would like to receive a hard copy of this inside view into Florida's news, politics, and culture, please subscribe here. If you would like to view the digital version now, please click here.
As you can imagine, I've read everything in INFLUENCE several times, backward and forward. Going through it one more time on a lazy Sunday, underlining the sentences and paragraphs I really liked, here are 13 things I especially enjoyed about the latest issue of INFLUENCE Magazine:
– Mary Beth Tyson's cover shot of the Capital City Consulting team looks like it was a lot of fun to shoot, although this is the second cover concept that involves alcohol (the cover of the second issue was shot at the bar inside the Biltmore Hotel). Hmmm, is there a trend here?
– The reporting in the "Political Aficionado" section by Mitch Perry and Jenna Buzzacco-Foerster on tax incentives for the film industry and the burgeoning VR industry presence in Florida, respectively, is the type of researched, topical content you'll see more of in upcoming issues. The plan is to include as much solid reporting as there are glossy features.
– Welcome to Rochelle Koff, formerly the restaurant critic for the Miami Herald, as our new gourmand.
– Uber fundraiser Kris Money, smiling like the Cheshire Cat on Page 43.
– The kind words of Shannon Colavecchio, Amy Center, Loranne Ausley, and Electra Bustle about their friend, the late (and certainly missed) Stacey Webb.
– Designer Fred Piccolo's sharp infographics; this issue features Joe Negron's orbit and a breakdown of what the Top 10 lobbying firms earned in 2015.
– Rebecca De La Rosa's 4th Floor File; Sen. Jack Latvala introduced us by challenging me to profile people I didn't know. Thank you, Senator, for the connection.
– The feeling you get that you are a lot smarter after reading the columns of Ryan Cohn, Steve Vancore and Blake Dowling.
– Our rundown of the Winners & Losers emerging from the 2016 Legislative Session totals more than 8,000 words, making it the most comprehensive such list you'll find anywhere in Florida political journalism.
– Buzzacco-Foerster's story about the unique bond of Negron and Richard Corcoran bodes well for a productive two years while they are leading the Florida Legislature.
– Pretty much my favorite story in this quarter's edition is Rosanne Dunkelberger's "Angels of Adams Street," because it runs counter to any criticism that the magazine is just about the Gucci loafer crowd.
– The Golden Rotundas speak for themselves (although I'll write more at a later point about how they were determined. There appeared to be some very interesting politics at work in the voting.)
– The picture of Governor Lawton Chiles with his "flack," Ron Sachs.
FIRST ON FLORIDAPOLITICS.COM — SALLY BRADSHAW'S NEXT CHAPTER via Jenna Buzzacco-Foerster of Florida Politics — Bradshaw has decided to … open her own bookstore — Midtown Reader — in Tallahassee this fall. "My hope is we really prove a safe have for critical thinking," said the Havana resident who served as senior adviser to former Gov. Jeb Bush. Bradshaw said she wants to offer a little bit of everything at the store, focusing on Florida books and authors. … There will also be a focus on children's literature, and the shop will offer author readings and lectures.
***Today's SUNBURN is brought to you by Bright House Networks for Business, your trusted provider of industry leading communications and networking services for any size business – from startup to enterprise, and everything in between. We offer a full portfolio of products and services, including Business Phone and cloud-based Hosted Voice, Business Internet at speeds up to 350 Mbps to fiber-based Dedicated Internet Access, several tiers of high-quality HD Video programming, and an array of advanced cloud and managed IT services. Our solutions are customized to fit your business, your budget and your industry. We own, manage and maintain our network, which means we are 100% accountable; and we're locally based, which allows us to be immediately responsive to our customers. Find out why so many businesses in your area trust their communications needs to Bright House Networks. Learn more.***
HERE'S WHAT MARCO RUBIO GOT TO LET AMBASSADOR TO MEXICO BE CONFIRMED via Carol Morello and Ed O'Keefe of The Washington Post – Almost 11 months to the day after Roberta Jacobson was nominated by President Barack Obama as the new ambassador in Mexico City, a post vacant for almost as long as her name had been in play, a logjam was broken when the Senate finally confirmed her … After Rubio exited the presidential race, White House and Republican leaders asked him what he wanted in return for dropping his opposition to Jacobson, a career Foreign Service officer who is highly regarded. That set off a round of bargaining that seemed designed to keep government printers in business for years to come. As part of the deal, the State Department will have to produce 40 new reports a year on issues as diverse as Hong Kong autonomy, religious freedom and anti-Semitism. Government officials in Venezuela will face three more years of sanctions. Security upgrades at U.S. embassies around the world will be mandated, including in war-torn countries such as Syria and Yemen, where there is no U.S. diplomatic presence now. U.S. diplomats at the United Nations will have to work to end sexual abuse by U.N. peacekeepers. And there will be a new push in Congress to rename the street in front of the Chinese Embassy in Washington for a prominent Chinese dissident. Rubio agreed to clear the way if he got an extension of a 2014 law he co-sponsored imposing sanctions on Venezuelan government officials for alleged human rights violations.
MEET HILLARY CLINTON'S NEW FLORIDA CAMPAIGN DIRECTOR via Adam Smith of the Tampa Bay Times – Simone Ward, former national political director of the Democratic Senate Campaign Committee, will be the Clinton campaign's new Florida State Director, overseeing efforts to deliver the state's 27 electoral votes to the former first lady. She is a well-regarded veteran of Democratic campaigns, having worked previously as campaign manager for Natalie Tennant's Senate campaign in West Virginia and several positions at the Democratic National Committee, including Director of African-American Outreach and then National Constituency Director. She was campaign manager for Sen. Barbara Mikulski in Maryland in 2010, and before that worked for Planned Parenthood and EMILY's List. Her selection is something of a departure from Barack Obama's Florida campaign hires in that Ward has little experience in Florida that we know of. Obama in 2008 hired Steve Schale as his Florida campaign director and in 2012 hired Ashley Walker.
NRCC BLASTS '60 MINUTES' STORY, HIDDEN CAMERAS via Jake Sherman and Hadas Gold of POLITICO – The National Republican Congressional Committee accused "60 Minutes" of broadcasting a piece with "largely false information" and Jolly of spreading lies on the broadcast— the latest salvo in an increasingly bitter Republican-on-Republican fight with one of the largest television networks in the middle. At issue is a "60 Minutes" piece featuring Jolly and his proposed "STOP Act," long-shot legislation that would bar members of Congress from personally soliciting campaign donations. The newsmagazine used a hidden camera to show members of Congress making phone calls to solicit contributions, which is commonplace in both Republican and Democratic campaign headquarters in D.C. Executive Director Rob Simms charged that Jolly lied in the piece when the congressman claimed he was told at a meeting that he needed to raise $18,000 every day. "Simply put, this meeting never happened," Simms writes. "It is a work of fiction. Had the reporter or producer of the story bothered to verify this claim, they would have been told as much." Jolly's office shot back that the meeting did, in fact, happen — and threatened to release details on who issued the fundraising quota if the NRCC wants to go there.
JOLLY HAD FUNDRAISER SCHEDULED DAYS AFTER '60 MINUTES' STORY via Jake Sherman of POLITICO – Just five days after the piece aired, Jolly had a fundraiser scheduled in Washington, according to multiple sources familiar with the event. He was scheduled to be there, in person. And donors were asked to spend upward of $1,000 to attend. The event was slated to be at the Capitol Hill Club at 11:30 a.m. Friday. "RSVP today for a small lunch with Cong. David Jolly, front-runner in the FL Senate race!" read a note on the invitation. "Space is limited. We'd love to have your support and hope to see you there." The invitation listed donation levels at $500, $1,000, and $2,500 for political action committees.
NOT SO FAST, JOLLY CAMP SAYS via spokeswoman Sarah Bascom: "The source continuing to push POLITICO is wrong again, staff did not cancel the fundraiser, Jolly did attend, and the whole premise of this new #StopAct movement embraced by the American people and the significance of Rep. Jolly's pledge is that he did not make a single phone call inviting anyone to the event and never made a single personal solicitation for anyone to attend or contribute. Rep. Jolly remained attending to his taxpayer funded job and left the campaign staff in charge of organizing the event and inviting attendees."
WHAT THE WHAT? ALAN GRAYSON VOTES W CLUB FOR GROWTH MORE THAN ANY FLORIDA DEMOCRAT via Adam Smith of the Tampa Bay Times – It didn't surprise to see in the Club for Growth's latest Congressional "scorecard" that U.S. Senate candidate and U.S. Rep. Ron Desantis … came out on top among Florida's U.S. House members. What did surprise us was proud and loud liberal Grayson … voting with a group reviled by Democrats more than any other Democrat in Florida's delegation, including U.S. Senate rival Patrick Murphy. The Club ranked Grayson 250th in the House, giving him an 11 percent score in 2015 and 12 percent lifetime score. Murphy ranked 281st, and had a three percent 2015 score and 11 percent lifetime. What gives? Well, these scorecards, based on select votes, are pretty flawed in measuring a members' ideology. In this case, Grayson was the only Democrat who voted against reauthorizing the Export-Import Bank, which the Club for Growth views a little more than a vehicle for corporate welfare. DeSantis and Grayson were on the same page on that issue – against Ex-Im – as were Murphy, Jolly, every other Democrat and most Republicans – for ExIm.
SMITH NAMES CLC "LOSER OF THE WEEK" via the Tampa Bay Times: "Anyone seen a pulse in the U.S. Senate campaign of Lt. Gov. Carlos Lopez-Cantera lately? He lags in money-raising, is generating little grassroots buzz, and even his boss, Gov. Rick Scott, often sounds more enthusiastic about businessman Carlos Beruff."
INDIE CANDIDATE TONY KHOURY MAKES HIS CASE FOR FLORIDA U.S. SENATE SEAT via Mitch Perry of Florida Politics – Khoury describes himself as part the elite 1 percent of earners in America but says, unlike many of his cohorts, he welcomes paying additional taxes for being lucky enough to have so much. "I still believe I always have to pay my fair share," which currently for him is at the 39.6 percent level, the highest in the IRS code for individuals. The 57-year-old Middle Eastern immigrant is an American success story. After arriving in the U.S. at the age of 17, he earned an undergraduate degree in Aerospace Engineering and a Masters in Biomedical Engineering from the University of Miami before he ultimately created two aviation companies. Now retired, he wants to apply his skills and knowledge to becoming a U.S. Senator for Florida – as a No-Party-Affiliated, or independent, candidate. To call it his quest quixotic might not be a reach since his name recognition is virtually zero at this point in the contest. Then again, surveys by reputable polling firms in Florida show most Floridians have never heard of Ron DeSantis or Patrick Murphy, so maybe it isn't that exotic. Nevertheless, Khoury certainly isn't cynical. In fact, when it comes to being a political independent, he's actually more in sync with where the American electorate appears to going in recent years.
AT CLOSED-DOOR EVENT, RICK SCOTT PRAISED CONGRESSIONAL HOPEFUL MARY THOMAS via Matt Dixon of POLITICO Florida – Scott gave a shoot-out to Republican congressional candidate Thomas during a closed-door event at a conference hosted by Club for Growth, the conservative group that each election cycle supports candidates across the country. "Mary came aboard with me right after I got elected back in 2010 and worked in my general counsel office, and to give her bragging rights, everything she touched, it worked," Scott said, according to audio from the meeting … "So thank you for helping her, and hopefully, she has a big win," Scott told the group of conservative activists and donors gathered in West Palm Beach for the February event.
NEAL DUNN PLAYS UP OUTSIDER STATUS IN FIRST TV AD via Alex Leary of the Tampa Bay Times – Dunn, a Republican running in an increasingly contentious primary for a North Florida congressional seat, is making a move on TV. His campaign announced this TV ad that plays up an outsider argument [that] candidates across the country are trying to make. "If we want to change Washington by sending another politician there, it won't change a thing," Dunn says.
SUGAR FARMER RICK ROTH RUNS FOR CONGRESS IN INDIAN RIVER LAGOON COUNTRY via Tyler Treadway of TC Palm – "You don't see people in Washington working together anymore. Republicans and Democrats won't work together, states and the feds won't work together," said Roth, a Republican. "Now farmers, we've figured that out. We don't see each other as competitors. We work together." But could a congressman who grows sugar cane — as well as rice, celery, parsley, lettuce and radishes — on two-thirds of his 5,000 acres in the Everglades Agricultural Area south of Lake Okeechobee work with environmentalists? Environmentalists say farmers, particularly mega-farmers U.S. Sugar Corp. and Florida Crystals, are impeding a plan to build a reservoir in the EAA to clean excess lake water before sending it south to Everglades National Park … Farmers want to hold on to their land, arguing the more than 60,000 acres in the EAA already taken out of farming for water projects is enough. Roth said environmentalists aren't interested in cleaning water and preserving estuaries. Their agenda is "about pushing human activity out of the region. The environmental groups' goals are anti-food, anti-water supply and anti-people," he told the Florida Fruit and Vegetable Association's online publication "Harvester" in July 2012.
– "Here are the most vulnerable seats in Florida's congressional delegation" via Lou Jacobson of the Tampa Bay Times
CHRISTOPHER DUNCAN SWITCHES; SEEKS TO REPRESENT INDIAN RIVER COUNTY IN FLORIDA SENATE, NOT BILL POSEY'S U.S. HOUSE SEAT via Michael Kaiser of TC Palm – Duncan, who previously sought to challenge Posey in Congressional District 8, has filed paperwork to seek Senate District 17. Duncan, a Democrat, in 2014 ran a failed write-in campaign against Posey, a Republican.
– "Darren Soto collects 2,400 petitions to qualify for CD 9 Democratic primary ballot" via Scott Powers of Orlando Rising
BOB POE INVITES FELONS TO APPLY FOR CAMPAIGN JOBS, OFFERS $15 AN HOUR, SAYING 'I'VE GOT TO WALK THE TALK' via Scott Powers of Florida Politics – Poe says his commitment to advocating for increased minimum wages and for felons to receive second chances is starting right now, with his own campaign. The Congressional District 10 candidate is encouraging people with felony records to apply for positions in his campaign, while offering $15-an-hour minimum wages, through job fairs he's hosting this week in Orlando and Apopka. Those are issues he has been running on, like many Democrats, and he said he needs to start demonstrating his belief in them with his own campaign. "I've got to walk the talk," Poe said. Typically, campaigns pay entry-level staffers $10-12 an hour, with some paying Florida's $8.05 minimum wage.
NATIONAL GOP RANKS REBECCA NEGRON AMONG ITS TOP CONGRESSIONAL CONTENDERS via George Bennett of the Palm Beach Post – The National Republican Congressional Committee … upgraded Negron from "on the radar" to "contender" status in its Young Guns program, which measures candidates in competitive districts based on a secret set of criteria. Negron … is one of 11 candidates nationally to reach contender status. She had been one of 42 candidates — including five others from District 18 — with the "on the radar" designation.
***Today's SUNBURN is brought to you by Jamestown Associates, winner of eight 2016 Reed Awards and 60 industry awards overall. Jamestown's TV, radio, mail and digital advertising helps clients in Florida and across the nation perfect their message, create powerful ads, micro-target the media buy and WIN. See how Jamestown Associates wins tough campaigns at JamestownAssociates.com***
TOM LEE COULD SET OFF A REPUBLICAN DONNYBROOK IN SD 20 via William March of the Tampa Bay Times – Political dominoes could start falling in East Hillsborough, Pasco and Polk counties … when politicos learn whether state Sen. Lee has decided to run for re-election. If he doesn't — he's pondering whether to run instead for a Hillsborough County Commission seat — five Republican House members could be among those who jump into the scramble to replace him. The worst-case scenario for Republicans — five House members leaving their seats to chase one Senate seat — isn't likely to happen. Several said they'd likely negotiate among themselves to avoid it. Incoming House Speaker Richard Corcoran … who controls party campaign money and committee assignments, could create incentives to avoid such a scenario. State Reps. Danny Burgess … Neil Combee … Shawn Harrison … Dan Raulerson … and Ross Spano … all live in Senate District 20, where Lee is currently filed. All have said they may be interested in replacing him. In addition, former Plant City Mayor Randy Larson, who also sits on the Tampa Sports Authority board, said he plans to run for the Senate seat if Lee vacates it.
BOB BUESING TO ANNOUNCE FOR SD 18? via William March of the Tampa Bay Times – Look for Buesing, a commercial litigator and child welfare advocate who lives in Davis Islands, to file for state Senate District 18. So far, Republican state Rep. Dana Young of Tampa is the only candidate filed for the seat, but local adult entertainment and real estate magnate Joe Redner has said he's also considering it.
DANIEL HORTON DROPS OUT OF SD 39, RUNNING IN HD 120 INSTEAD via Jenna Buzzacco-Foerster of Florida Politics – Horton has decided to challenge Rep. Holly Raschein … for the House District 120 seat … he had gotten to know Democrat Andrew Korge, who is running in Senate District 39, and realized they two had similar positions on the issues. The decision to switch races means Korge is now the only Democrat running in what was expected to be a hotly contested state Senate race. He'll face Sen. Anitere Flores and Shelia Y. Lucas George, a no party affiliation candidate, in the Senate District 39 race. Horton will face Kevin Diaz, a south Miami-Dade County Democrat, in the primary.
HAPPENING TOMORROW MORNING: Incoming Senate President Joe Negron and Sen. Latvala will hold a joint breakfast reception in support of their respective re-election efforts. Event begins 8 a.m. at the Governors Club, 202 ½ S. Adams Street in Tallahassee. RSVP with Ashley Ross at 850-980-0421 or [email protected] and Avery Coleman at [email protected]
HAPPENING TOMORROW: State Rep. Dana Young kicks off her campaign for the newly created District 18 with a fundraiser at 1601 South MacDill Ave. in Tampa. Event begins at 5 p.m. For more information or to RSVP email [email protected]
– "Matt Hudson receives enough signatures to qualify for SD 28 race" via Jenna Buzzacco-Foerster of Florida Politics
HUSTON WALTERS ENTERS HD 3 RACE via Romi White of the South Santa Rosa News – Walters of Navarre has entered the race for Florida House District 3 as a Republican candidate. "I'm running to lower taxes and give more freedom to the people of the State of Florida and the District," Walters told South Santa Rosa News. Walters, 25, currently helps run his family's business, Johnny Huston's restaurant in Navarre. He also interned for U.S. Sen. Rand Paul and the District of Columbia Republican Party. He is facing current Santa Rosa County District 1 Commissioner Jayer Williamson for the seat currently held by Rep. Doug Broxson, who is running for Florida Senate District 1.
REGGIE FULLWOOD IS RUNNING FOR RE-ELECTION IN HD 13 via A.G. Gancarski of Florida Politics – Despite facing charges on 10 counts of wire fraud and four counts of failure to file federal income tax returns, the Jacksonville Democrat confirmed … he is running for re-election this fall. His announcement followed a week of uncertainty, in which friend and former consultant Rahman Johnson said that he would run in HD 13 if Fullwood did not. Johnson went so far as to talk to people he called "friends and supporters," and what one source called "big funders in Tallahassee," about his potential run. When about the specter of federal charges looming over his campaign, Fullwood said, "We expect to clear these legal issues up in court, and I think that I've done a lot in this community and the voters of District 13 will support my re-election bid." When asked if Johnson was out of bounds in exploring a potential run, Fullwood said he didn't think so.
– "St. Petersburg Mayor Rick Kriseman endorses Ben Diamond for state House" via Florida Politics
HAPPENING TUESDAY: Miami Democratic State Rep. Jose Javier Rodriguez will formally kick off his campaign for Senate District 37. Expected to attend our U.S. Sen. Bill Nelson, former U.S. Sen. and Gov. Bob Graham, U.S. Rep. Patrick Murphy and several state lawmakers. Event begins 5 p.m. at Segafredo Brickell, 1421 South Miami Ave. in Miami.
HAPPENING TONIGHT: Republican state Rep. Chris Latvala kicks off his House District 67 re-election campaign with a fundraiser at the Island Way Grill, 20 Island Way in Clearwater. RSVP at 727-545-9566 or at [email protected]
ECONOMISTS PUZZLE OVER PROPOSED GAMBLING AMENDMENT via Jim Rosica of Florida Politics –The Financial Impact Estimating Conference, a slate of economists for the Legislature and executive branches, held a public workshop in Tallahassee on the Voter Control of Gambling Amendment. It would "ensure that Florida voters shall have the exclusive right to decide whether to authorize casino gambling," the ballot summary says. It's aiming to get on the 2018 statewide ballot. The panel's goal is to predict what effect the constitutional change might have on state and local government revenue. But first, members wanted to suss out whether it would be "retroactive." That is, would the amendment prevent expanded gambling after it's approved, or would it knock out some games now being played in Florida. Both panelists and the amendment's sponsor weren't entirely clear.
GOOD READ – THE LONG, HARD ROAD TO VOTING RIGHTS CONTINUES FOR FLORIDIAN FELONS via Larry Griffin of Florida Politics – Desmond Meade, the president of the Florida Rights Restoration Coalition … traveled to Washington D.C. to deliver a speech for the Black Youth Vote! event put on by the Florida Coalition on Black Civic Participation, in which he hoped to inspire young people to vote. The root cause of voter apathy among young black men, he said, is because many of them have close family members or friends who can't vote due to felony convictions at some point in the past. Meade said that tends to create a disenfranchisement with the entire process of voting that ultimately ends up counterproductive. "When you take away the right to vote from a significant segment of the community, you can create an environment where voting is not important, where some in the community don't see the importance," he said. "Back in the day voting was a family tradition in the African-American community. Mom and dad would take the whole family down to the voting booths. But when you strip the right to vote away, you kind of kill that culture that environment. You've stripped the heads of the household of the ability to vote." But Meade wasn't about to let those disaffected youths off the hook with an excuse – he called it a "slap in the face" to those who couldn't vote when young people choose not to vote. "There's so many people that can't vote," he said. "Voting is sacred. Every American should vote. They should feel honored to."
***Join us on May 7 at 5:30 p.m. in our transformed Beer Garden—the Victory Garden—to watch the 142nd Kentucky Derby. Break out your bowties, seersucker suits and big hats, because coming dressed for the occasion will get you your first mimosa for free. Plus, we'll have plenty of mint juleps on hand. We bet you won't be able to have just one! RSVP here.***
ONE TOP TAXPAYER MOVED TO FLORIDA, AND NEW JERSEY SHUDDERED via Robert Frank of The New York Times – The New Jersey resident … is the hedge-fund billionaire David Tepper. In December, Tepper declared himself a resident of Florida after living for over 20 years in New Jersey. He later moved the official headquarters of his hedge fund, Appaloosa Management, to Miami. New Jersey won't say exactly how much Tepper paid in taxes. But according to Institutional Investor's Alpha, he earned more than $6 billion from 2012 to 2015. Tax experts say his move to Florida could cost New Jersey — which has a top tax rate of 8.97 percent — hundreds of millions of dollars in lost payments. Tepper … does have family — his mother and sister — who live in Florida. But several New Jersey lawmakers cited his relocation as proof that the state's tax rates, up from 6.37 percent in 1996, are chasing away the rich. Florida has no personal income tax.
PAM BONDI: TRUMP U COMPLAINTS CAME BEFORE I TOOK OFFICE via Gray Rohrer of the Orlando Sentinel – Bondi says she acted properly in not following up on numerous complaints about Trump University in part because most were made before she took office and involved a separate Trump-backed entity. Thousands of documents released Friday by Bondi's office detail complaints from customers of the real-estate seminar classes owned and promoted by GOP presidential front-runner Trump, including one filed the day before Bondi took office. "Have had a mentor for a couple of years and he is not much help at all. Still owed sessions but have been given no direction … haven't even had communication. Wish to get $ owed back at least for the mentor," Aaron O'Brien of Tampa wrote to the Florida Attorney General's office Jan. 3, 2011. Bondi was sworn into office the next day.
ASSIGNMENT EDITORS: Gov. Scott will attend the Milken Institute Global Conference and be a panelist with other U.S. Governors to discuss issues facing their states. Panel discussion begins 10:45 a.m. PST at the Beverly Hilton Wilshire Ballroom, 9876 Wilshire Blvd. in Beverly Hills.
THIRD TIME IS CHARM AS RICK SCOTT, CFO JEFF ATWATER CHOOSE INSURANCE REGULATOR via Steve Bousquet of the Tampa Bay Times – Scott and Atwater agreed to promote deputy insurance commissioner David Altmaier to succeed his boss, Kevin McCarty as the state's powerful insurance regulator at the helm of the Office of Insurance Regulation. The choice was a surprise on a number of fronts. Altmaier, 34, has a degree in mathematics from Western Kentucky, was the last candidate interviewed in public, and is a former Republican who was a registered Democrat from 2011 until March 29, when he re-registered with no party affiliation. With the start of the 2016 hurricane season a month away, the leadership of the insurance department in the nation's third-largest state will soon move into the hands of Altmaier, who has worked for OIR for five years and has two years' experience as an insurance agent. "This guy is impressive," Atwater told reporters after the vote. "He is going to perform very well."
JEFF ATWATER DEFENDS 'TRANSPARENT' PROCESS via Lloyd Dunkelberger of the Sarasota Herald-Tribune – It wasn't a pretty process, but Florida now has a new insurance commissioner. It took three meetings of the Governor and Cabinet, sitting as the state Financial Services Commission … "I think it worked. I think you saw we had to build a consensus," Atwater said. "We had to see all the candidates. It had to be totally transparent. "People can now size it up and criticize it, or they can embrace it as we have done," he added. "The process required a consensus, and that's what we came to," said Atwater, who was a member of the House when lawmakers passed the appointment law, which was implementing a series of changes required by voter approval of a constitutional amendment that shrank the Cabinet to three members.
EYE OF THE STORMS: FLORIDA INSURANCE COMMISSIONER WIELDS FAR-REACHING POWER via Mary Ellen Klas of the Miami Herald – Florida's insurance commissioner has the unfettered ability to affect the cost of living in the state. From the property insurance policy of every homeowner, to the workers' compensation plans of every employer, to millions of automobile, life insurance, medical malpractice and health care claims, the insurance commissioner has the final say on how much those rates will rise, and how much they fall — if at all. The 262-person Office of Insurance Regulation touches nearly every aspect of life in Florida, from birth to death. It acts as the state's financial sleuth, deciding if every one of those companies is financially sound enough to take on new customers, and when they are troubled enough to be shut down. And with the stroke of a pen — and within the confines of the policies written by the Florida Legislature — the commissioner has the final say on which losses customers will pay — and which ones insurance companies must reimburse. For the last 13 years, the job has been held by Kevin McCarty … who steered Florida's complex insurance market past so many obstacles he has become one of the most recognized experts in managing catastrophe in the country.
INSURANCE INTERESTS "LOOK FORWARD" TO NEW COMMISSIONER via Jim Rosica of Florida Politics –Insurance-related concerns reacted with cautious optimism to … Altmaier as Florida's new Insurance Commissioner. "The Personal Insurance Federation of Florida is committed to working with the new commissioner to increase the health and stability of the property and casualty insurance market in Florida,'' Executive Director Michael Carlson said in a statement. "In particular, we welcome the chance to bring ideas to the commissioner to help increase competition and consumer options in the personal lines markets," Carlson added. Chip Merlin of the Merlin Law Group in Tampa said Atwater's nomination of Altmaier "showed guts and courage." The Property Casualty Insurers Association of America (PCI) said Altmaier has a host of issues to start work on, including fraud and workers' compensation. "The state workers' compensation system provides benefits to injured workers in a timely, efficient and economically sound manner," said Logan McFaddin, PCI's regional manager. " … PCI believes that it's important for the Florida Office of Insurance Regulation to continue to be a strong and effective advocate for state-based regulation."
DEEP DIVE – DCF WORKERS FEELING "OVERWHELMED" AND "DEFEATED," NEW REPORT SAYS via Jim Rosica of Florida Politics – An internal review by the Department of Children and Families depicts a still dysfunctional agency, with workers feeling "unsupported," "overwhelmed," and "defeated." The 133-page report, commissioned by DCF Secretary Mike Carroll, was released to FloridaPolitics.com in response to a public records request … the first challenge, the report suggests, is "the broader issue of role confusion among" the department's child protective investigators, case managers and lawyers. In other words, each group doesn't always know what its job is and isn't. That's because of a "lack of teamwork," the report says, which "leads each professional to feel both that he or she does not 'own the case' and that he or she is doing a disproportionate amount of work on the case." Investigators, for instance, "struggle with the definition of their role," with many expressing "frustration with being forced to be social workers when they believe their appropriate role to be investigative in nature only," according to the report. The agency's professionals said "they do this work for the most part because of a desire to protect children," the report says. "They say they leave because they are unable to carve out time for their own families and because they feel unsupported in their jobs. They also reported feeling overwhelmed by the paperwork required in their jobs."
DARREN SOTO "TROUBLED" BY BROWARD PROGRAM SHUTDOWN via Jim Rosica of Florida Politics –Soto … wrote to Corrections Secretary Julie Jones to say he was "troubled by this decision" because he is a "strong proponent of these types of facilities and programs … I believe that our best chance to reduce recidivism and enhance public safety is to properly rehabilitate and prepare inmates for when they are released back into their communities following their sentences … I hope you will agree that the decision to close down such a facility is one worth discussing and vetting with key stakeholders before abruptly doing so," he added, asking Jones to "seek possible options to continue this program … I would also ask that you please provide our office with the rationale for this sudden change of direction, since the Legislature should be consulted and kept informed as to (such) major decisions," he wrote. Soto joins other Republican and Democratic legislators objecting to the Department of Corrections' decision to stop a Broward County partnership with the Orlando-based Bridges of America nonprofit.
ASSIGNMENT EDITORS: Bridges for America will host a news conference on the Florida Department of Corrections (FDOC) re-entry shutdowns in Broward and Manatee counties. Event begins 10:30 a.m. at the Florida Press Association, 336 East College Ave. in Tallahassee.
SAVE THE DATE: State Sen. Wilton Simpson, joined by staff from the Florida Department of Environmental Protection and Southwest Florida Water Management District, will hold a public town hall discussion Friday, May 20, on the Weeki Wachee River. Meeting begins 5 p.m. at the U.S. Coast Guard Auxiliary Station, 4340 Calienta St. in Hernando Beach. Attendees who wish to speak can RSVP by emailing [email protected] or by calling 850-487-5018.
WHAT JEFF BRANDES IS READING – HOW UBER CONQUERED LONDON via Sam Knight of the Guardian – Uber has deployed its ride-hailing platform in 400 cities around the world since its launch in San Francisco May 31, 2010, which means that it enters a new market every five days and eight hours. It sets great store on the first time you use its service, in the same way that Apple pays attention to your first encounter with one of their devices. With Uber, the feeling should be of plenty, and of assurance: there will always be a driver when you need one. Uber began as a luxury brand. Its tagline was "Everyone's Private Driver." London was the 11th city that Uber went into, but it was like no other taxi market that the company had attempted to disrupt. London had the scale and mass transit systems of New York, but it also had the medieval, twisting streetscape and complex regulations of other European capitals. It was already served by a formidable private transport market, with one of the world's most recognizable taxi fleets – the black cabs – and a fragmented scene of some 3,000 licensed "private hire" operators. For those signing up to work, Uber was like nothing they had experienced before. It wasn't just the money. Even in its embryonic phase … driving for Uber meant simply not encountering many of the standard irritants and daily corruptions that constitute life in London's private hire industry – the shadow-world of its heavily regulated black taxi trade. There was no tyrannical dispatcher, giving the plum jobs to relatives and arse‑kissers, just an algorithm matching the nearest car to the nearest rider. There was no cash: no pulling up late at night next to bank machines, no fussing around for change. And there was the rating system: Uber riders and drivers rate their respective trips out of 5. Drivers got feedback, and they also had a voice.
APPOINTED: Andrew Morgan to the Seventh Circuit Judicial Nomination Commission. Nancy Cason and Ronald Filipkowski to the Twelfth Circuit Judicial Nominating Commission.
NEW LOBBYING REGISTRATIONS
Travis Blanton, Jon Johnson, Johnson & Blanton: Florida Association of Food Banks
Kimberly Case, Holland & Knight: Holiday AL NIC Management
Cynthia Henderson, Cynergy Consulting: Ascend Learning; General Dynamics Information Technology; MultiState Associates
Robert R. Lewis: Sarasota County Government
Claude Mueller, Nate Strickland, Colodny Fass: Michigan Commercial Insurance Mutual
Neil Schiller, Becker & Poliakoff: Rapid Auto Loans
Wansley Walters, Ballard Partners: Christian Prison Ministry
Gregory Accardo Warren, Columbus Strategy Group: Avanir Pharmaceuticals
Cameron Yarbrough, Gunster Yoakley & Stewart: Ocean Commodity Resources
PERSONNEL NOTE – MERCURY FLORIDA NAMES DANIELLE ALVAREZ AS VP OF PUBLIC RELATIONS via Florida Politics – Alvarez is a seasoned strategist and brings years of experience in communications, government relations, event execution, coalition building and grassroots mobilization. Most recently, she served as the Director of External Affairs at Enterprise Florida. She previously acted as the Press Secretary for Lt. Governor López-Cantera, where she managed all communication for the LG in both English and Spanish. During the 2014 election cycle, Alvarez was the Statewide Events Coordinator for the successful re-election campaign of Gov. Scott. A Florida native with diverse and extensive experience in the culture and politics of the Sunshine State, Alvarez will advance the ongoing expansion of Mercury and help build out the Florida team.
SPOTTED at a fundraiser for Sen. Latvala at Rococo Steakhouse in downtown St. Petersburg: Bill Edwards, Harry Glenn, Greg Holden, James Holton, Laura Jolly, Rob Kapusta, Helen Levine, Joni James, Christian Minor, Betty and Mel Sembler, Jonathan Stanton, Alan Suskey, Michelle Todd, Frank Wells.
SPOTTED at the White House Correspondents Dinner: Miami Beach Mayor Phillip Levine, recently hired Debbie Wasserman-Schultz spokesman Ryan Banfill.
***Situated in the heart of Downtown Tallahassee, 101 Restaurant combines southern hospitality with big city style. Through Executive Chef Jason Bruner, 101 Restaurant adopted the Farm-to-Table approach where they use products from farmers and fishermen found within a 100-mile radius of their downtown restaurant. These locations include Quincy, Thomasville, Apalachicola, Panama City and many others. The goal at 101 Restaurant is to give guests a fine dining experience in a luxurious, casual environment. Plus, if you stop by any day from 4 p.m. to 7:30 p.m. or 10 p.m. to 12:30 a.m., you can enjoy their Double Happy Hour! Call them today to make your reservation! (850) 391-1309.***
SPRING BREAK WAS A BUST AT PANAMA CITY BEACH AFTER DRINKING BAN via The Associated Press – New laws to clean up spring break in Panama City Beach drove students elsewhere in March. Now business leaders are reporting big losses. The Bay County Tourist Development Council says bed tax collections plunged from $2 million in March 2015 to $1.2 million last month. Those bed tax collections are down about 13 percent overall for the fiscal year that began in October. The council's director, Dan Rowe [said] that the local economy took a $40 million hit from the decline in spring break business. The new laws included a ban on drinking on the beach. Counts Oakes Resort Properties president Andy Phillips said at a council workshop that the new laws also scared away families, not just rowdy students.
– CONGRATS, GRADS –
Sarah Bascom: "Graduation weekends are always bittersweet for our work family. Our interns become part of our little, crazy work family and saying goodbye is always hard. (I get choked up but privately so they don't think I am soft. :-)) Ali, is one of those special young talents, who, after two years with us, has become part of who we are and why we are so successful. Reach for the stars, Ali! Make us proud! Go Noles!"
Tre Evers: "Today's the day! After 4 years of hard work, studying until dawn at Strozier – mixed with some occasional fun – our smart and beautiful Colleen will graduate from FSU tonight. We are so proud of her."
Jim Horne: "It's pretty hard to believe that our "baby" is graduating from college today. What an incredible young woman she has become. She is graduating today from FSU with two majors – communications and real estate and with honors. We are so proud of her."
Elizabeth Ray: "This Gator Grad is officially a Seminole. I am now a Master of Arts in Integrated Marketing Communication."
HAPPY BIRTHDAY to Keaton Alexander. Celebrating this past weekend was Jennifer Green, Stephen Lawson, and Sarah Rumpf.