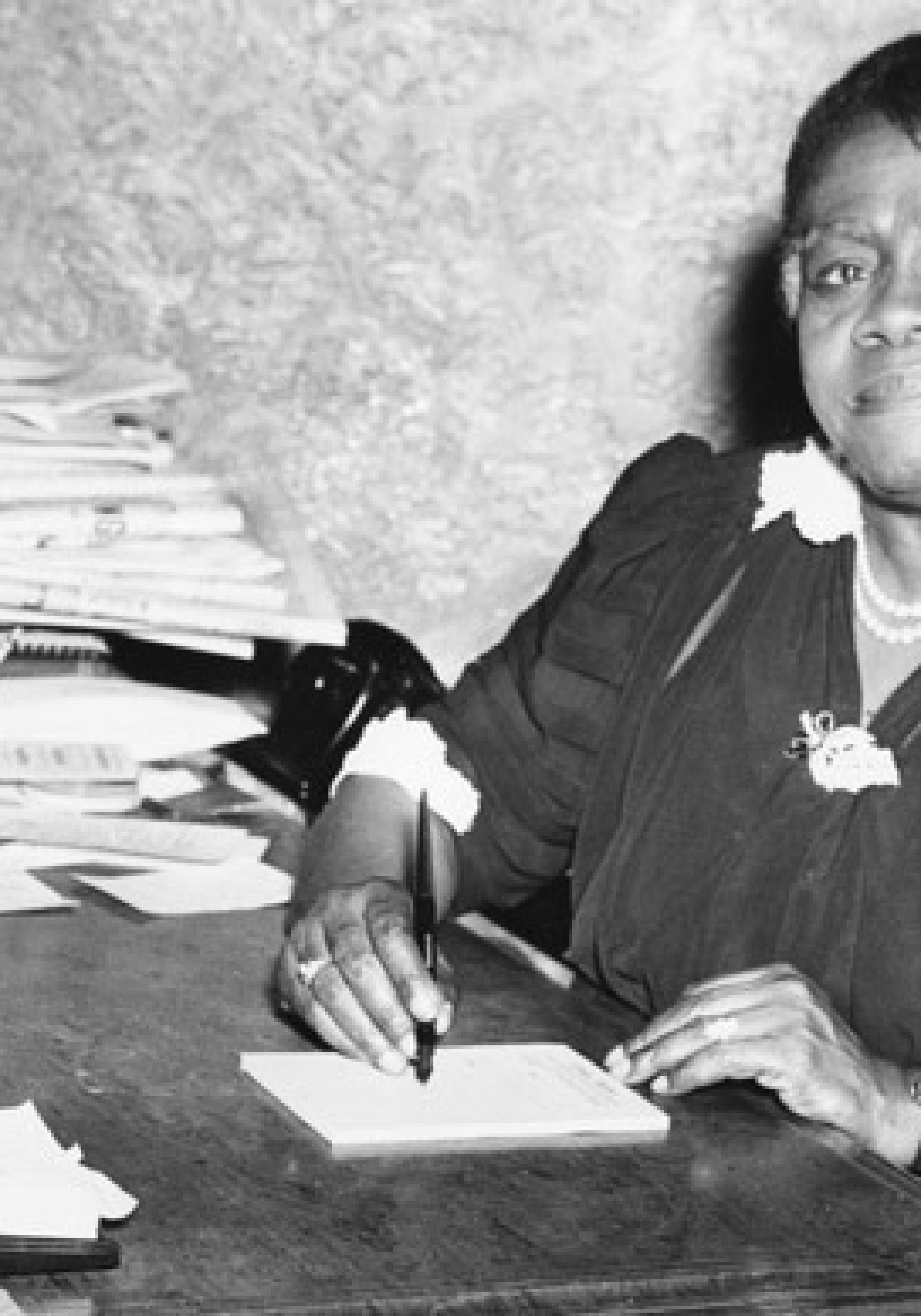 Now that the federal government has decided to put Harriet Tubman on the $20 bill, the state of Florida needs to find a good way to honor one of our own: Mary McLeod Bethune, the legendary educator who founded a school for African-American girls that grew into what is today Bethune-Cookman University.
As some have suggested, it would be a fitting stroke of poetic justice for a statue of Bethune to replace Confederate Gen. Edmund Kirby Smith in the U.S. Capitol's Statuary Hall. (The Florida Legislature passed a measure earlier this year calling for Smith's replacement.)
And while I certainly don't object to this idea, my own hope is that Florida schoolchildren won't have to travel to Washington, D.C. to see Dr. Bethune get her proper due.
Which is why I believe the most meaningful way to honor her legacy would be to name a new K-12 scholarship program after her, modeled after the recently adopted Gardiner Scholarship for special-needs children.
The Gardiner Scholarship is to 21st Century education policy what Bethune's private school was to 20th Century educational practices — a much-needed departure from the status quo that elevates the unique worth of each child above the entrenched interests of the existing establishment.
Under Gardiner, per-pupil funds for special-needs students are placed into a "personal learning scholarship account" that parents can draw on to obtain educational resources tailored to their child's unique needs. Importantly, these services can be bundled together at a single school or they can be obtained in an unbundled fashion from many providers.
As such, the Gardiner Scholarship expands the educational marketplace much like Bethune's private school did a century ago. It gives new options to students whose needs are not being met by their local district school.
And by allowing parents to roll over unused funds for future educational needs (including college), the scholarship encourages parents to be resourceful and seek out educational programs offering the highest possible quality at the lowest possible price.
Rewarding resourcefulness in the pursuit of educational excellence is perfectly in keeping with Dr. Bethune's legacy. For while she is best known for her courageous leadership elevating the lives of black schoolchildren, Dr. Bethune modeled resourcefulness in her work.
In the early days of her school, she and the members of her church made school desks and benches out of discarded crates, ink for pens out of elderberry juice, and pencils out of wood scraps. And throughout her educational tenure, Dr. Bethune made certain that her students gained both academic instruction that captured their imagination and practical skills that equipped them for the marketplace.
Adopting a universal Bethune Scholarship for all Florida K-12 students (modeled after Gardiner) would be a meaningful tribute to the legendary African-American educator. It would not only honor Bethune's faith-informed belief in each child's unique worth and dignity, but it would also signal that Mary McLeod Bethune's pioneering work in education isn't just a good lesson for an African-American history course.
It's a legacy that ought to inspire Floridians of every background and color for years to come.
***
William Mattox is the director of the J. Stanley Marshall Center for Educational Options at The James Madison Institute. He served on the Tallahassee Civil Rights Landmark Committee and has moderated a number of educational programs on the methodology of the civil rights movement.