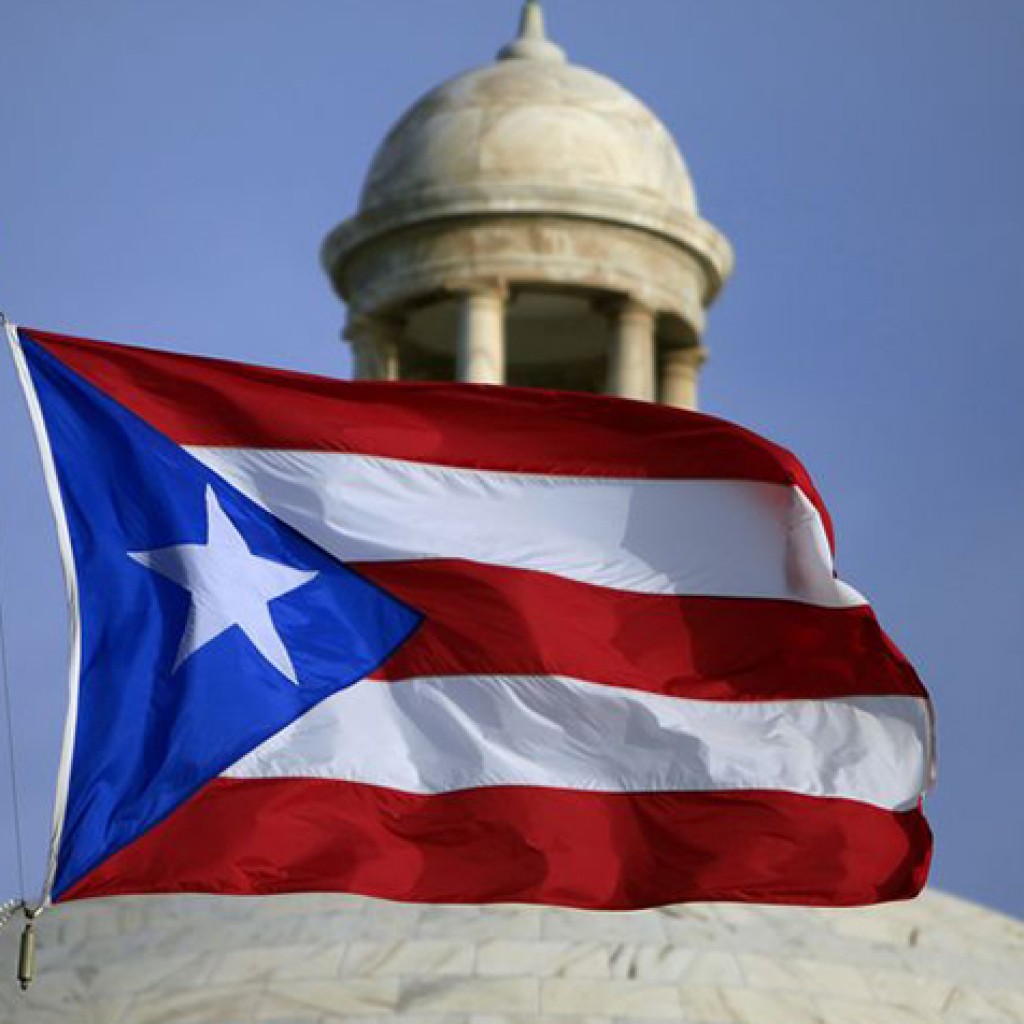 House Speaker Paul Ryan is making the Republican plan to offer relief to Puerto Rico's debt crisis a top priority, expects the newest draft to emerge soon, and will seek quick passage.
The bill, H.R. 4900, the Puerto Rico Oversight, Management, and Economic Stability Act (PROMESA), comes with assurance to conservatives that it is no bailout of the commonwealth, which faces a crushing $72 billion debt and on Monday defaulted on a $422 million payment. And it comes with the prospect to Puerto Ricans that it may be the best hope for Congressional relief.
Ryan, the Wisconsin Republican, is working hard to put together enough votes to get H.R. 4900 passed as soon as possible, his office said Wednesday.
But the bill's chief initiative, creation of a bipartisan, five-member Puerto Rico finance oversight board, is not eagerly welcomed by Puerto Rican members of Congress nor by Puerto Rico's government.
The bill is being closely watched in Florida, home to a Puerto Rico diaspora of more than 1 million and growing, particularly in Central Florida, where Puerto Rican migrants are rapidly becoming a powerful financial and political base.
Orlando U.S. Rep. Alan Grayson, whose district includes more than 100,000 Puerto Rican migrants, called the proposed board a form of colonialism. U.S. Rep. Luis V. Gutiérrez, an Illinois Democrat who is one of four Puerto Ricans in Congress, took that theme further, declaring after the last draft was released that King George III of England "would be proud" of the bill.
Yet among the dozen or so Puerto Rican relief bills that have been introduced in Congress since the commonwealth declared its crisis last summer [Grayson vowed this week to introduce yet another], the bill with Ryan's full backing is looking like the best shot for any immediate relief.
"The crisis unfolding in Puerto Rico must be addressed by Congress before it goes from bad to worse," Ryan's spokeswoman Julia Slingsby said Wednesday. "Preventing a taxpayer bailout of Puerto Rico while responsibly addressing the dire fiscal situation is Speaker Ryan's priority and why he supports H.R. 4900.
"PROMESA tackles the problems that caused this mess and puts Puerto Rico on a path to fiscal health — all while protecting American taxpayers," she added.
The latest version of the bill is likely to be similar to the last, with a few technical tweaks negotiated after discussions with the U.S. Department of Treasury and other players. The key provision would place control of much of Puerto Rico's finances under an independent financial control board. It would have the authority to closely examine Puerto Rico's books, identify financial weaknesses and institute structural changes to Puerto Rico's fiscal affairs before any debt restructuring is considered.
The board also would vote on any debt restructuring.
Slingsby said it is designed to do what Congress did with Washington, D.C. in the 1990s when the District of Columbia faced its own financial crisis.
"One of the Speaker's main points is that H.R. 4900 is not a taxpayer bailout. It's actually the best way to prevent calls for a taxpayer bailout of Puerto Rico, as the crisis escalates on the island," Slingsby said.
The bill has been evolving, with at least some input from Puerto Ricans, including from Puerto Rico Gov. Alejandro García Padílla and some Democrats and Puerto Rican members of Congress. Resident Commissioner Pedro Pierluisi and Padílla and some others have acknowledged they have seen "softening" of their concerns as a result, while remaining opposed.
After the House Natural Resources Committee rewrote the bill on April 12, New York Democratic U.S. Reps. Nydia Velázquez and José Serrano, both of Puerto Rican descent, praised the the new version but said it remained flawed.
"Section 204 ultimately allows the [financial control] board to exercise veto authority over legislation duly enacted by the Puerto Rican legislature and governor. I believe this section undermines local democracy in Puerto Rico," Serrano said.
In part, the Puerto Rican crisis response must deal with a wide partisan divide based on some of the parties' fundamental principals. Republicans and conservatives oppose anything that looks like a bailout of the Puerto Rican government, or anything — including putting the relief burden on bond holders — that would further degrade the commonwealth's attractiveness to investors.
That can mean the government, through cuts in services, must accept responsibility. Democrats advocate efforts that do not dictate what the Puerto Rican government must do, nor force more austerity measures on the people of Puerto Rico, arguing that the commonwealth's financial crisis is largely a product of U.S. laws and federal support that unfairly discriminated against and handicapped Puerto Rico.
"What the governor and the people of Puerto Rico need are the same protections that any U.S. citizen has when their local government is in crisis and bond-holders are circling and demanding payments," Gutiérrez said on the House floor on April 14. "Puerto Rico needs the ability to restructure her debt so that the bond-holders get something instead of nothing on their investment, and the local government is not crippled, and the people are not faced with a collapse of basic services."