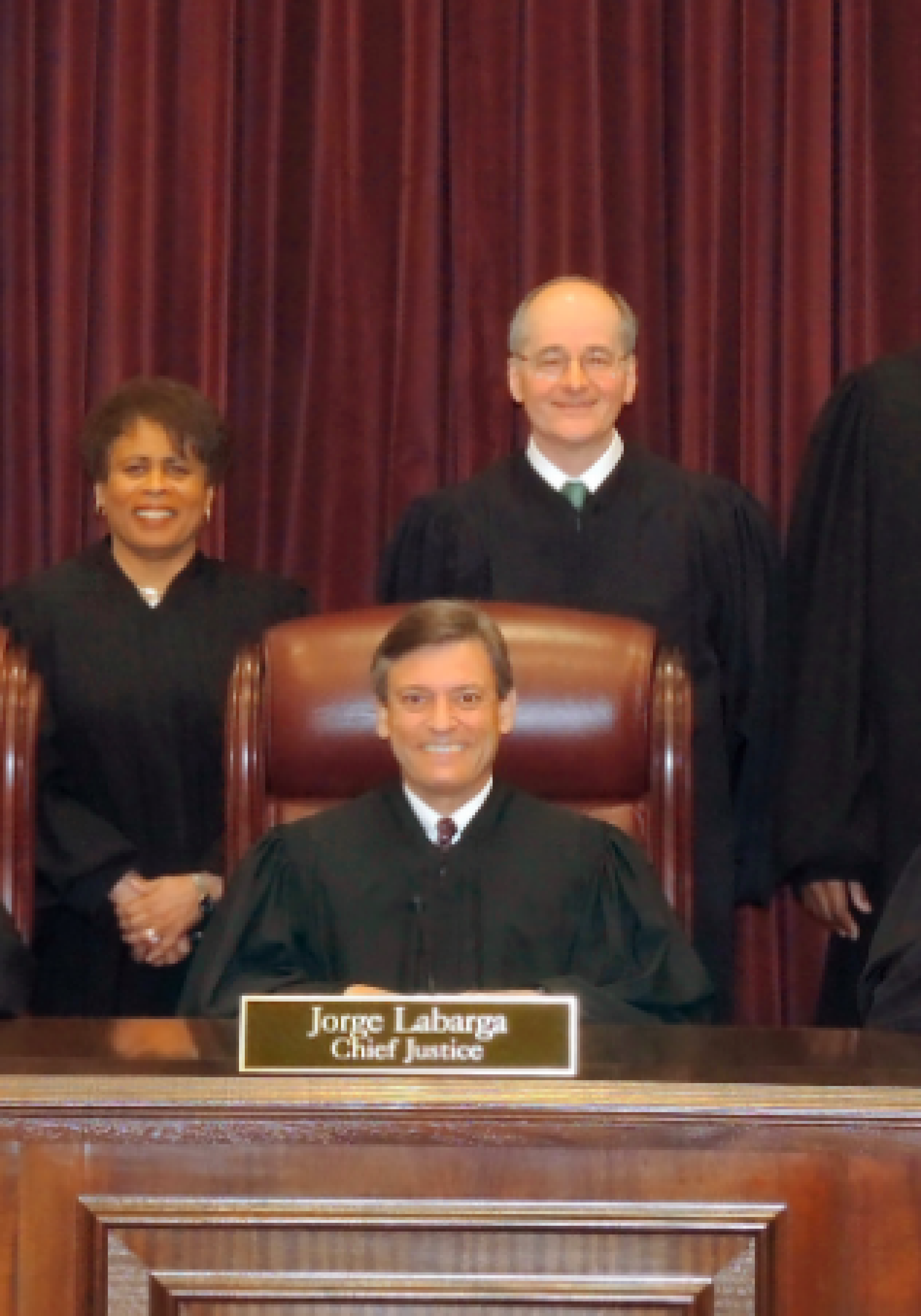 Florida Supreme Court Justice Charles Canady has qualified to stand for this year's judicial merit-retention election, state records show.
The Division of Elections posted the update Wednesday.
He's the last of the three justices to qualify who are up for merit-retention votes. Chief Justice Jorge Labarga had qualified Monday and Justice Ricky Polston qualified Tuesday.
Canady and Polston make up the court's conservative minority, often voting together when the court splits 5-2 on hot-button policy issues, most recently on striking down attorney fee caps in workers' compensation cases.
Appellate judges qualify by showing they're an "elector and resident of the territorial jurisdiction of (their particular) court upon taking office," that they have been "a member of the Florida Bar for the preceding 10 years," and that they are not yet 70 years old, the mandatory retirement age, according to the Division.
Qualifying for state offices began noon Monday and will continue until noon Friday.
The state's appellate judges can serve virtually unlimited six-year terms, after appointment by the governor, until mandatory retirement at age 70.
They must, however, stand every six years for yes-or-no "merit retention votes." No judge has lost a merit retention election since the system began in the 1970s.
The measure does not apply to trial judges. They must stand for election every six years, though few sitting judges are challenged.
Republicans in the state House this past session tried moving a measure (HB 197) that would have imposed term limits of 12 years for appellate judges.
It failed, but leadership promised a similar bill would be back next year.
All three justices were appointed to the court by Gov. Charlie Crist: Labarga in January 2009, Canady in August 2008 and Polston in October 2008.