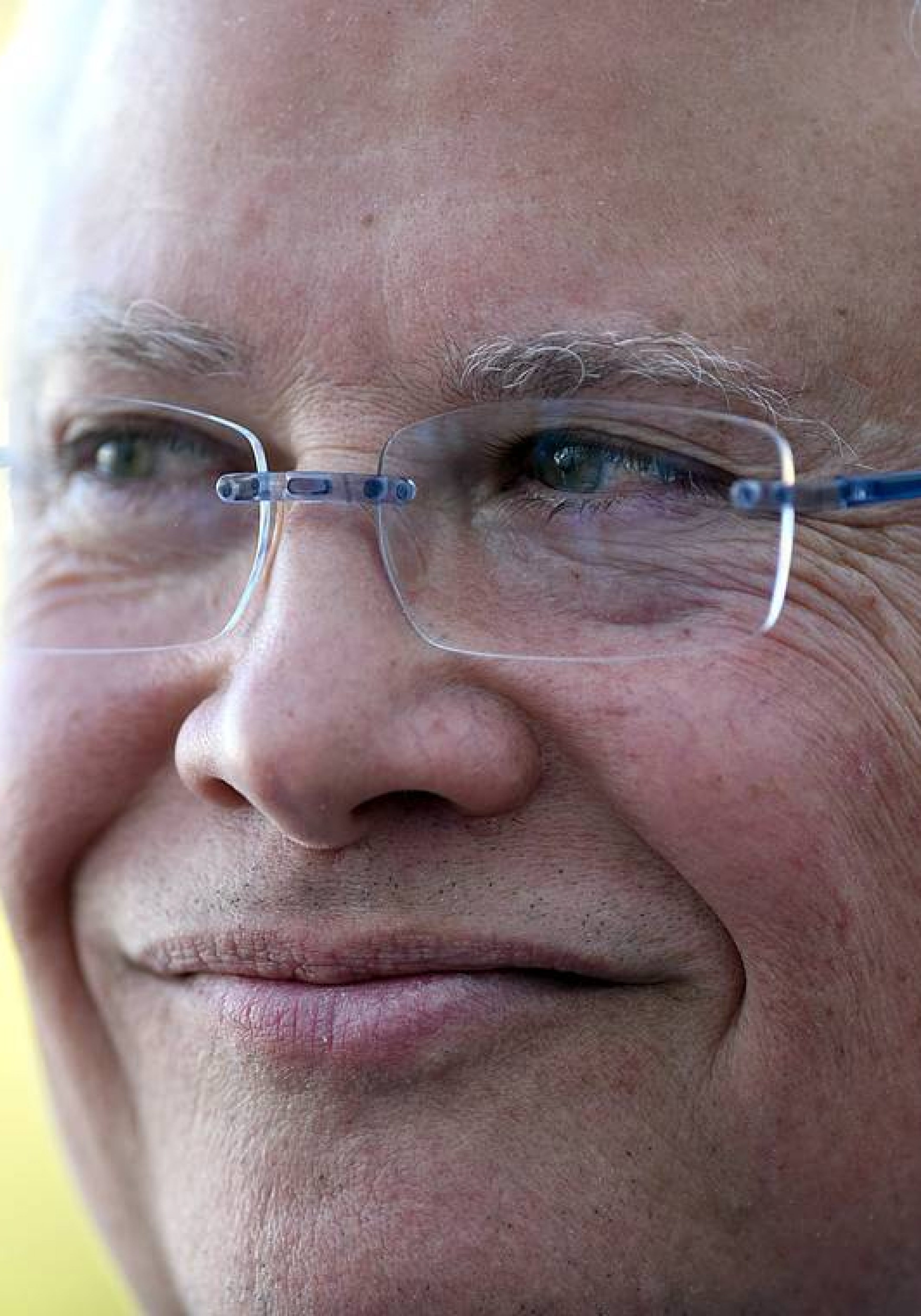 Republican candidates for Senate in Florida are warming to the policy positions of Donald Trump when it comes to "building the wall."
Manatee homebuilder Carlos Beruff is the latest, as evidenced by his recent interview with 880 The Biz in Miami.
Responding to questioning about the immigration problem from Latin America — which boiled down to "Are you in favor of a wall? Do you favor rounding them up?" — Beruff endorsed the concept of a wall on the Mexican border.
"As a business person," Beruff said, "I always deal with problems one step at a time."
Beruff added that it's a "waste of time to talk about reforming immigration until you close the southern border," a discussion that's "like re-arranging the deck chairs on the Titanic while the hole's still open."
Thus, closing the border is crucial by any means, "whether it's a wall or drones or a combination of technological things."
The important question, alas, is left unaddressed by Beruff's comments.
Will the Mexicans pay for it?
****
Beruff isn't the only GOP Senate candidate, or even the only one named Carlos, expressing enthusiasm for Trump's controversial position on a wall on the southern border.
Lt. Gov. Carlos Lopez-Cantera likewise offered qualified but undeniable support for the wall concept late in April.
When asked about the wall, Lopez-Cantera said it would be "part of the equation," combined with technology, the use of the E-Verify system, and other safeguards designed to keep illegal immigrants from getting a foothold.
A senior staffer with the Lopez-Cantera campaign said the candidate's support for the wall, in concert with other safeguards, was consistent with his previous position.
The daylight between the positions of the two Carloses on the wall seems to be that one prefers E-Verify as an enforcement measure and the other likes drones more.
CLC is more tepid in his support of Trump than Beruff. Lopez-Cantera didn't mention him by name earlier this week, saying only "we need a Republican President."
Beruff, unencumbered by historic fealty to the ashes of the Marco Rubio presidential campaign, had no problem endorsing Trump by name.
Expect GOP candidates to climb aboard the Trump Train in the coming days and weeks. The only difference is whether they'll get on nearer the locomotive or the caboose. The managing of the Wall meme by Beruff and Lopez-Cantera illuminates how each candidate negotiates the inevitable.