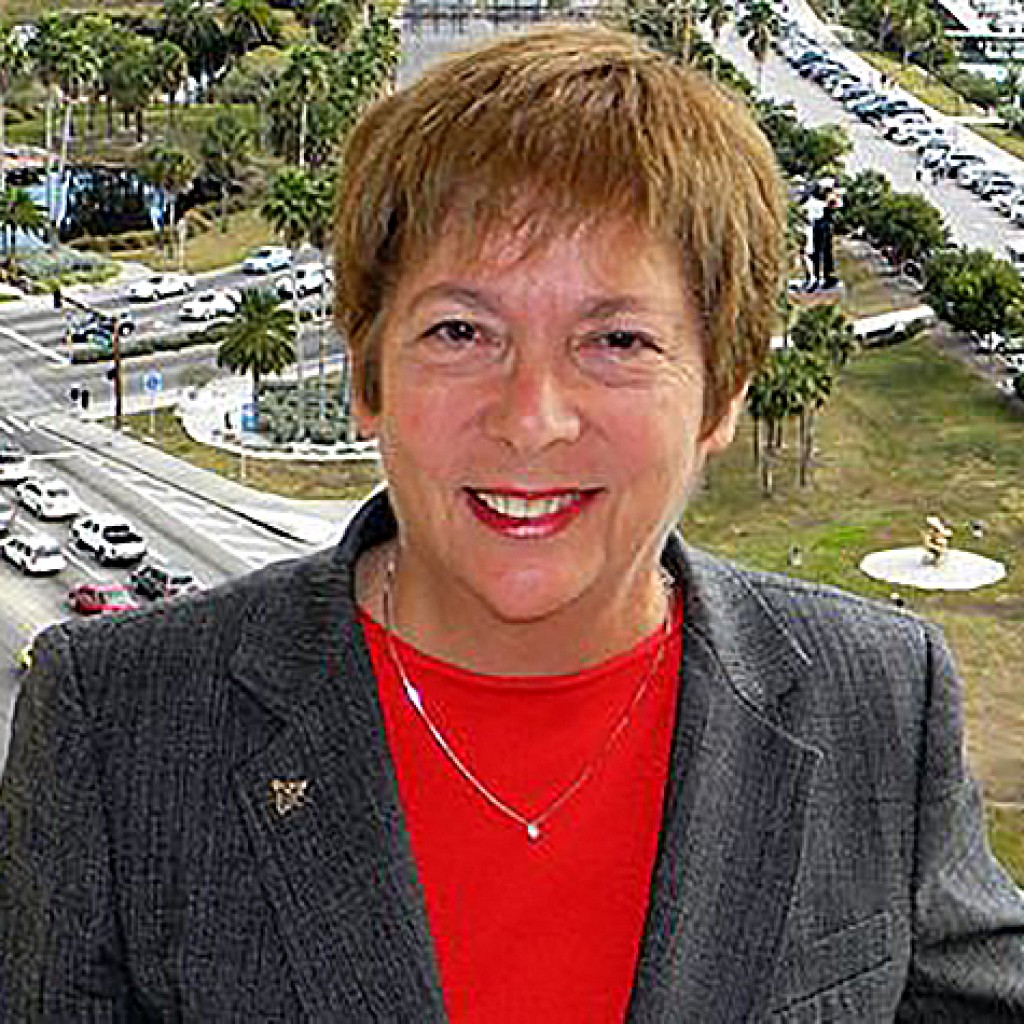 Senate District 23 Republican candidate Nora Patterson announced another 15 endorsements from current and former elected officials Thursday, giving her campaign 28 in all.
"These local officials have been trusted by local voters for years to keep local cities and counties operating in an efficient and responsive manner and I'm honored with their support," Patterson said in a statement.
Clearwater Republican Sen. Jack Latvala was among the new backers, alongside Bob Anderson, Gene Matthews and Paul Mercier who, like Patterson, are all former Sarasota County commissioners.
Patterson also picked up an endorsement from former state Sen. Lisa Carlton, who said Patterson "knows that government has to live within its means just like our families do, that's why she was known as a fiscal watchdog on the county commission."
"I've served in Tallahassee and I know that she has the experience and leadership skills to get things done for the betterment of our community and that's why I'm wholeheartedly supporting her."
Patterson is running a five-way GOP primary for the Senate seat held by Venice Republican Sen. Nancy Detert, who announced earlier this year that she would vacate the seat two years ahead of schedule.
At the end of March, Patterson was in third place in the campaign finance race, behind Sarasota Republican Rep. Greg Steube, who had about $214,000 on hand, and former Republican Rep. Doug Holder, who had about $136,000. Patterson, through the same date, had about $120,000 in the bank.
Also running are Republican Rep. Ray Pilon, who has $75,000 in his campaign account, and Rick Levine, who has about $1,500 on hand. Frank Cirillo, the lone Democrat in the race, had less than $1,000 in his account heading into April.
Patterson's full list of endorsements from elected officials:
Bob Anderson, former Sarasota County Commissioner *
Jim Blucher, former North Port Commissioner *
Lee Byron, former School Board member *
Mollie Cardamone, Former Sarasota Mayor and Commissioner
Lisa Carlton, Former State Senator
Richard Clapp, Former Sarasota City Commissioner *
Jack Duncan, Mayor of Town of Longboat Key *
Bill Furst, Sarasota County Property Appraiser
Terry Gans, Vice Mayor Town of Longboat Key *
Jane Goodwin, Sarasota County School Board member *
Fred Hammett, Former Venice City Councilman *
Senator Jack Latvala, Florida State Senator *
Cathy Layton, Former Charter Review Board member *
Gene Matthews, Former Sarasota County Commissioner *
John McKay, Former State Senator and former President of the Florida Senate
Lydia McIntyre, former School Board member *
Paul Mercier, Former Sarasota County Commissioner *
Frank Moore, Former Sarasota County Charter Review Board member *
Jacqueline Moore, Mayor of North Port
Earl Moreland, Former State Attorney and Osprey Resident
Lou Ann Palmer, Former Sarasota Mayor and Commissioner
Irwin Pastor, Town of Longboat Key Commissioner
Tony Sawyer, Vice Chairman of Sarasota County Charter Review Board
Fred Soto, Former Sarasota Mayor and Commissioner
Shannon Staub, Former Sarasota County Commissioner
Fred Tower, Former North Port Commissioner *
Terry Turner, Former Sarasota City Commissioner
Caroline Zucker, Sarasota County School Board Member
* New endorsements