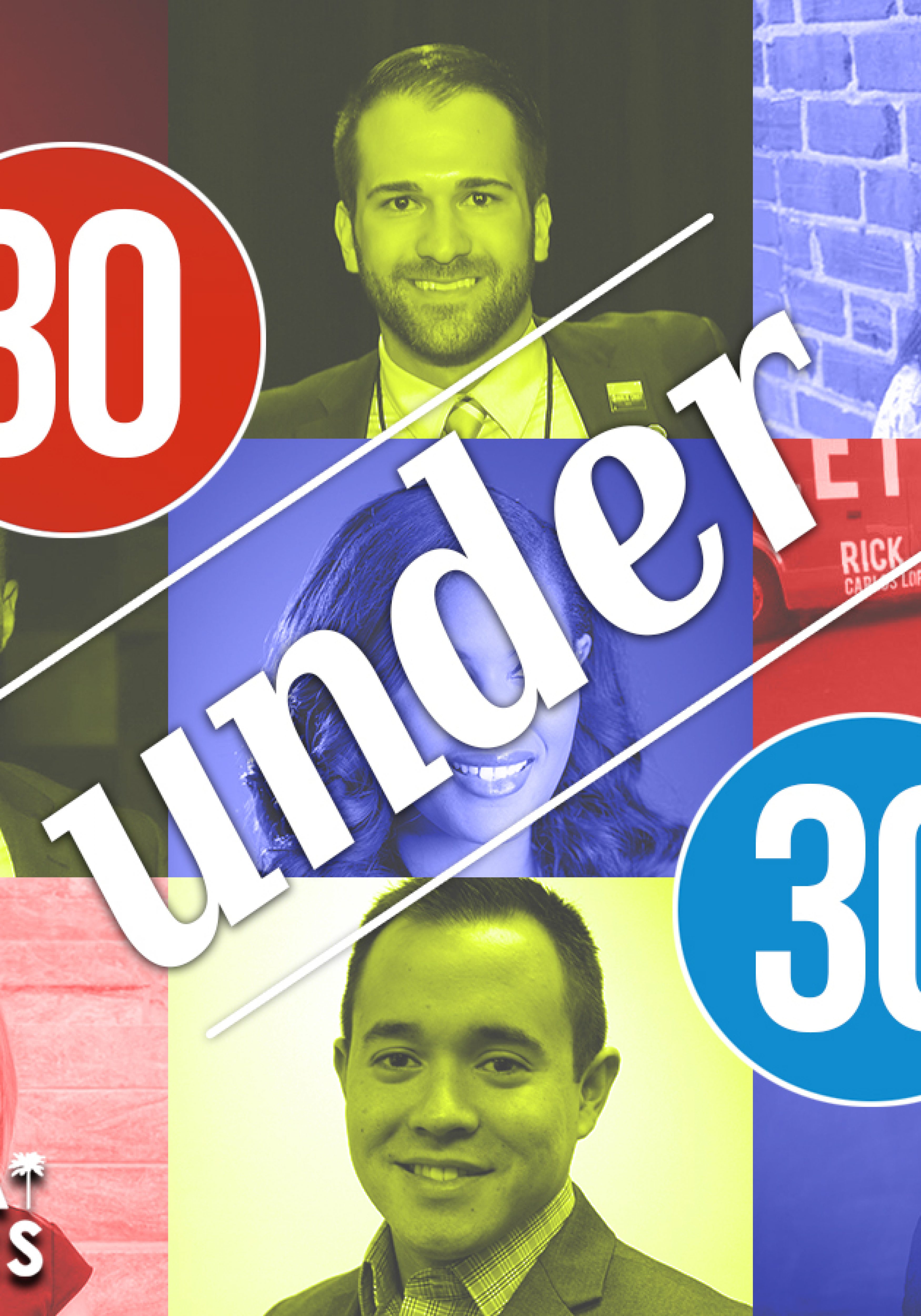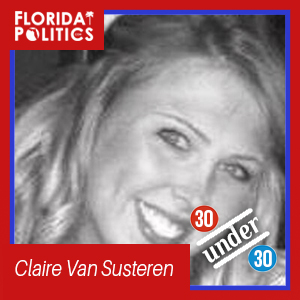 Claire VanSusteren is the story of the intern 'done good.'
After interning for Sachs Media Group while a student at Florida State, she was hired by the Tallahassee media firm right after she graduated college. From the start of her time at the firm, she worked with the ground Lauren's Kids, which advocates for awareness of childhood sexual abuse.
She parlayed that into a full-time job with the foundation where she's done everything from organizing its annual statewide walk to coordinating media interviews with national news outlets to organizing events with sports brands such as the Miami Heat and New York Yankees.
Here's VanSusteren in her own words.
I am (age) … 26.
I live in … South Florida — live in Ft. Lauderdale, work in Aventura.
I got into politics because … since I can remember, I've wanted to make a difference in my community and the world — especially for women, children and those without resources — and initially thought the way to do that was through direct service, nonprofit work. During my sophomore year of high school, I read Hillary Clinton's book, "Living History," and realized positive, sustainable change can be achieved on a large-scale through systemic policy change … and I've never looked back, and have continued to be inspired by smart, passionate, driven women like Hillary Clinton, Wendy Davis, Debbie Wasserman Schultz, Kirsten Gillibrand and many others. Through my work with the Lauren's Kids Foundation and volunteering on Lauren Book's newly launched campaign for State Senate, I've been able to see firsthand how legislative advocacy can and does allow for real change to be made.
One principle I always put above politics is … truth.
Person or people who gave me my first shot … First, Ron Sachs (& Michelle Ubben!), who allowed me to put my passion for political advocacy, education, and service to work for amazing, change-making clients in the education and health spheres. Lauren and Ron Book, who have taught me so much about effective advocacy, the legislative process and that anything is possible.
I've already worked for/on (campaign, issues, etc.) … volunteered for Planned Parenthood and advocated on behalf of women's health issues in North Central Florida; Interned for Rep. Wasserman Schultz on Capitol Hill and helped with the annual Congressional Women's Softball Game; Interned and worked at Sachs Media Group with health and education-focused clients, including Lauren's Kids and Florida Healthy Kids — working on issue advocacy and public awareness — as well as the Half-Penny Sales Tax and other public affairs campaigns; Communications Director at Lauren's Kids, where we work to create legislative change to protect children and communities from sexual abuse and support survivors as they work to heal; Volunteer with Lauren Book for State Senate campaign — this girl is a strong voice for good, and a force to be reckoned with … watch out, Florida!
When I begin a project or first work on a campaign, I look for … what's real. I don't just want to work in this space; I want to work on behalf of issues and people I feel strongly and passionately about. And I want those people or organizations to have a tangible plan for change. I don't just want rhetoric; I want to see results. I've been blessed to have these people as my mentors … Lauren Book, Ron Book, Ron Sachs, Michelle Ubben, Alia Faraj — I aspire to be the Dem version of what Alia has been for the R's!, Ryan Banfill, Kelly Malette, Rana Brown and many, many more.
The people I most admire in politics are … anyone who knows me knows I am a die-hard Hillary girl. From her strong history of advocating for women and girls, and low-income families, through her work at the Children's Defense Fund, to her policy and advocacy work as first lady, Congress, Secretary of State and future POTUS, she has been a tireless crusader for issues I care about and has paved the way for women in American politics. And admiring Hillary means I admire her whole team … nothing in this realm is a one-person show — from the comes team to the advance staff to policy advisers, fundraisers, schedulers and everyone in between. "It takes a village!"
One lesson I've already learned is … work hard — anything is possible (though sometimes, not everything is possible, all at once).
If I wasn't working in politics, I'd be … the director of a Girl Scout Camp.
In 10 years, you'll read about me … I guess we'll have to wait and see! Hopefully, I'll be included as someone else's "mentor," as I was asked about above, on a list like this. I aspire to make it to the top and send the elevator back down.