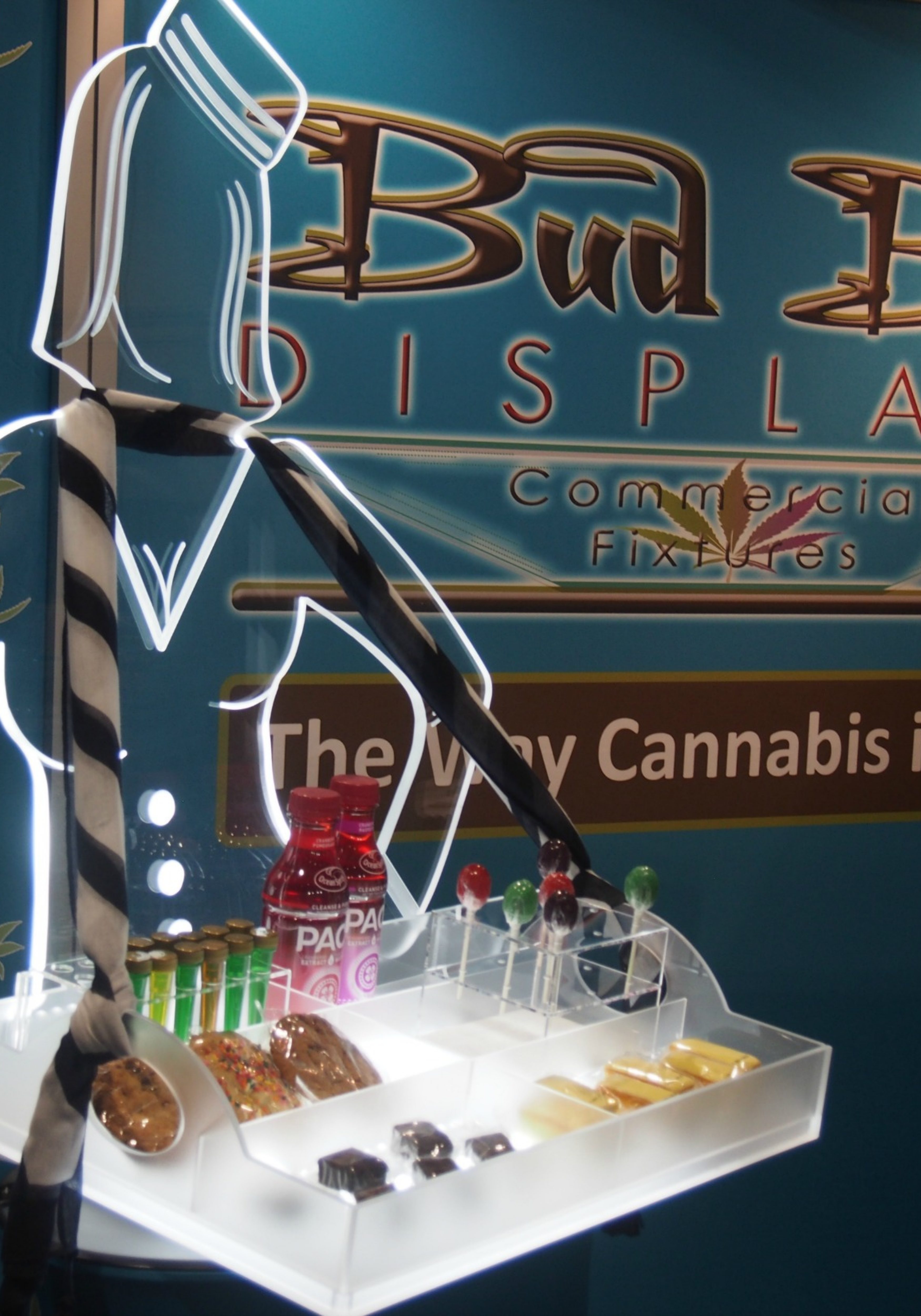 The Marijuana Business Conference & Expo in Orlando is more about business than pot.
It's where high-tech engineering for climate control gets introduced to cannabis growers.
It's where boutique banking and financial service operations troll for cannabis cash.
It's where packaging and marketing experts track down cannabis products in need of packaging.
At the sixth Marijuana Business Conference, the first in Florida, the announced attendance of 3,000 and 200 exhibitors is where the nation's rapidly growing marijuana industry gets treated like a grown-up business.
But it's not for Florida, where only a very limited and so far inactive medical marijuana industry has been approved. Not yet at least.
John Morgan, of course, wants to change that, and while he brought his pitch for medical marijuana for Florida (and an overt request for campaign donations,) he also brought his stories, familiar in Florida, of his brother, father and others he knows or met who turned to it and found relief.
Morgan, the Orlando lawyer who leads the United For Care Amendment 2 medical marijuana campaign, sought to turn the business meeting into a holy cause. And his 50-minute speech ended with a standing ovation at Orlando's Gaylord Palms Convention Center.
"I don't need to see FDA approval. I don't need to hear about Israel. I know. I know what I know," Morgan said.
"I'm not a scientist. I don't have a f**king clue how it works. I don't' know how aloe works. I don't know how water works. I just know that it works," Morgan added.
If his Amendment 2 initiative is approved by voters this time on the November 2016 statewide ballot – his first attempt in 2014 was close, but no doobie – Florida would join the 24 other states and Washington D.C. that so far have approved broad legalization of medical marijuana and opened the doors to the hundreds of businesses that sent representatives to the Expo this week.
Morgan said he believes the nation and Florida are reaching the "tipping point" of public support for medical marijuana at which approval becomes inevitable, and there would be no going back. He compared it to the swiftness that led gay rights efforts to the universal legalization of gay marriage.
And starting with that reason, and citing others including the presidential election and apparent lower profile of opponents, he predicted passage this fall. But he also cautioned against defeat and said United For Care could lose if the opposition raises more money, as leading opponent Mel Sembler of St. Petersburg has vowed.
"We need money," he told the gathering of about 1,000 people.
"Yeah," he acknowledged later, "it was a plea for money."
And he unloaded again on Sembler, as he had done two weeks ago when Sembler announced he would raise $10 million to defeat Amendment 2, but did not make any big contributions himself.
"He's now become this tiny little man, this angry little man, asking for money," Morgan said.
He also said he believes that the legal marijuana industry, including both medical marijuana and legalized recreational marijuana approved in states such as Colorado and Washington, will be a huge new jobs sector, in part because it is labor intensive.
"This is going to happen. I see a lot of young folks, 20, 30, 40; this is going to be your business. This is going to be your industry," Morgan said. "So it's a business you need to stay in."