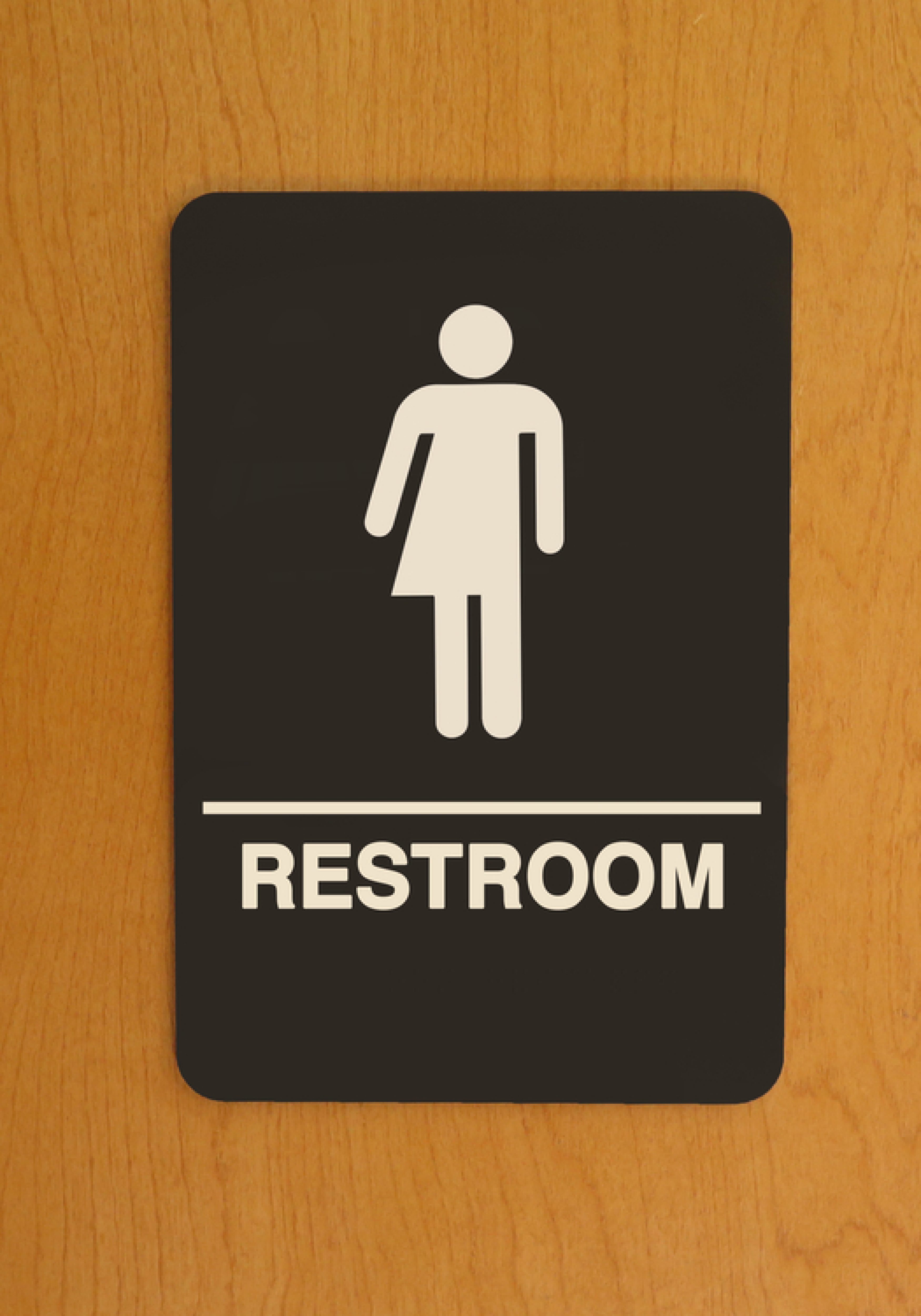 You can't put a price on the value of earned media. And in Northeast Florida, there is no surer way to score earned media than by taking aim at school bathroom policies, as 4th circuit state attorney candidate Wes White and Clay County superintendent of schools Charles Van Zant can tell you.
On Tuesday, White filed a suit on behalf of a client who has four children in Duval County schools.
The plaintiff "seeks declaratory and injunctive relief against Defendants for adopting and establishing a policy of allowing students an unfettered right to use the bathroom or changing facility of their choice based on 'gender identity,' [which] denies her children a safe and supportive environment."
The plaintiff also contends that the policy could impact her children, resulting "in significant emotional turmoil, psychological damage, confusion relating to their own sexual identification," and could "ultimately distract from or destroy their educational environment."
White's filing cites a joint letter from the Department of Justice and the Department of Education, issued last week, "that issued a non-binding directive to public schools that they must allow transgender students to use the bathroom and locker room corresponding with their gender identity."
White filed his suit Tuesday afternoon, and the article about it on FloridaPolitics.com became very popular very quickly, with reaction both positive and negative.
Duval County School Board candidate Nick Harding had the most interesting response, in which he called for the removal of Duval County School Superintendent Nikolai Vitti.
"The fact that Vitti is being a cuck and allowing this abominable policy to take hold in Duval county could be an indication that we may need to begin searching for a superintendent who won't enable cultural and ethical degeneracy," Harding wrote, before vowing to "stand firm against the radical left wing agenda."
Harding, despite his colorful rhetoric, is struggling to find traction in his race for elected office. He has under $27 on hand in his campaign account.
But White, who has $332 in his own campaign account, likewise has faced challenges in a race against the moneyed incumbent, Angela Corey, and the highly-touted challenger, Melissa Nelson.
White won't be in a position for a big ad buy before the August election. And in taking this case, he has alienated some who were, presumably, favorably disposed to him, such as loyal Democrat and LGBT activist Jimmy Midyette – who is restricted, along with all other non-Republicans, from voting in the state attorney race.
"In the heat of a campaign," Midyette observed, "there can be only one reason he opted to file this case: to use LGBT children as a stepping-stone to political power."
Whether one agrees with White or not, one must credit him with winning the news cycle, at least for a day, in a race for state attorney against two opponents with deep pockets.
Just over the county line, in Clay, school bathrooms are a hot topic as well, and Charlie Van Zant, superintendent of schools, has a take.
"This directive from the Obama administration does not carry the force of law, and you can be assured that we will not allow this intrusion by the federal government into your child's school life," Van Zant said in a YouTube video.
Van Zant is winning the fundraising race, and in case anyone in Clay County didn't know who he was, they do now, courtesy of Jacksonville media trumpeting his anti-Obama statement.
And sure, one of Van Zant's opponents is taking issue with the incumbent using "using county resources for his own gain" by sending personal campaign messages through the district's ParentLink notification and alert system.
But compared to taking a position requiring birth gender as the determinant of which bathroom one can use, that's a dull story.
Playing to social conservatives is how you win in places like Clay County if you're someone like Van Zant, who many locals believe is driven by sincere religious faith.
It's also how you compete in Republican primaries in Duval County. By filing the suit against the Duval County school district, White has gotten to the right of everyone else in the race, getting traction, however momentarily, as more than just the foil to Angela Corey. That role didn't exactly bring in the campaign donations. Will this one, which got national coverage, change the tide?
Update: Joining White and Van Zant is United States House of Representatives candidate Hans Tanzler, who issued a statement Wednesday:
President Obama's bathroom policy is offensive to common sense and dangerous in application and should not stand. It presents us with some of the clearest evidence yet that his administration is a meddlesome bully intent on destroying our constitutional order and defying common sense. I urge our local school districts to do what's best for our young people and resist this federal demand. The idea that the tentacles of unelected bureaucrats in Washington, D.C. can reach into every bathroom stall and locker room in every public school in the nation rides roughshod over the Constitution. It also undermines parents' confidence that their children will be safe and well cared for at school and calls into question the soundness of a curriculum taught in an environment where emotions eclipse facts.

As a member of Congress, I will push back against the style and substance of federal power grabs like this. I will fight for our moral values and to preserve the principle of states' rights guaranteed in the Tenth Amendment.
Others, no doubt, will follow.