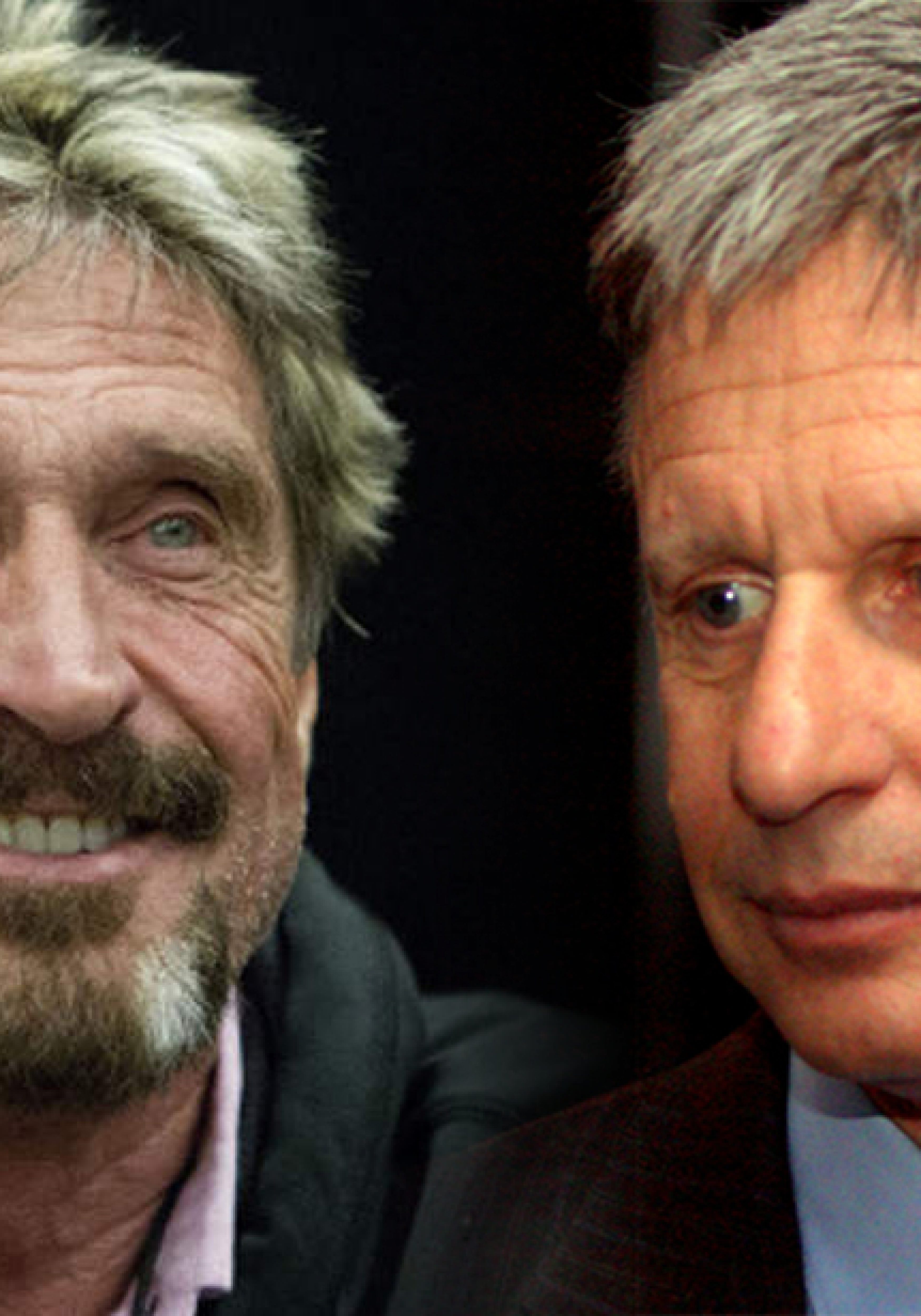 With all the talk that the nation needs a third choice for president, software tycoon John McAfee and former New Mexico Gov. Gary Johnson could be forgiven for jumping up and down shouting, "Here I am!"
McAfee, Johnson and 16 other Libertarian candidates for president will be in Orlando May 27-30 for the Libertarian Party National Convention, where the nation's third-biggest political party will set its platform and pick its presidential and vice presidential candidates.
The convention will be at the Rosen Centre.
While 18 Libertarians have formally filed to run for president, only a half-dozen or so are likely to get serious consideration at the convention, including McAfee, founder of the software company that bears his name; and Johnson, a two-term New Mexico governor who made a brief and unspectacular run for president as a Libertarian in 2012.
The other high-profile presidential candidates likely are to include Marc Feldman of Ohio, Kevin McCormick of Arizona, Darryl Perry of New Hampshire and Austin Petersen of Missouri, all regulars on the Libertarian campaign trail and at the party's state conventions.
Libertarian convention rules will have candidates nominated on May 28, and those who collect the most tokens of support from the 1,000 or so delegates will participate in a debate that night. The next day the delegates will formally vote.
The Libertarians also will be voting for a vice presidential candidate. For that, former Massachusetts Gov. William Weld, a former Republican, announced two weeks ago that he joined the Libertarian Party so he might run for vice president. Other candidates likely will emerge, with a vice presidential debate set for May 27, and the vote for May 29.
As for that interest in a third party, Libertarian spokeswoman Carla Howell said the party has seen a 30 percent increase in membership just in the past two months, as Donald Trump and Hillary Clinton became the apparent nominees for the Republicans and Democrats.