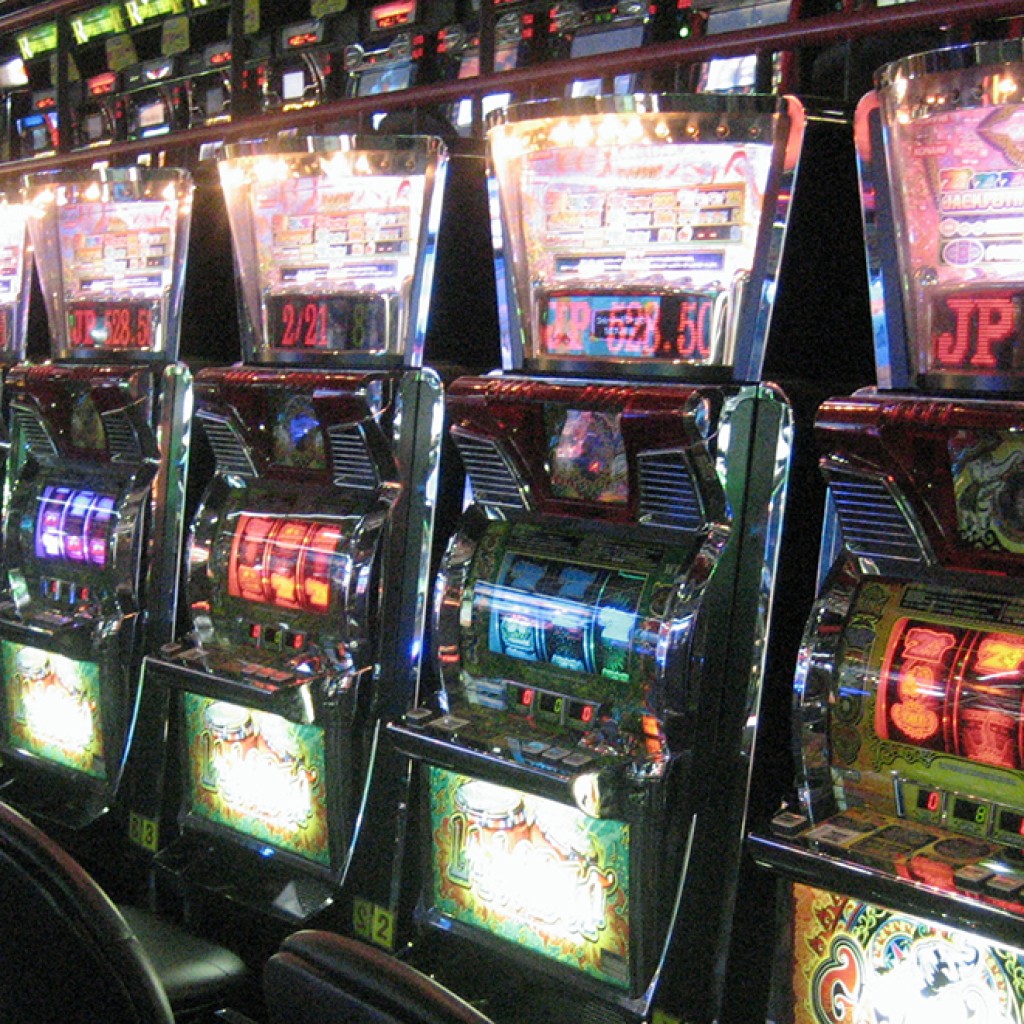 When FloridaPolitics.com asked Jacksonville City Councilman Aaron Bowman why he introduced a bill to bring slots to Jacksonville via the politically connected bestbet, Bowman's answer was pragmatic.
"It's about jobs" and the city's "financial well being," Bowman said, noting that jobs are created on both the operations side and the maintenance side for the machines.
The city will get a percentage of the gross, Bowman said, and the activity is consistent with lottery, pari-mutuel, and poker games already available in Jacksonville.
"It's fair to let voters take a look at it," Bowman said, citing the "opportunity for tourism" for slot enthusiasts to visit the "very upscale facility" bestbet operates in the Arlington area.
****
How big are the numbers? Really big.
What could the impact of slots at bestbet be?
Quite significant, claims a study from the Innovation Group of New Orleans.
The projection is for 1,500 direct jobs and 1,300 indirect jobs, adding 2,800 jobs to an area of town left in the lurch in recent decades.
Revenue for the city and state likewise is expected to be strong.
Based on 1.5 percent of gross revenue, the city can anticipate $5.7 million a year in taxes.
As well, the state can expect $128 million in taxes.
Bill sponsor Aaron Bowman said that news was "pretty exciting" and the slots "may give that area a lift."
Council would need to pass the bill authorizing a November referendum, but with those projections of jobs and numbers, arguments of morality will be secondary to arguments of economic utility.
****
When asked if Ali Korman Shelton, a senior staffer in the Lenny Curry administration, had pushed for it, Bowman was quick to say no.
"She had no idea I was going to do it," Bowman said, adding that "up here on the fourth floor [of City Hall], we know what ethics are."
The Regency location was necessary, said Bowman, because it's the only approved pari-mutuel facility in town.
Bowman also doesn't worry about the potential impact on the pension tax referendum.
The measures are almost three months apart, for one thing. Bowman delayed filing the bill for over a month, so that the two referendums were not on the same ballot.
"The voters have the final say on it, and over the next few months, there will be efforts on both sides to educate."
Indeed, there is another side.
****
Bowman was targeted in a group email from anti-Human Rights Ordinance pastor Gene Youngblood, who sees Bowman's bill as further evidence of the former Mayport commanding officer's licentiousness.
"I am alarmed that councilman Aaron Bowman has once again shown his total disregard for the safety and security of the citizens of Jacksonville. The introduction of the slots bill (if passed) will further erode the climate of safety and security for our families in Jacksonville. In EVERY city or community where gambling activities are legal (it) will erode the family, destroy the financial stability and moral fiber of the family," Youngblood writes.
Youngblood adds, "it should not surprise any of us that council Bowman has introduced this proposed ordinance, since he (Bowman) was a bleeding heart advocate for the sodomite bill that Tommy Hazouri tried to force upon the moral, ethical citizens of our great city."
"I laughed about Youngblood's email," Bowman said.
Bowman defeated James Nealis, a Christian conservative, last March and it seems likely Nealis could run again. To which Bowman said, "if he thinks he can overcome a 63-37 defeat, he's welcome to try again."
****
Veteran at-large councilman John Crescimbeni represents Arlington, and did receive a donation from bestbet ahead of the election in 2015.
While the timing of this legislation strikes him as curious, he hasn't given this much thought yet.
The time between now and when it comes up for a vote will be educational for him and other council members.
****
The mayor's office, meanwhile, offered the following statement: "City Council members have the authority to propose legislation. The mayor, as the process requires, will examine and review all legislation approved by Council."
The Office of General Counsel, we were advised, has determined Ali Korman Shelton has no conflict of interest relative to pending legislation, as she is not voting on it.
Korman Shelton, Jacksonville's director of intergovernmental affairs, has family connections to bestbet. Her husband is president of the company and her father is its CEO.
Despite over half of the Jacksonville City Council having gotten money from bestbet, the OGC likewise asserts that there is no conflict of interest.
It will be interesting to see how committee discussion proceeds. At least one former candidate for city council asserts that bestbet has wanted slots since the 2015 campaign, and that it was conveyed to that candidate.
Will such candor be offered on the public record?