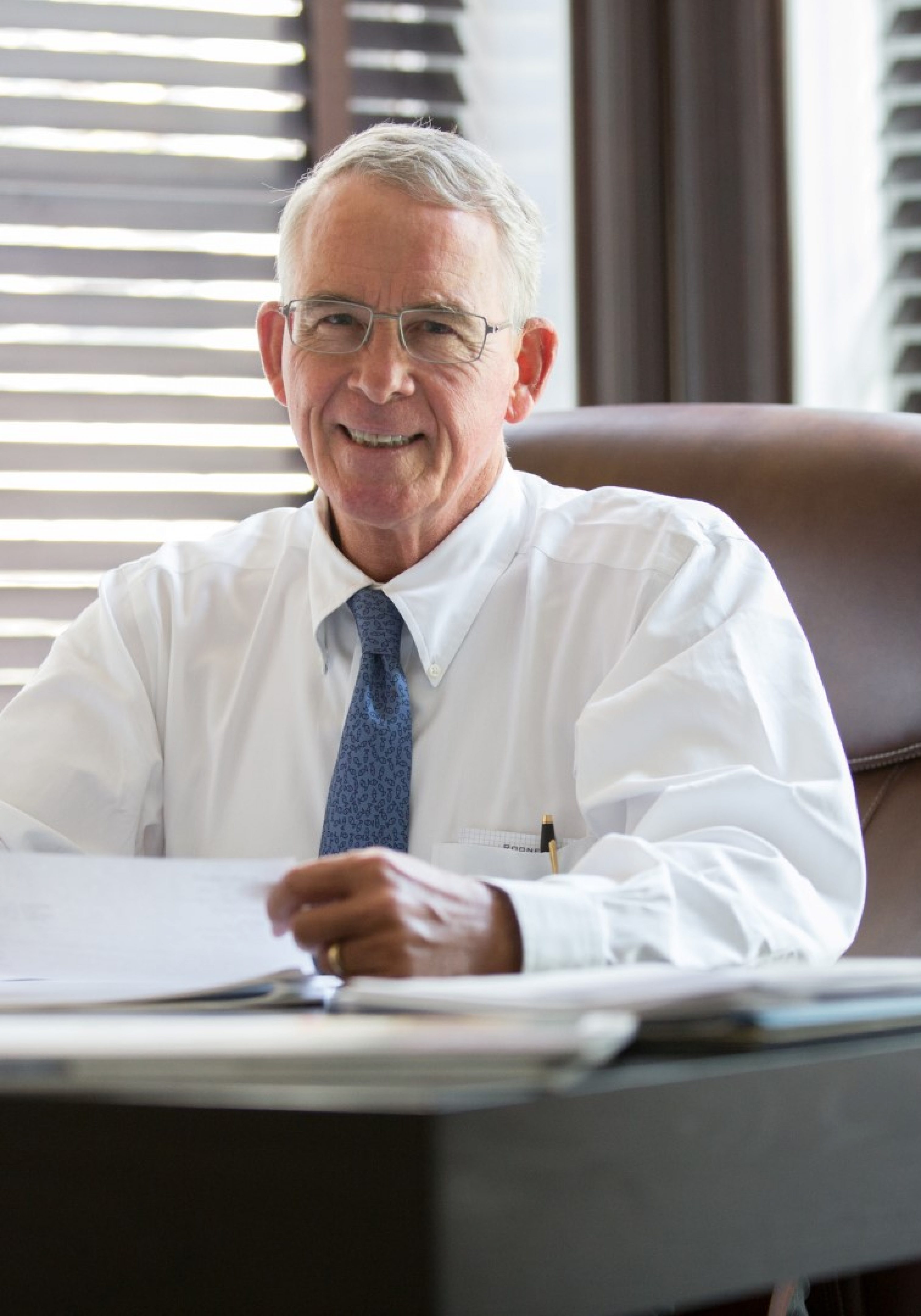 Francis Rooney is in.
Rooney, the former ambassador to the Holy See and a longtime Republican fundraiser, announced Monday he plans to run for the Congress. The Naples Republican's announcement will likely clear the field, with several Southwest Floridians saying they were no longer considering a bid.
"I have given much thought to public service and how I could help others by making use of my successful record in business, my lifelong commitment to conservative values and my deep involvement in community causes," said Rooney. "Washington is broken, and I have the skills and experience needed to challenge the status quo, bring people together and get things done."
A top Republican fundraiser, Rooney has spent decades behind the scenes helping candidates at all levels. He briefly considered a U.S. Senate bid, but ultimately decided against the run saying the political environment wasn't right for him to jump into that race.
On Monday, Rooney said he thinks the country needs "more business people that have worked" to grow the economy and jobs in Congress.
"We need more outsiders and people who come from business to do it," he said.
Rooney's construction company, Manhattan Construction, has been involved in dozens of well-known projects over the years, including the George W. Bush Presidential Center, AT&T Stadium (home of the Dallas Cowboys), Hard Rock Café Tampa and the World of Coca-Cola in Atlanta.
While this run marks Rooney's foray into running for office, he is no stranger to politics. He is a longtime supporter of the Bush family, helping President George H.W. Bush and President George W. Bush get elected. In 2005, President George W. Bush appointed Rooney to serve as the ambassador to the Vatican. He served in that role until 2008.
He was also an early supporter of former Gov. Jeb Bush's presidential bid, serving on the campaign's Florida executive finance council. He was also co-chairman of Catholics for Jeb Bush, and a member of the campaign's Religious Liberty Advisor Committee.
Much like Clawson, Rooney can pour millions of his own money into the race. Clawson spent $4 million out of pocket on the 2014 special election. While Rooney said he has been in touch with several supporters who plan to donate and help his campaign, he also can put in a significant amount of his own wealth.
Clawson announced last week that he wasn't running for re-election, saying he wanted to spend more time at home with his family and his ailing father.
"In the big picture of life, you know the chance of being here full-time next year with my dad on his final walk, and also having made the commitment not to be a career politician, it felt right in both aspects," he said in an interview Sunday afternoon.
Clawson was first elected in a 2014 special election to replace Rep. Trey Radel, a Fort Myers Republican who resigned in January 2014 following a drug scandal. He handily won re-election in November 2014, and many expected him to run for a second full term this year. His decision to step down left Republicans scrambling to decide whether to run.
 Chauncey Goss, a Sanibel Island Republican and the son of former CIA Director Porter Goss, announced Thursday he planned to run for the seat. Goss came in second in the 2012 Congressional District 19 race.
While several well-known Republicans, including Sen. Lizbeth Benacquisto, had already said they wouldn't run for office, Rooney's announcement led to a flurry of would-be candidates announcing they wouldn't run for office.
Former state Rep. Tom Grady had contemplated a run, but said Monday he plans to support Rooney in his bid. Grady said he believes "a vote for Rooney is a vote for jobs, education and safety, including, of course, clean water – a huge piece of our economic pie."
"We cannot afford electing an incumbent politician or bureaucrat.  The stakes are simply too high," he said in a statement. "That is why I am supporting Francis Rooney, a successful businessman who, like Curt, has never held elected office and is willing to sacrifice his own interests for those of Southwest Florida."
Naples City Councilman Sam Saad also said he wasn't running and would support Rooney.
"His combination of business acumen and foreign-policy experience are exactly what United States Congress needs," he said.
Rep. Dane Eagle, a Cape Coral Republican, also said he wasn't planning to run. Eagle has already filed to run for re-election in the Florida House, and on Monday announced he had received the necessary signatures to get on the ballot.
"While we'll be choosing our 4th congressman in 4 years, I'm happy to reassure the voters of District 77 I'll be on their ballot in November and would be truly honored to serve them again in the Florida House," he said in a statement.
There are still a few candidates considering. Rep. Matt Caldwell said he planned to make a decision by Wednesday about whether he'll throw his hat in the race. Caldwell said he intended to meet with Rooney this week to learn more about him and his views.
The district, which includes coastal Collier County and most of Lee County, is a Republican stronghold, and the race will likely be decided in the Aug. 30 primary.
"This is a sprint," said Rooney. "It's like organizing a construction project. I've got to get some people in place, but I have a lot of people helping."
___
Peter Schorsch contributed to this report.