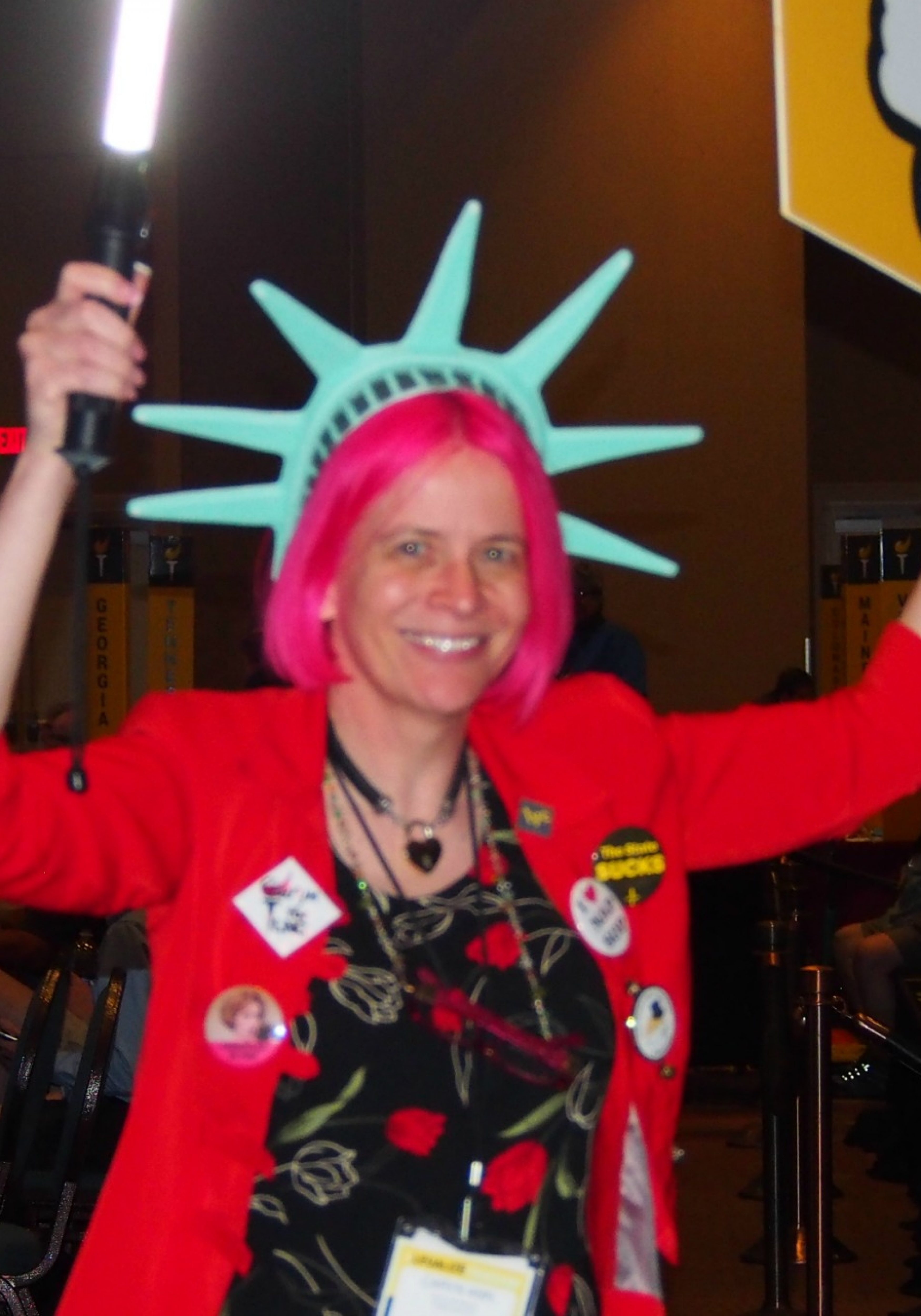 While Republicans and Democrats debate who has the broader feel for freedom, the Libertarian Party National Convention came to Orlando to debate the finer points, like how much liberty children ought to have.
On Friday the Libertarian Party nailed down some of its 2016 platform that include broad strokes that most Republicans would reject, such as supporting a woman's right to choose abortion; those that most Democrats would reject, such as opposing mandatory government union membership; and those that both major parties likely would reject, such as phasing out Social Security in favor of personal responsibility for retirement.
The 695 Libertarian delegates and 53 alternates in attendance Friday did so sometimes with fervent debate, but usually that debate involved refining language to try to fight the image some hold that Libertarians think that almost anything goes in the name of freedom.
The first full day of the party's three-day national convention was colorful and tedious as the party strove for ways to make itself more relevant in an election year that could bring it attention, while refusing to give up any of its diehard mix of social and economic liberties.
Friday night the party's vice presidential candidates are to debate. The presidential candidates will debate Saturday night, and the party will pick its national ticket Sunday.
One of the fiercest possible debates, over abortion, was settled once but faced another debate, which was pushed to Saturday. A proposal brought from the floor would have deleted language supporting a woman's right to choose, but was resoundingly defeated. However, a second proposal, to revise the party's language, was among proposals made by the party's platform review committee, and that proposal was pushed to Saturday.
At times, the platform debate got hot over topics that Democrats and Republicans might not even consider. At one point Libertarians debated for 20 minutes over whether to clarify its position on children's rights. The party's platform committee recommended language that declared people "do not begin life as fully autonomous beings capable of making rational decisions."
Those in favor wanted it clear that the party did not support parental abuse or neglect of children, but others argued the party should not adopt any language that suggests a distinction between the rights of children and adults. The proposal failed.
At another point the debate heated up over whether to include language opposing using the military to secure oil. There was little disagreement among debating delegates that the United States does so, and they opposed it, but there was concern that issue was already implied by other language.