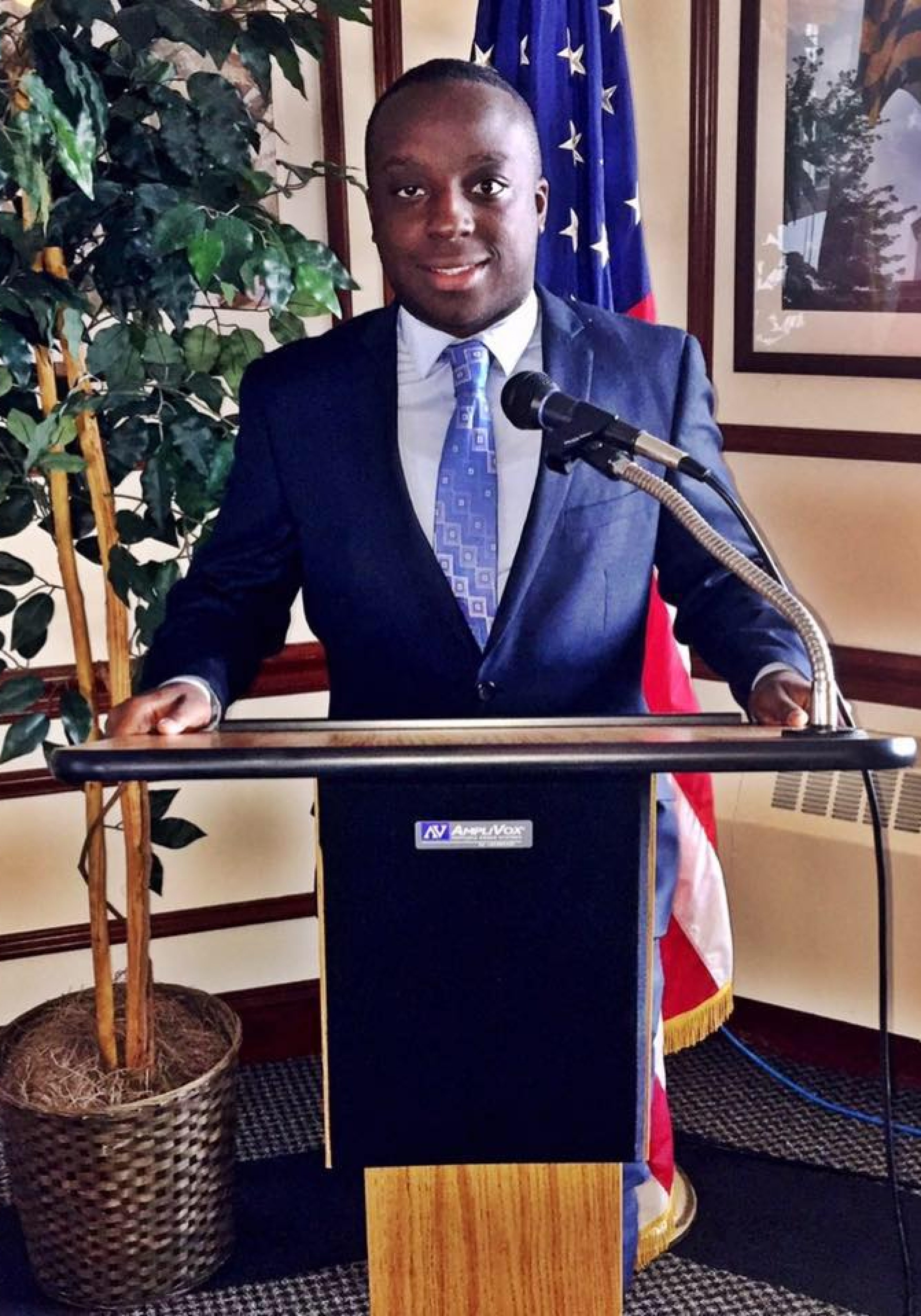 Questions have emerged about Siottis Jackson, one of the campaign workers for U.S. Rep. Corrine Brown.
Jackson has a troubled legal history with felony convictions related to financial transactions in 2011 while working at Ribault High School and in 2015 while working for a Clay County Realtor.
Jackson says these are examples of "unfortunate lessons learned regarding doing business with others" and of issues he has "overcome."
However, such a fast-and-loose operation seems to be a common thread of those in Brown's orbit.
Jackson, as is the case with more than one Brown operative, has a peripheral connection to money laundering charges related to the One Door for Education "charity."
As has been reported previously, an investigation of One Door is happening within the federal court system, with sentencing of the charity's CEO, Carla Wiley, delayed until December, as Wiley continues to provide prosecutors with information related to the complex workings of the fraudulent nonprofit.
****
The first of two felonies related to fiscal mismanagement was five years ago, when Jackson worked at one of Jacksonville's public high schools.
In 2011, it was judged that Jackson schemed to defraud $6,066.80 as activities director at Ribault High School during the 2009-2010 school year, through a variety of schemes designed to line Jackson's pockets at the expense of students and school internal accounts.
Jackson had reported three receipt books entrusted to him during that school year stolen in August, after demands from Ribault administration to surrender them earlier in 2010 fell on deaf ears.
The police report tells a depressing story about a pattern of misallocation. Jackson collected money during the course of several school events spanning that entire school year, but turned in a fraction of the funds he had collected.
Meanwhile, Jackson offered this response in a written statement.
"In 2011, I embarked on a position where it lacked training, no check points through the year, and toward the end a failed audit lead [sic] to misappropriation of funds. I learned that my passion was for the kids but I need to ensure I have adequate amount of training before accepting positions."
Jackson had collected money from basketball players for new shoes in the fall. Out of the $1,431 collected, Jackson collected $525 from seven players. Money was moved from another account to pay for the shoes.
Jackson then spent $1,326 on 200 T-shirts for the Raines/Ribault football game. The shirts were to be sold for a total of $2,000.
No money was turned in.
Then, Jackson chartered a 55-seat bus at $1,000 for a February 2010 basketball game. The bus was full; some paid $10, some paid $20 for the ride to and from Tallahassee.
Again, there were issues with collection: $65 was turned into the bookkeeper.
Undeterred, Jackson then ordered $585 worth of candy bars to fund a school pageant. The bars were to be sold at $1 per unit, bringing in $1,000.
However, the numbers didn't work out. Candy bar sales totaling $350 were properly receipted. $650 was not accounted for.
Money was moved from other accounts to defray the difference.
Then, Jackson coordinated a sale of advance tickets to the pageant; these were supposed to be $5 each.
Jackson encouraged pageant participants to ask for $10 per ticket.
There was $1,735 grossed; however, $2,375 should have been, given the overpricing of the advance tickets.
He also, during the course of the school year, co-opted $70 out of a parking decal fund he administered.
He was ordered to pay restitution of the $6,000 he appropriated, and he complied, in accordance with his probation.
****
After leaving Ribault, Jackson got a job with Cool Realty in Clay County, where he had taken two checks from the owner, David Cool.
Cool claimed Jackson took two checks from his business and filled them out to his mother, Sentoria, depositing them at two different VyStar locations.
Jackson, meanwhile, frames this as a different matter, one of a partnership going south.
"In 2015, I had [a] joint partnership with a Real Estate company that ended badly. I settled with the owner because it was my fault for following his leads. I learned a valuable lesson about doing business with those who have major issues."
For this felony, Jackson got probation for a second time, and was ordered to perform restitution of $900, the disputed amount.
He complied.
****
This "two-check" pattern is interesting because it mirrors transactions made earlier this year, when Mincy Pollock, another consultant of Rep. Brown, gave Jackson two checks from his business totaling over $10,000, for what the checks term "consulting."
However, Jackson says these were different matters, and that the two checks from Pollock were cashed roughly two weeks apart.
Notable: in 2015, Pollock and Jackson attended the Congressional Black Caucus Boot Camp at the behest of Brown along with Bradford Hall, who is running for school board in Duval County.
****
Jackson, still active as a political consultant, believes his story can be inspirational.
"What do I want to tell others? First, know the business operation and ensure to cross your T and dot your I's. Secondly, my story is a story to tell and hear. I've learned to so much in the 28 years. I want others to see how I have overcome these things, continued to advocate, help decrease gang violence, and helped hundreds find employment," Jackson said.
"My past is my past," Jackson adds. "One of my favorite quotes: 'When you judge others, you do not define them, you define yourself.'"