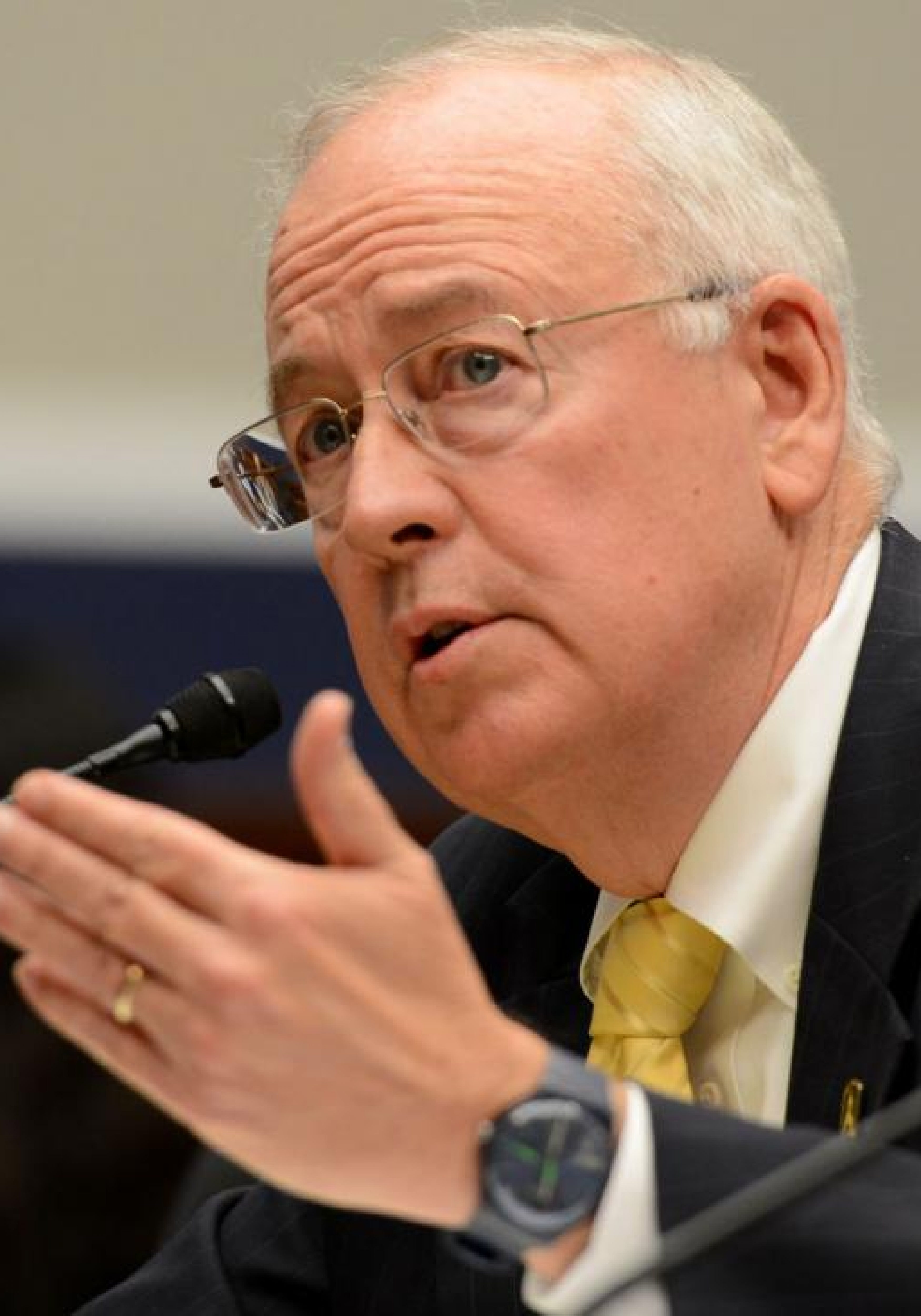 When Hamlet, Clint Eastwood and Jesus agree on something, it must be true.
Said Hamlet: "Use every man after his desert, and who should 'scape whipping?"
Said Clint in "Unforgiven:" "We all got it coming, kid."
Said Jesus: "He that is without sin among you, let him cast the first stone."
Those quotes should instill underlying caution when criticizing or accusing someone. Beware the boomerang effect.
Take, as a recent example, Kenneth Starr.
Starr was the independent counsel who probed — and probed, and probed and probed — the allegations of misconduct that led to the House impeachment of then-President Bill Clinton in 1998.
Starr's findings were drenched in sleaze. That's true in large part because Bill Clinton's actions were drenched in sleaze. Nevertheless, Starr has been seen as the run-amok tool of a Republican Party hell-bent on removing Clinton from office using the pretext of a sex scandal that did not rise to the level of an impeachable offense.
And, since the Senate did not convict and remove Clinton, that judgment has festered.
Nearly two decades later, Starr is dealing with his own sex scandal. As president of Baylor University in Texas, Starr presided over an administration that enabled the school's athletics department to cover up sexual assaults by players. The conduct was so egregious that Baylor fired football coach Art Briles and ousted Starr as president.
Oh, the irony. Clinton clung to his presidency; Starr relinquished his.
The man who left no stone unturned (or dress unexamined) when pursuing Clinton buried his head in the sand when his own nest was being befouled.
Had Starr carried out investigations at Baylor with the same zeal he brought to the Clinton probe, he and the university would have avoided major embarrassment.
Even worse for Starr, his laxity had the effect of harming a number of victims. Not only did they suffer the initial assaults, they suffered from the ongoing cover-ups, which denied them dignity and justice.
There is evidence Starr has been humbled by experience. Just days before he was removed as Baylor president, Starr unexpectedly rose to Clinton's defense in remarks at a forum hosted by the National Constitution Center in Philadelphia.
Amid attacks from Donald Trump that dragged up Clinton's exploitation of Monica Lewinsky and renewed the completely unfounded speculation that Hillary Clinton might have been involved in the "murder" of Vince Foster, Starr praised Clinton's compassion and praiseworthy actions since leaving office.
"His compassion for human beings is absolutely clear," Starr said of Clinton. "The 'I feel your pain' is absolutely genuine."
"There are certain tragic dimensions which we all lament," Starr said. "That having been said, this redemptive process afterwards, we have certainly seen that powerfully."
You have to wonder if Starr was pondering his own situation and preparing for his own redemptive journey.
It's a journey others involved in the attempt to remove Clinton from office have had to undertake.
Newt Gingrich and Bob Livingston left the House amid revelations about their own sexual escapades. They were followed by Dennis Hastert, who has just been sentenced to prison in a case that revealed he had sexually abused young boys while he was a teacher.
For a Florida angle, I would note that then-Rep. Bill McCollum was a leader in presenting the House's impeachment case to the Senate. He has not been hit with a sex scandal. But neither did his lead impeachment role boost his political fortunes. He lost a Senate bid to Bill Nelson in 2000 and failed to win the GOP Senate nomination in 2004. After being elected attorney general in 2006, he lost to Rick Scott in his 2010 bid for the GOP's gubernatorial nomination.
While it is appropriate to note the irony in Starr's current disgrace and in the political and legal problems that have plagued many of those who went after Clinton, I would caution against unbridled taunting, sneering and rejoicing.
Don't ignore it. Corruption and faults need to be exposed. But the proper emotion, folks, is sadness.
We're all humans. In one way or another, we all got it coming. And to quote anonymous: "Payback is a bitch."
___
Jac Wilder VerSteeg is a columnist for The South Florida Sun-Sentinel and former deputy editorial page editor for The Palm Beach Post.