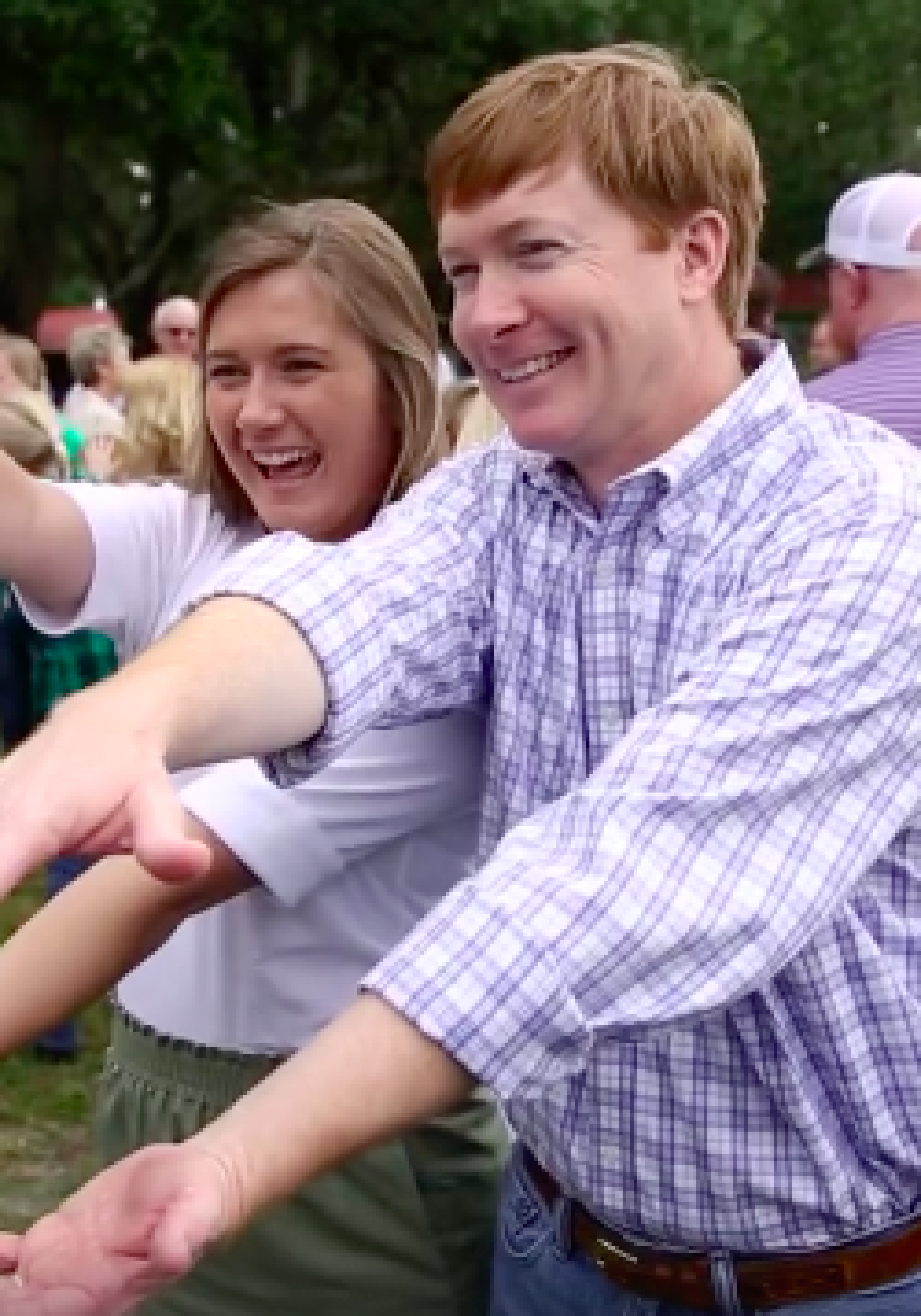 Agriculture Commissioner Adam Putnam may have fired the first shot in 2018's race for Florida governor.
Putnam on Tuesday released a video on Facebook from his political committee's "Friends of Florida Agriculture Barbecue" in April at Peace River Valley Ranch in Zolfo Springs.
The event included remarks by and a Q-and-A session with Republican U.S. Senate candidates Ron DeSantis, Carlos Lopez–Cantera and Todd Wilcox.
But the video focuses on Putnam's stump speech-sounding remarks on stage. He says he wants "Florida to be more than just a vacation destination: I want this to be the jumping off point for the American dream."
The 41-year-old Republican has never definitively ruled in — or out — a run for governor.
"Our nation is at an extraordinary crossroads," he says in the nearly three-minute clip. "Our fundamental values are at stake; our direction as a nation is at stake."
He may not admit it, but Putnam sounds like he's testing the waters, getting out ahead of what will likely be a crowded field of candidates from both major parties.
Current GOP Gov. Rick Scott is term-limited. And Putnam, first elected in 2010, is term-limited as commissioner of agriculture.
North Florida Congresswoman Gwen Graham, a Democrat, was first out of the box in April to say she is "seriously considering running for governor in 2018." She's also the daughter of former Florida Governor and U.S. Senator Bob Graham.
Other possible Democratic contenders include a trio of mayors: Tampa Mayor Bob Buckhorn, Orlando Mayor Buddy Dyer, who also served in the state Senate, and Fort Lauderdale Mayor Jack Seiler, who once represented Broward County in the state House.
On the GOP side, Putnam could be faced with primary challenges by both his Cabinet mates, current state Chief Financial Officer Jeff Atwater and Attorney General Pam Bondi. Former state House Speaker Will Weatherford could also decide to run.
"We put together this event … to prove that you can still do it," Putnam says in the video. "You can bring 800 people and three U.S. Senate candidates (together) and people will come. They do want to listen, they do care about the direction of their country, and they do want to be informed voters."
In the background, Putnam can be seen shaking hands, talking with people or getting his picture taken doing the University of Florida "Gator chomp" as an acoustic guitar plays.
"I want Florida to be the place where people come as a young person, graduate from our universities, raise their families here — start, build and grow their businesses here, so that they are passionately, emotionally invested in the long-term good of Florida, where Florida's going, how Florida got to be what it is, and what makes Florida special," he says.
The former congressman from Polk County also plays to the rural vote. Putnam's family owns Putnam Groves in Bartow.
"When we're making our decision on who are leaders are, for Florida or for the federal government, they better not only know where Miami is and Jacksonville is, and where Tampa and Orlando are, they better know the difference between Wewa' and Hialeah," he says.
"They better know where Zolfo is, they better understand why Bartow and Lake Wales don't like each other in football, they better be able to find Frostproof without checking a map, and they ought to know more about Florida than what they learned from their local radar on the weather report on the 6 o'clock news."
The video was put together by Florida Grown, the political committee that was "established by Putnam to help achieve his vision for Florida — a place where jobs are plentiful, quality education is accessible, and freedom and liberty flourish," according to the news release for the barbecue.
"These things have a natural ebb and flow," Putnam told the Tampa Tribune last year, when asked of his future political plans.
"There will be an appropriate time for people to evaluate what the future will be," he said. "But the better job you do here, the more options you'll have … and I haven't closed any doors."
---
Peter Schorsch contributed reporting. Jim Rosica ([email protected]) covers the Florida Legislature, state agencies and courts from Tallahassee.