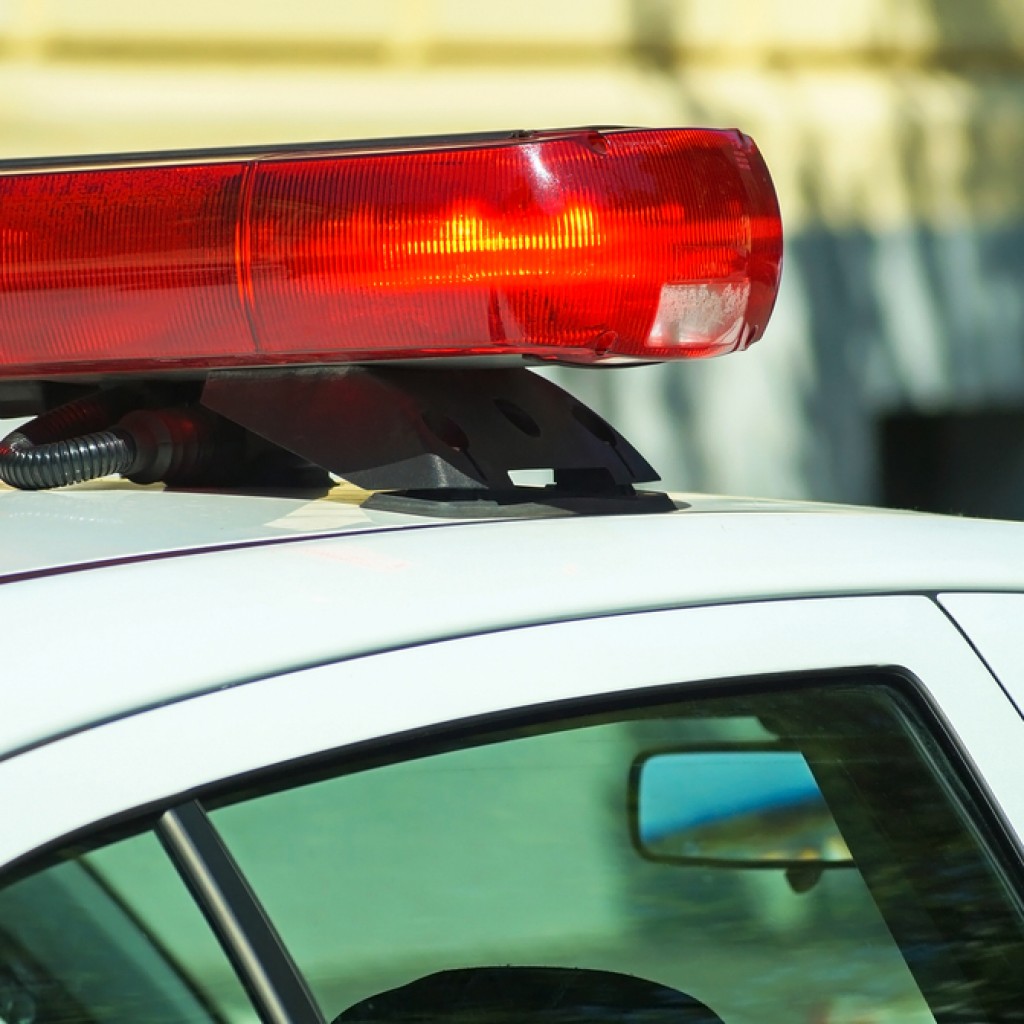 Belle Isle interim city manager, Apopka consultant and lobbyist Richard Anderson turned himself in to authorities yesterday after being charged with a hit-and-run case that hospitalized another driver back in April.
After investigating the Lake County case, the Florida Highway Patrol sought and received an arrest warrant for Anderson Tuesday, according to FHP spokeswoman Sgt. Kim Montes.
After the patrol had contacted his lawyer, Anderson turned himself in to the Seminole County Sheriff's Office out of convenience Tuesday afternoon, said SCSO spokeswoman Kristen Bentson. That department held him in the Seminole County jail overnight pending transfer to Lake County.
Anderson also resigned Tuesday from his part-time position as Belle Isle's interim city manager. Mayor Lydia Pisano said she accepted his resignation.
His real income came from the city of Apopka, where he stepped down as full-time city administrator in 2014, after Joe Kilsheimer beat longtime incumbent John Land in the mayoral election. However, Anderson took a two-year contract that paid him $22,000 per month as a consultant with Apopka to continue working on several projects for the city.
The Apopka City Council will be taking up his contract status at a meeting this afternoon. Pending that, Kilsheimer declined to comment on Anderson Wednesday.
Anderson is charged with leaving the scene of an accident with injuries from an April 5 automobile crash on State Road 46 near Sorrento. Five charges were filed against him: leaving the scene with serious bodily injury, reckless driving with serious bodily injury, tampering with physical evidence, leaving the scene with property damage and reckless driving with property damage.
According to the highway patrol, shortly before 1:30 a.m. a 2014 Dodge Ram pickup truck crossed into the opposing lane and slammed head-on into a Toyota Corolla driven by a Michael Falcon of Grand Island. Falcon suffered debilitating injuries and was airlifted to a hospital.
Passers-by quickly stopped and later told the highway patrol they encountered Falcon laying on the ground and another man talking on a cellphone, according to an arrest warrant affidavit filed by the investigating officer, FHP Trooper Joshua Evans. The second man had left before the highway patrol arrived. Two of the passers-by later identified Anderson, the owner of the abandoned truck, from photo lineups, according to the arrest warrant affidavit filed by Evans.
The tampering with physical evidence charge may come from a post-crash situation that involved former state Rep. Chris Dorworth, a partner in the Ballard Partners lobbying firm at which Anderson had once been a lobbyist, and was no longer with the company. Dorworth assisted Anderson in retrieving some things from his truck after it had been towed to an impound lot, including three computers.
Evans interviewed Dorworth and concluded that "Dorworth did not have any knowledge of any criminal activity." Dorworth told FloridaPolitics the same thing, saying he just provided a phone contact.
On April 18, almost two weeks after the crash, another man arrived at the impound lot to clean out the truck.
The man sent to retrieve the belongings said he had been contacted by Dorworth and offered the task. Dorworth then put him in touch with Anderson, who paid him $100 to get some credit cards, three computers and a firearm, among other items. [The FHP found the gun in the truck at the scene of the accident and confiscated it then. The FHP then determined Anderson has a concealed-weapons permit]
The man then went to the impound lot with a copy of Anderson's driver's license and a release form to retrieve the items, according to the affidavit filed in the Circuit or County court of the Fifth Judicial Circuit, in Lake County.
The FHP identified the man as John Tyron, a limousine driver who had sometimes worked for Dorworth.
Dorworth told the FHP that he gave Anderson and Tyron each other's phone numbers and "that was the extent of his involvement," according to the affidavit.
Anderson is the former full-time city administrator of Apopka. He had been with the town for 40 years, starting as a paramedic, working himself up to fire chief, and then becoming the city's chief administrative officer in late 2004. He retired Sept. 17, 2014, and signed the consulting contract, chiefly to work on the city's city center project.
He had become interim city manager in Belle Isle after the previous city manager resigned on Jan. 5, paying him $7,500 a month. Pisano called him "one of the best city managers" and said he had many accomplishments during his short tenure. The city just adopted a new job description and salary for the post and is just now beginning to accept applications. She did not know if Anderson had intended to apply.
"It's just unfortunate that this alleged incident took place," she said.