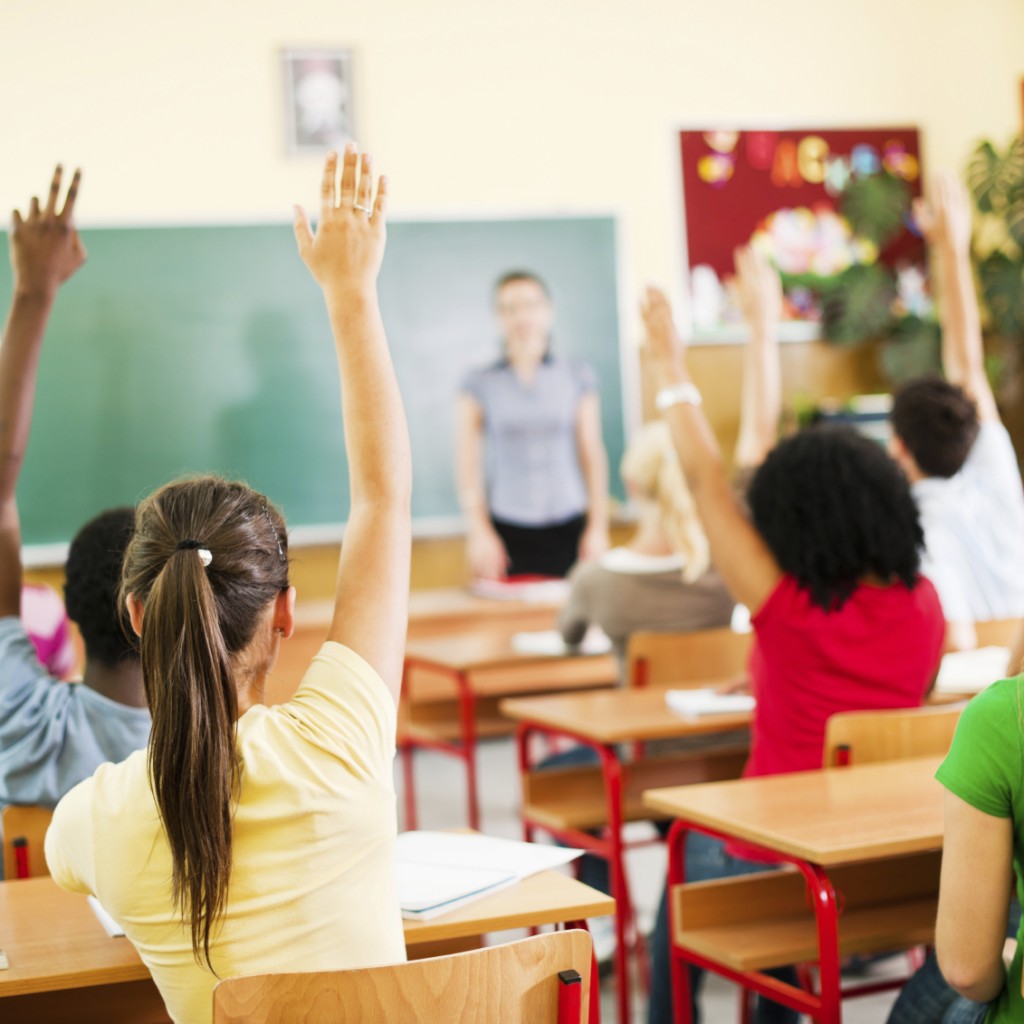 Sunburn – The morning read of what's hot in Florida politics.
By Peter Schorsch, Phil Ammann, Jenna Buzzacco-Foerster, Mitch Perry, Ryan Ray and Jim Rosica.
Another week, another education summit.
The Florida Chamber Foundation kicks off its annual Learners to Earners Education Summit at 9 a.m. at the Omni Orlando Resort at ChampionsGate. The one-day education summit will focus on all levels of education, and will give business and education leaders a chance to talk about ways to make sure students are prepared for the future.
"This is a cradle-to-career discussion," said Tony Carvajal, executive vice president of the Florida Chamber Foundation. "It is the entire spectrum."
Heading to the Florida Chamber Foundation Learners to Earners Summit? Get ready for a jam-packed schedule.
The agenda features sessions focused on the challenges facing the state's future, how to strengthen career pathways, and the benefits of connecting business leaders and students. Panelists include Vance Aloupis, CEO of The Children's Movement of Florida; Maureen Wilt, education program manager for Florida Power & Light; Cissy Proctor, executive director of the Department of Economic Opportunity; and Ann Reinert, vice president of global philanthropy at JPMorgan Chase.
And don't even think of skipping the luncheon. Harris Rosen, the president and CEO of Rosen Hotels & Resorts, is scheduled to give the keynote address. Since 1993, Rosen's Tangelo Park Program has provided free pre-school for 2-, 3- and 4 year olds who live in Tangelo Park neighborhood.
"It should be interesting," said Carvajal. "People want to talk about these issues."
SUMMIT LINEUP
– 8:30 a.m.: Executive Networking Breakfast.
– 9 a.m.: Welcome Comments; The Florida Scorecard: How will Florida's education system and workplace needs change during the next 15 years with innovations and disruptions on the horizon? Featuring Mark Wilson, president and CEO, Florida Chamber of Commerce; The Talent Pipeline: Experience this interactive session with Florida's foremost thought leaders from early learning to workforce on the greatest challenges facing Florida's future. Discussion Leader: David Moore, president, Moore Strategic Consulting; Chris Hart, IV, CEO, CareerSource Florida; Charles Hokanson, senior vice president and chief policy officer, Helios Education Foundation; Mary Chance, president, Consortium of Florida Education Foundations; Patricia Levesque, executive director, Foundation for Florida's Future; Cressman Bronson, regional president — Florida East, PNC Bank; and Vance Aloupis, CEO, The Children's Movement of Florida.
– 12 p.m.: Commissioner's Business Recognition Awards Luncheon, presented by Wells Fargo: Tracy Pierce, executive director, Florida Education Foundation; Derek Jones, Central Florida Region president, Wells Fargo; Commissioner Pam Stewart, Florida Department of Education; and Harris Rosen, president and CEO, Rosen Hotels & Resorts.
– 1:10 p.m.: The Learner's Reality: A look at specific challenges and what opportunities exist. Not Your Grandpa's Career Path: Strengthening career pathways, inspiring innovation and putting valuable career information into the hands of students. Discussion Leader: Jacob V. Stuart, president, Central Florida Partnership; Carolyn Bermudez, VP of Operations and general manager, Florida City Gas; and Lisa Rice, president, CareerSource Brevard. The Business Connection: Why students need business leaders in their classrooms and on their sides. Discussion Leader: David Lawrence, Jr., chair, The Children's Movement of Florida; Chancellor Marshall Criser, III, State University System of Florida; and Maureen Wilt, education program manager, Florida Power & Light Co. Small Group Strategy Session: Share your best ideas for fortifying Florida's talent pipeline and interact with event speakers and industry leaders. Learner Centered, Outcome Focused: Focusing on learner outcomes and measurable success. Discussion Leader: Charles Hokanson, senior vice president and chief policy officer; and Helios Education Foundation Chancellor Hershel Lyons, K-12 Public Schools, Florida Department of Education. Economic Opportunity 101: Creating greater opportunity to increase prosperity for all. Discussion Leader: Dr. Brittany Birken, CEO, Florida Children's Council; Cissy Proctor, executive director, Florida Department of Economic Opportunity; and Ann Reinert, vice president of Global Philanthropy, JPMorgan Chase. Small Group Strategy Session: Share your best ideas for fortifying Florida's talent pipeline and interact with event speakers and industry leaders. The Path Forward: Recommendations for the Chamber Foundation's Talent Supply and Education Caucus members by Tony Carvajal, executive vice president, Florida Chamber Foundation.
– 3:45 p.m.: Closing Comments: When students have the knowledge and resources to dream, what can they achieve? by Jennifer Grove, community development manager, Gulf Power Company.
***Today's SUNBURN is brought to you by Bright House Networks for Business, your trusted provider of industry leading communications and networking services for any size business – from startup to enterprise, and everything in between. We offer a full portfolio of products and services, including Business Phone and cloud-based Hosted Voice, Business Internet at speeds up to 350 Mbps to fiber-based Dedicated Internet Access, several tiers of high-quality HD Video programming, and an array of advanced cloud and managed IT services. Our solutions are customized to fit your business, your budget and your industry. We own, manage and maintain our network, which means we are 100% accountable; and we're locally based, which allows us to be immediately responsive to our customers. Find out why so many businesses in your area trust their communications needs to Bright House Networks. Learn more.***
DAYS UNTIL: Federal candidate qualifying papers accepted – 4; Federal qualifying closes – 22; State candidate qualifying closes – 22; Domestic absentee ballots go out in primary – 54; Early voting begins in primaries – 110; Primary elections – 89; Deadline to register to vote in Primary Election – 61; Deadline to register to vote in General Election – 131; Absentees sent in General Election – 124; Early voting begins in General Election — 149; General Election – 158.
MARCO RUBIO SAYS IDENTITY OF PERSON WHO GAVE $13.5 MILLION TO GROUP SUPPORTING HIM IS 'IRRELEVANT' via Alex Leary of the Tampa Bay Times – What is the percentage increase from $5,400 to $13.5 million? … The $5,400 figure is how much an individual can directly give to a federal political candidate — $2,700 each for the primary and general election. The second one is how much one person gave to a group supporting Rubio for president. That person's identity may never be known because he or she gave to Conservative Solutions Project, officially known as a 501(c)(4) but commonly referred to as a "dark money" group because donors do not have to be revealed. That anonymity is a major difference with super PACs, which can also take unlimited donations but must disclose names. Rubio, in an interview, was quick to note the differences. "They can't run ads saying, 'Vote for Marco Rubio.' They just can't. I know they ran ads because I saw them on TV and they were nice and they were good." Still, what about the fact that someone gave so much and their identity may never become public? "For me, it's irrelevant because as far as I'm concerned, if someone decides to be helpful, they are buying into my agenda … My agenda's in writing. … And as a result of that agenda, I had people that were for me and I had people that were against me." Rubio has said that before but he's also said he's "always supported disclosure."
WHILE IN MIAMI, PRESIDENT OBAMA WILL ALSO FUNDRAISE FOR PATRICK MURPHY via Kristen Clark of the Miami Herald – Obama will be in Miami Friday to help raise money for the Democratic National Committee, and during that visit, he'll also attend a separate event to fund-raise for Murphy's U.S. Senate campaign … Obama will travel to the Treasure Coast (in Murphy's congressional district) Friday evening for a weekend of golf. Obama's and Biden's involvement in Florida's U.S. Senate race is a reflection of the significance the seat holds for Democrats.
COREY JONES SHOOTING: PATRICK MURPHY SAYS CHARGES SHOW 'NO ONE IS ABOVE THE LAW' via George Bennett of the Palm Beach Post – The arrest of former Palm Beach Gardens police officer Nouman Raja in the 2015 shooting death of Corey Jones shows that "no one is above the law," Murphy said. Murphy, whose congressional district includes Palm Beach Gardens, released a statement soon after Palm Beach County State Attorney Dave Aronberg announced Raja's arrest on charges of manslaughter by culpable negligence and attempted first-degree murder with a firearm. "While nothing will bring Corey back, I hope today's action brings some peace to his loved ones as we continue to honor his life by working together to prevent future tragedies such as this," said Murphy.
CARLOS BERUFF CHECKS 67 COUNTIES OFF HIS LIST via Jenna Buzzacco-Foerster of Florida Politics – The U.S. Senate hopeful … [Is wrapping up] a tour of all 67 Florida counties. The Manatee County businessman had said he planned to visit all of the state's counties before the Aug. 30 primary. "It is important to visit with people from all across this great state, many of whom feel ignored by our elected officials," he said in a statement. "That's why I committed to visiting all 67 Florida counties in the first three months of my campaign and why I've committed to visiting all 67 counties every year as your U.S. Senator."
ASSIGNMENT EDITORS: U.S. Rep. David Jolly and state Sen. Jack Latvala will meet with MacDill Air Force Base leadership to discuss the issue of traffic congestion at the base's four gates. After the meeting is a press availability at 6:45 a.m. in the visitor center parking lot at the Dale Mabry Gate on S. Dale Mabry Hwy. in Tampa.
U.S. SENATE TRACKER: Beruff will be in Tampa. Todd Wilcox will be in Boca Raton. All five Republican candidates — Ron DeSantis, Jolly, Carlos Lopez-Cantera, Beruff and Wilcox — are expected attend an event in Boca Raton.
EMILY'S LIST ENDORSES SUSANNAH RANDOLPH IN CD 9 via the Orlando Sentinel — Randolph's congressional campaign for District 9 got a boost Tuesday with the endorsement of the influential pro-choice group EMILY's List. "Susannah Randolph is a progressive champion for the hardworking families of Florida," EMILY's List President Stephanie Schriock said in a statement.
ANNETTE TADDEO COMMENTS ON FIRING HER CAMPAIGN STAFF via Amy Sherman of the Miami Herald – Taddeo says her new campaign manager James Stretch will start next Monday in her Miami Congressional race. Taddeo recently fired her campaign manager, finance director and spokesperson. … Taddeo said she made the decision to fire the staffers but discussed it with the Democratic Congressional Campaign Committee which has supported her candidacy. … Taddeo's new finance director is Aaron Jarboe who worked for Maryland State Sen. Jamie B. Raskin who beat a wine dealer who poured more than $12 million into his own race for Maryland's 8th Congressional district.
PR CAMPAIGN TO LAUNCH FOR SOLAR AMENDMENT via Jim Rosica of Florida Politics – Florida for Solar, Inc., championed by Jeff Brandes, and Floridians 4 Lower Energy Costs are joining forces to get "Amendment 4" passed on the Aug. 30 primary ballot. "Both organizations will be working together to gain support from voters through direct mail, digital and traditional media," they said in a press release. "Growing the solar market offers great opportunities for our economy," Brandes said in a statement. "Floridians will have additional clean energy options, lower energy bills and lower taxes on this investment." It's now supported by The Nature Conservancy, Conservatives for Energy Freedom, the Florida Retail Federation, and the Southern Alliance for Clean Energy.
ASSIGNMENT EDITORS: Congresswoman Kathy Castor joins Great Bay Distributing owner Ron Petrini for a tour of the company's rooftop solar array, the largest commercial installation in Florida with 4,590 panels. Media availability begins 1:30 p.m. at Great Bay Distributors, 2750 Eagle Ave. N. in St. Petersburg.
LIZBETH BENACQUISTO DRAWS PRIMARY CHALLENGE via Matt Dixon of POLITICO Florida — Jason Maughan, a Republican from Sanibel, will wage a primary challenge against … Benacquisto. "We just had the official launch announcement for state Senate as a single-issue, clean-water conservative conservationist grass roots movement for clean water," Maughan said. The ability of Maughan, a real estate and corporate attorney, to potentially self-fund portions of his campaign could provide a costly headache to Benacquisto, who previously did not have a primary challenger.
IRV SLOSBERG RILES DEMOCRATS WITH TALK OF CHALLENGING JOE ABRUZZO OR JEFF CLEMENS via George Bennett of the Palm Beach Post — The buzz after a United South County Democratic Club meeting Wednesday night was that state Rep. Irving Slosberg was telling other elected officials he plans to run against state Sen. Joseph Abruzzo for the newly drawn state Senate District 29 seat. That's after Slosberg told PostOnPolitics last week he's thinking of running against state Sen. Jeff Clemens in the new Senate District 31. … The latest round of Slosberg rumors have prompted former Democratic state Rep. Kelly Skidmore to open a campaign for Slosberg's state House District 91 seat in case he leaves.
ANA RIVAS LOGAN OFFICIALLY ENTERS FLORIDA SENATE RACE IN MIAMI-DADE via Kristen Clark of the Tampa Bay Times – The Republican-turned-Democrat filed her paperwork to seek the District 40 seat — which current state Sen. Dwight Bullard and state Rep. Frank Artiles are also vying for. Rivas Logan had been weighing a bid for several weeks. "The stakes are too high to stay on the sidelines in this race, which is why I've decided to embark on a continued journey of public service," Rivas Logan said … "My community has encouraged me to be their voice in Tallahassee and I am ready to campaign hard to earn the support of voters in August and November."
— "Rick Roach draws endorsements in SD 13 race from 17 school leaders" via Scott Powers of Florida Politics
— "Allan Bense endorses Republican Chuck Clemons for HD 21" via Florida Politics
— "Indian River County firefighters, paramedics endorse Lange Sykes in HD 54" via Florida Politics
— "State architects group endorses Rebecca Smith in HD 60" via Ryan Ray of Florida Politics
— "Tampa firefighters union backs Sean Shaw in HD 61 race" via Mitch Perry of Florida Politics
— "Florida firefighters' union endorses Chris Latvala in HD 67" via Florida Politics
HAPPENING TODAY: Republican State Rep. Elizabeth Porter is holding a fundraiser for her re-election effort in House District 10, beginning 5 p.m. at the Country Inn & Suites, 350 S.W. Florida Gateway Dr. in Lake City.
***Today's SUNBURN is brought to you by Jamestown Associates, winner of eight 2016 Reed Awards and 60 industry awards overall. Jamestown's TV, radio, mail and digital advertising helps clients in Florida and across the nation perfect their message, create powerful ads, micro-target the media buy and WIN. See how Jamestown Associates wins tough campaigns at JamestownAssociates.com
RICK SCOTT ASKS OBAMA FOR HELP ON ZIKA, SLAMS CONGRESS via Daniel Ducassi of POLITICO Florida – "Florida needs action from the federal government now," Scott wrote, reiterating his request for 5,000 Zika preparedness kits along with personnel and anti-mosquito equipment for counties all over the state. "Congress has failed to act and they are now on vacation," he wrote. "The fact that Congress has not taken immediate action to protect our nation from Zika before hurricane season began and we have entered the heart of summer heat, heavy rainfall and a growing mosquito population, is profoundly disappointing." Scott also asked for detailed plan by June 15 on how the state should work with the Federal Emergency Management Agency to request emergency response funds to respond to a potential outbreak. The governor — who rode into office on a wave of anti-Obama, Tea Party support, and whose own party controls Congress — isn't the only prominent Florida Republican to put pressure on Republicans in Congress when it comes to Zika.
'LATTE LIBERAL' WILL KEYNOTE ANTI-RICK SCOTT RALLY IN GAINESVILLE via Steve Bousquet of the Tampa Bay Times – Cara Jennings, the "Starbucks latte liberal" whose videotaped rant against Scott went viral in April, is taking her show on the road. She will be a featured guest Friday at a rally in Gainesville by a half-dozen groups protesting Scott's opposition to abortion rights. The rally will begin at 5 p.m. Friday at the intersection of University Avenue and North Main Street and will be followed by a benefit fundraiser at 7 p.m. at The Wooly at 20 N. Main St. A release quotes Jennings as saying: "We are dealing with one of the most conservative governors and state legislatures in the U.S. From ignoring climate change to trampling access to safe reproductive health care, there are many reasons people are dismayed with Gov. Scott."
ASSIGNMENT EDITORS: Gov. Scott will attend a ribbon cutting ceremony at 10:30 a.m. at Embraer, 1205 General Aviation Drive in Melbourne. He will then attend the deployment of the Florida Army National Guard's 1/111th Aviation Battalion at 1:30 p.m. at Cecil Field, 135650 Aerospace Way in Jacksonville. Those planning to attend the deployment should RSVP to Major Brown at 904-501-6053.
PLAINTIFFS SEEK SUMMARY JUDGMENT IN AMENDMENT 1 SUIT via Jim Rosica of Florida Politics –Florida Wildlife Federation, Sierra Club and others filed a 57-page motion for summary judgment … Granting such motions allows parties to win a case without a trial. They filed suit last year over Amendment 1, the constitutional amendment approved by voters in 2014 that mandates state spending for land and water conservation. The measure requires state officials to set aside 33 percent of the money from the real estate "documentary stamp" tax to protect Florida's environmentally sensitive areas for 20 years. This year, that number is expected to total more than $740 million. But the suit and motion allege House Speaker Steve Crisafulli, Senate President Andy Gardiner, and other state lawmakers aren't following through. The Legislature opposes the motion and will file a response soon.
SUPREME COURT AGREES TO HEAR SMOKING CASE via Jim Rosica of Florida Politics – The state's highest court agreed to hear an appeal of a punitive damages award against the R.J. Reynolds Tobacco Co. in the case of a man who died from smoking … At trial, a jury found smoker James E. Schoeff 25 percent at fault in his death. He had "died from lung cancer 'caused by his addiction to cigarettes,'" according to court documents. It awarded his wife Joan Schoeff $10.5 million in compensatory damages and $30 million in punitive damages, even after her lawyer asked jurors not to go above $25 million. The trial judge later reduced the compensatory damages award to almost $7.9 million but let stand the punitive damages amount. R.J. Reynolds appealed, calling the punitive damages "unconstitutionally excessive." The 4th District Court of Appeal in West Palm Beach agreed with RJR that the award "falls on the excessive side of the spectrum," according to its opinion. One judge in the three-judge panel dissented. Schoeff then appealed to the Supreme Court, noting the decision conflicted with other appellate courts in Florida.
APPOINTED: M. Kemmerly Thomas to the 1st District Court of Appeal.
OP-ED: AGAINST THE FLORIDA AUBURN LICENSE PLATE via Ryan Ray of Florida Politics – It's a bad idea for several reasons. Florida has enough trouble supporting its own institutions. In Sarasota, you can find bars plastered with Indiana University and Michigan State banners, where patrons are singing that dumb Chicago Bears fight song. Tampa Bay Rays fans are numbly accustomed to being outnumbered at home games when the Yankees and Red Sox — or even the Detroit Tigers — are in town. And it goes without saying that much of South Florida is an ad hoc menagerie of cantons whose cultures are almost entirely imported. This bit of state-sanctioned carpetbagging won't help.
NFIB/FLORIDA JOINS GROUPS OPPOSED TO WORKERS' COMP HIKE via Jim Rosica of Florida Politics – The National Federation of Independent Business/Florida is adding its voice to the business groups decrying a proposed 17 percent hike in the cost of workers' compensation insurance to employers … The rate increase "is a $623 million tax on workers in Florida that will go primarily to workers' compensation attorneys," NFIB/Florida Executive Director Bill Herrle said in a statement. "For the sake of Florida's small businesses and the millions they employ, this cannot stand," he added. "The filing is the tip of the iceberg." The organization directly attributed most of the increase to a Florida Supreme Court decision, Castellanos v. Next Door Company, which struck down Florida's workers' compensation law's legal fee schedule as unconstitutional. Associated Industries of Florida and the Florida Chamber of Commerce also have come out in opposition to the increase.
LOBBYIST RICHARD ANDERSON CHARGED IN HIT-AND-RUN via the Orlando Sentinel — Retired Apopka city administrator Richard Anderson … turned himself in on a warrant charging him with leaving the scene of an accident, according to the Seminole County Sheriff's Office. Anderson arrived at the county jail at around 4:30 p.m. and began the booking process, Sheriff's Office spokeswoman Kristen Bentsen said. State troopers earlier this month reported Anderson was a person of interest in the investigation of an April 5 hit-and-run in Lake County. Anderson's Dodge Ram plowed head-on into a Toyota Corolla on State Road 46 near Sorrento, according to a Florida Highway Patrol report.
NEW LOBBYING REGISTRATIONS
Robert Beck, Adams St. Advocates: EndGame Strategy; Florida Public Guardian Coalition
Ellyn Bogdanoff, EBS Consulting: Hamilton Downs Horsetrack
Timothy Cerio, GrayRobinson: Automated Health Systems
Derek Chauvette: KeyBank
Warren Husband, Gregory Black, Alison Liby-Schoonover, Andrew Palmer, Metz Husband & Daughton: Nokia Corporation
Jon Johnson, Johnson & Blanton: Disability Examiners of America
Christopher Moya, Jennifer Ungru, Jones Walker: Alliantgroup
Rachel Moscoso, Lindsey Perkins: Department of Children and Families
Ken Pruitt, The P5 Group: Waste Management, Inc. of Florida
PERSONNEL NOTE: H+K STRATEGIES SNAPS UP KRISTEN MCDONALD via Jim Rosica of Florida Politics — The former communications director for the Florida House Republicans will work in Hill+Knowlton Strategies' Tallahassee office. She joins another House staffer now there: H+K Vice President Ryan Duffy, who was chief spokesman for former House Speaker Will Weatherford in 2012-14. McDonald was communications director for the Office of the Majority Leader in the Florida House of Representatives from 2012-16, serving under three different leaders: state Rep. Steve Precourt, current House Speaker Steve Crisafulli, and current Majority Leader Dana Young. Before that, McDonald was press secretary for the Republican Party of Florida during the 2012 election cycle, including the Republican National Convention in Tampa. Most importantly, McDonald was named a 2014 "30 Under 30 Rising Stars in Florida Politics" in SaintPetersblog.
WHAT I LEARNED ON LINKEDIN: Corey Rioux has a new job: Finance at Darren Soto for Congress.
ON THIS WEEK'S EDITION OF THE ROTUNDA — Calling the U.S. Senate an institution held at a lower regard than pedophiles, Todd Wilcox said on Trimmel Gomes' latest episode of The Rotunda that he's running to replace Marco Rubio out of frustration and desperation. As Rubio faces increased pressure to run again, including encouragement from former rival Donald Trump, Wilcox tells Gomes about his plan to rid Washington of career politicians. As business, university and college leaders gathered at Gov. Scott's "Degrees to Jobs" summit, Gomes talks with Jennifer Proffitt, president of the United Faculty of Florida, the state's faculty union about being left off the guest list and the role of faculty in helping to develop well-rounded citizens, and the leaders of tomorrow.
— INTERESTING READS — 
HIDDEN WWII LOVE LETTERS DISCOVERED BY FLORIDA COUPLE via Morgan Windsor of ABC News – When Zac and Shannon Carter bought a renovated 1970s house in Pensacola last month, the home inspector told them he had discovered a stack of old letters in the original cabinetry. It wasn't until after the couple moved in that they realized the envelopes contained the beginnings of a post-World War II-era love story. Curious about the inspector's find, the Carters read the vintage letters, which were postmarked from 1948 to 1949. The letters belonged to the original homeowners, veteran William Middelton and his beloved.
HUNDREDS OF THOUSANDS LOSE FOOD STAMPS IN FLORIDA via Wilson Sayre of Marketplace — During the recession, it was easier to get food stamps if you needed them. But now that the economy is improving, it's becoming harder because certain states like Florida, Alabama and South Carolina are again requiring people to show they're working. In Florida, the rollout of those requirements has caused hardship for a lot of people like Lucy Perry, who sleeps every night on the sidewalks of downtown Miami. For years, Perry got $194 in food stamps per month, the highest amount allowed under the program called SNAP or Supplemental Nutrition Assistance Program. But in March that help stopped coming. "Now, I'm having to go out here and ask people for help just to eat," Perry said. "That's embarrassing as hell. I hate it. I hate being out here."
UPHEAVAL AMID 'ALARMING' REVELATIONS AT WILLIAM KOCH'S FLORIDA SCHOOL via Frances Robles of The New York Times — The youngest of the billionaire Koch brothers had a dream: to found a private high school where academically gifted students of all socioeconomic backgrounds would do hands-on projects and learn by solving problems. He poured more than $75 million into building the school, the Oxbridge Academy of the Palm Beaches. But on Friday, he fired the head of school and declined to renew the contracts of the athletic director and the football coach. The moves came after a sexual harassment complaint and an internal investigation into accusations of kickbacks, grade-changing, excessive spending and violations of the rules governing high school sports. It turned out, Koch said in an interview, that a "power elites group" in the school ran "the asylum."
HAPPY BIRTHDAY belatedly to Sen. Charlie Dean and the Tallahassee Democrat's Jeff Burlew. Celebrating today is my friend Chris Ingram, as well as Jim Gill and Daniel Tilson.