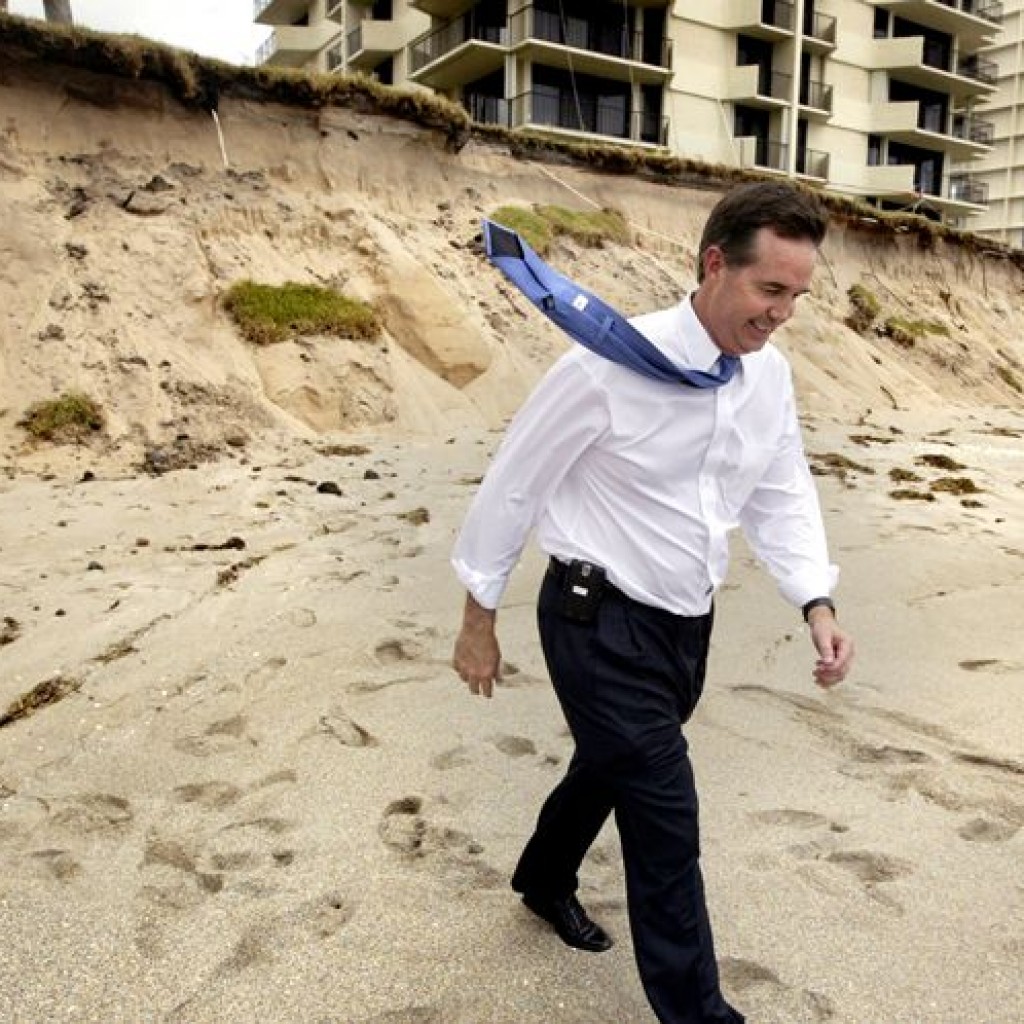 Florida has been spared a major hurricane hit for the longest period in decades, but in a state surrounded by water on three sides, it's only a matter of time until our luck runs out.
That's why state officials are warning residents to get their papers in order as hurricane season begins.
"The risks are real," said state CFO Jeff Atwater. "It's not if a hurricane will again hit Florida; it's when the next hurricane will hit Florida and how severe that will be, and are you prepared?"
Atwater and top insurance officials are telling Floridians to take measures to make sure their insurance documents in order. In a memo to the public, Atwater urged residents to download and print out a "hurricane preparedness toolkit" prepared by the Division of Financial Services.
The series of documents includes information on evacuation routes and road closures as well as a primer on assessing storm damage risk and consumer rights and responsibilities when it comes to mediating loss claims with insurers.
The Division of Consumer Services' Tasha Carter said post-hurricane, the department will establish an "insurance village" in areas with widespread damage to handle claims for the 50 largest insurance companies.
Still, the greater part of the onus after a major hurricane hit will fall on the individual homeowner and policyholder.
Atwater advised Floridians to assemble important documents like bank account numbers and other proof of finances, and to ensure that physical damage mitigation practices like shuttering windows are seen to.
"Who is it going to take to help put up your shutters? How soon in advance must you start?" said Atwater.
"It's our responsibility as citizens to be prepared."