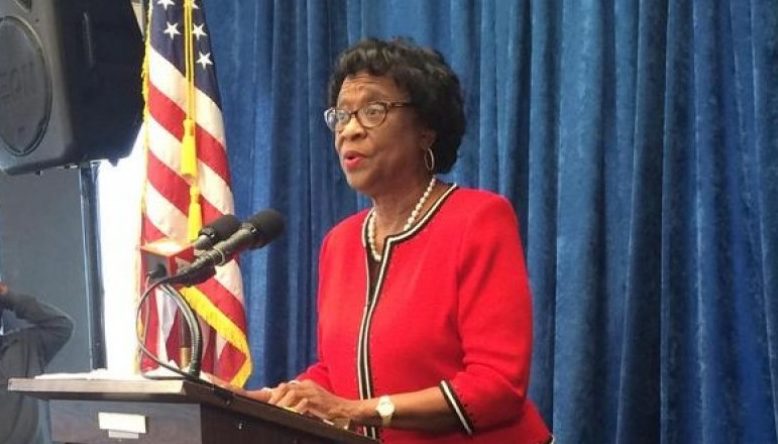 Senate Democratic Leader Arthenia Joyner recalls Muhammad Ali as a man "who never backed down, who fought the good fight."
Ali, the three-time world heavyweight champion and vocal social activist, died Friday at age 74 of septic shock after being hospitalized in the Phoenix area with respiratory problems.
Joyner first met Ali in the early 1970s, when the Boxer spoke at a convention of the National Bar Association, the nation's leading organization representing African-American attorneys, judges and legal professionals.
"I saw him in the ring for the first time at Madison Square Garden on January 28, 1974," the Tampa Democrat wrote in a statement Saturday. "And I had the opportunity to watch his boxing prowess again the following year when he defeated Ron Lyle in Las Vegas.
"Throughout his career, the same courageous heart that carried him to win 56 of his 61 fights reached far beyond the ring," Joyner said. "He was a civil rights hero who stood up for what he believed at a time when civil rights were not always championed, and even though, many times, he stood alone.
Ali, born Cassius Clay in 1942 in Louisville, Kentucky, became an inspiration to fans worldwide both in and outside the ring. In 1964, at age 22, he defeated world heavyweight champion Sonny Liston in a stunning upset. Soon afterward, Clay converted to Islam, and dropped his "slave" name to become Muhammed Ali, inspiring African-Americans by rejecting a symbol of white dominance.
Ali then went on to win the title twice more — 1974 and 1978 — and remains the only three-time heavyweight champion. In addition to the Liston fight, Ali's other legendary matches included the 1974 "Rumble in the Jungle" with George Foreman and the 1975 "Thrilla in Manilla" against Joe Frazier, considered by some to be the greatest fight of all time. "Rumble in the Jungle," which took place in Kinshasa, Zaire, was documented in the 1996 film "When We Were Kings."
Sports Illustrated crowned Ali "Sportsman of the Century;" and the BBC named him "Sports Personality of the Century." Ali retired from boxing in 1981.
"Asked at one time how he would like to be remembered," Joyner continued, "Ali reportedly answered: 'As a man who never sold out his people. But if that's too much, then just a good boxer.' The world will remember him as both."
Joyner, like Ali, has also been part of a long history in the struggle for justice. She served as one of the first participants in civil rights demonstrations in Tampa, arrested twice while attending Florida A & M University for in the effort to desegregate movie theaters.
In 1985, as President of the National Bar Association, Joyner was arrested protesting apartheid outside the South African Embassy in Washington, DC.
"As we mourn his passing," Joyner said, "let us celebrate that legacy of the man who never backed down, who fought the good fight, for himself, and for so many others."