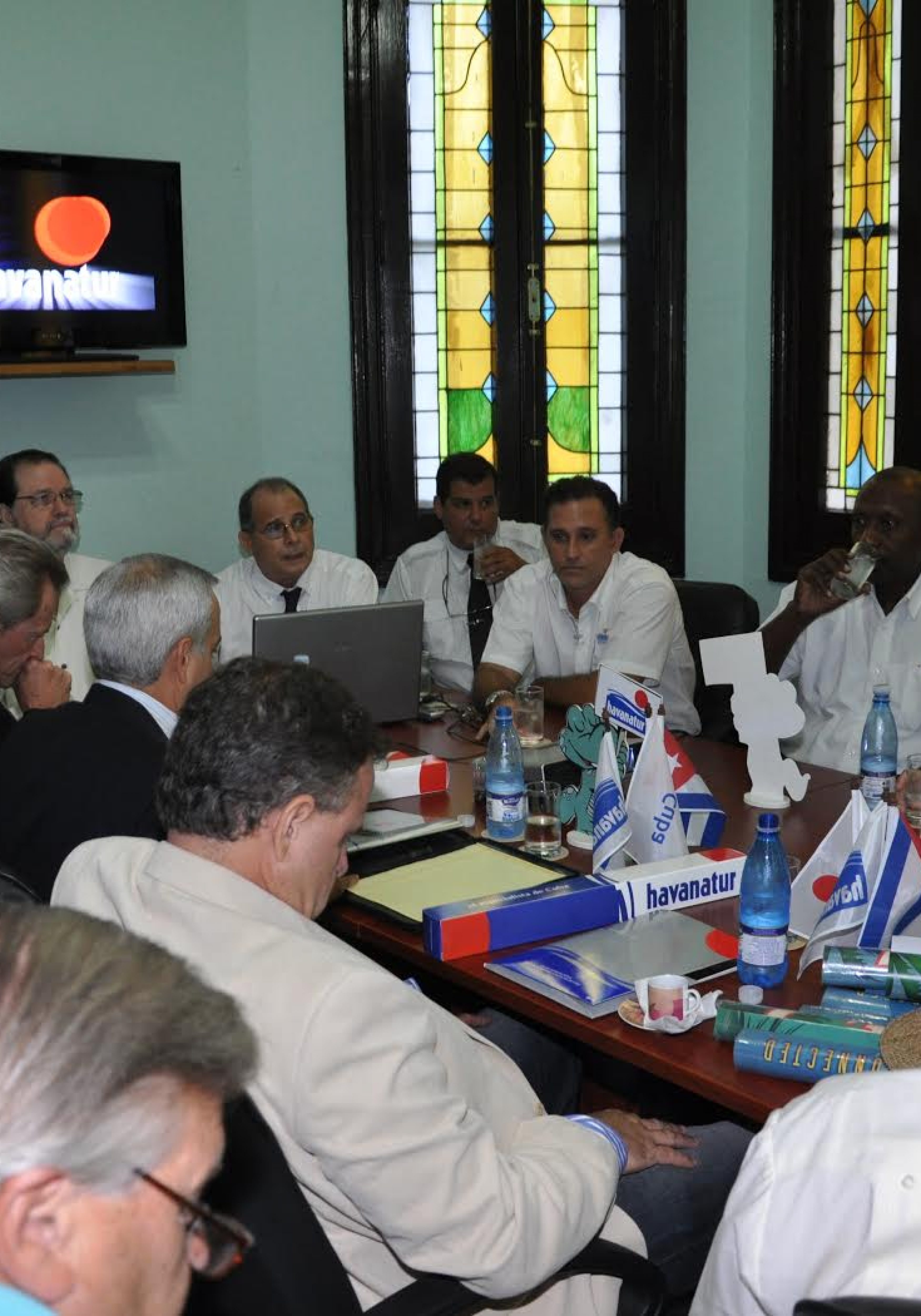 Carlos Beruff takes a tough line on President Barack Obama's rapprochement with the Cuban government, but just a few years ago appeared to be a strong advocate that just such a diplomatic breakthrough was desperately needed.
On the day the two nations announced they were resuming relations, the Bradenton Herald reported the Manatee County home developer and now Republican U.S. Senate candidate said he believed opening Cuba to the U.S. economy and culture would be the end of the Communist regime in that country.
Beruff visited Cuba in September of 2011 with a delegation of approximately 35-40 Tampa Bay area activists pushing for an end to the economic embargo and establishment of full trade relations with the Communist island. He did so at the invitation of his friend, the late Steve Burton. Burton was a managing partner with the Tampa law firm of Broad and Cassel. He also was a Republican fundraiser and an influential board member of the of the Hillsborough County Aviation Authority instrumental in selecting Joe Lopano to run Tampa International Airport in 2010. He was the aviation authority chairman in 2011, and died at the age of 52 due to complications from heart surgery in 2013.
"He called me out of the blue and said, 'Send me a check and send me a copy of your passport. You've got to come to Cuba with us.' That's how I went," Beruff told WWSB-ABC 7 Sarasota news anchor Alan Cohn last Friday night about why he opted to visit the island. "The goal was simply to go as a mission to see what was there and what they wanted from us, and the truth of the matter is, quite frankly, what I saw quite frankly was disappointing, and I really had no interest when I got back," Beruff said. "If you notice, I never paid attention to Cuba after that trip. "
That trip was coordinated by Al Fox, the head of the Alliance for Responsible Cuba Policy, and the delegation was led by Burton and former Tampa City Councilwoman Mary Mulhern. Though there have been many trips since that time involving Tampa Bay public officials trying to position the region to prosper economically when and if the economic sanctions against the island nation are ultimately removed by Congress, that particular trip carried a lot of significance, being the first that traveled on a direct flight from Tampa to Havana.
Fox is a progressive Democrat who has worked tirelessly over the years to end the sanctions. Although his stance was somewhat out of step in the Tampa Bay area in 2006 when he lost a bid for an seat in congress in Hillsborough County that was won by Kathy Castor, his message has been embraced by many in the Tampa Bay area business and political establishment since then, with nobody becoming a bigger cheerleader for the efforts than Castor herself, who is a co-sponsor of a bill in the House of Representatives that calls for the end of the sanctions.
Beruff said it was only after he decided to go on the trip that he learned who Fox was.
Fox is in Cuba this week and unavailable for comment.
Beruff blasted President Obama after his visit to Havana earlier this year. Cohn asked Beruff why his trip was OK, but Obama's wasn't?
"I'm not the President of the United States," Beruff replied. "I didn't negotiate opening up with Cuba." He went on to say he met with only one Cuban authority member. "They tried to sell us on the advantages of us normalizing travel. There's a different thing."
Vic DiMaio says he was the official photographer for the delegation. DiMaio is a Democratic strategist based in Hillsborough County who says Beruff met with several government officials during the delegation's stay in Cuba, not just one. Beruff told Cohn that, "I don't even remember that gentleman, " referring to DiMaio.
"He, along with everyone else on the trip, felt the same way," recounted DiMaio on Monday night. "We have to end this trade and travel embargo with Cuba. That's the bottom line."
Mulhern said she tended to believe that Beruff was there on a fact-finding mission, and little else. She disagreed with DiMaio's comment that everyone on the trip believed in ending the sanctions.
Beruff is engaged in a five-man GOP senate primary field. He told Cohn that while he has always supported supported reestablishing relations with Cuba (where his parents were born), but only under "certain conditions," conditions he said Obama never adhered to "in any way, shape or form" when he and Cuban president Raul Castro announced their diplomatic breakthrough in December of 2014.
Republicans across the country have been hostile to Obama's rapprochement with the Castro-led government, saying his administration gave Raul and Fidel Castro a huge "publicity coup" and have not received anything sufficient in return for normalizing relations.
Advocates for restoring relations acknowledge the executive actions have been one-sided to date, but say they are worth doing to try to empower or seek to empower a new economic class in Cuba which actually could threaten the Cuban regime.
Beruff insists he's never changed his position on Cuba, and says it's the same as the man he hopes to succeed in Washington, Sen. Marco Rubio.
But Rubio has been an unrelenting advocate of maintaining the economic sanctions, saying that loosening of economic restrictions will empower the Communist government, which will continue to oppress the Cuban people.
Beruff also dismissed any concerns in the interview with Cohn about his failure to attend last week's GOP senate forum in Boca Raton, saying he simply had a scheduling conflict. But he also threw in a dig at his four other competitors, who all did show up for the event.
"When there's somebody worth debating," he replied when asked if he will participate in other such forums. "At this point I don't think there is any." He later added that "at the appropriate time I'm sure we'll have that opportunity."
The issue was brought up on Tuesday by Carlos Lopez-Cantera, one of Beruff's opponents running in the U.S. Senate race:
"As a candidate for the United States Senate, Beruff has an obligation to disclose the details of a trip that focused on normalizing relations with the Castro regime, stating if he met with dissidents, or any government interactions he had," Lopez-Cantera says in a statement issued on Tuesday.