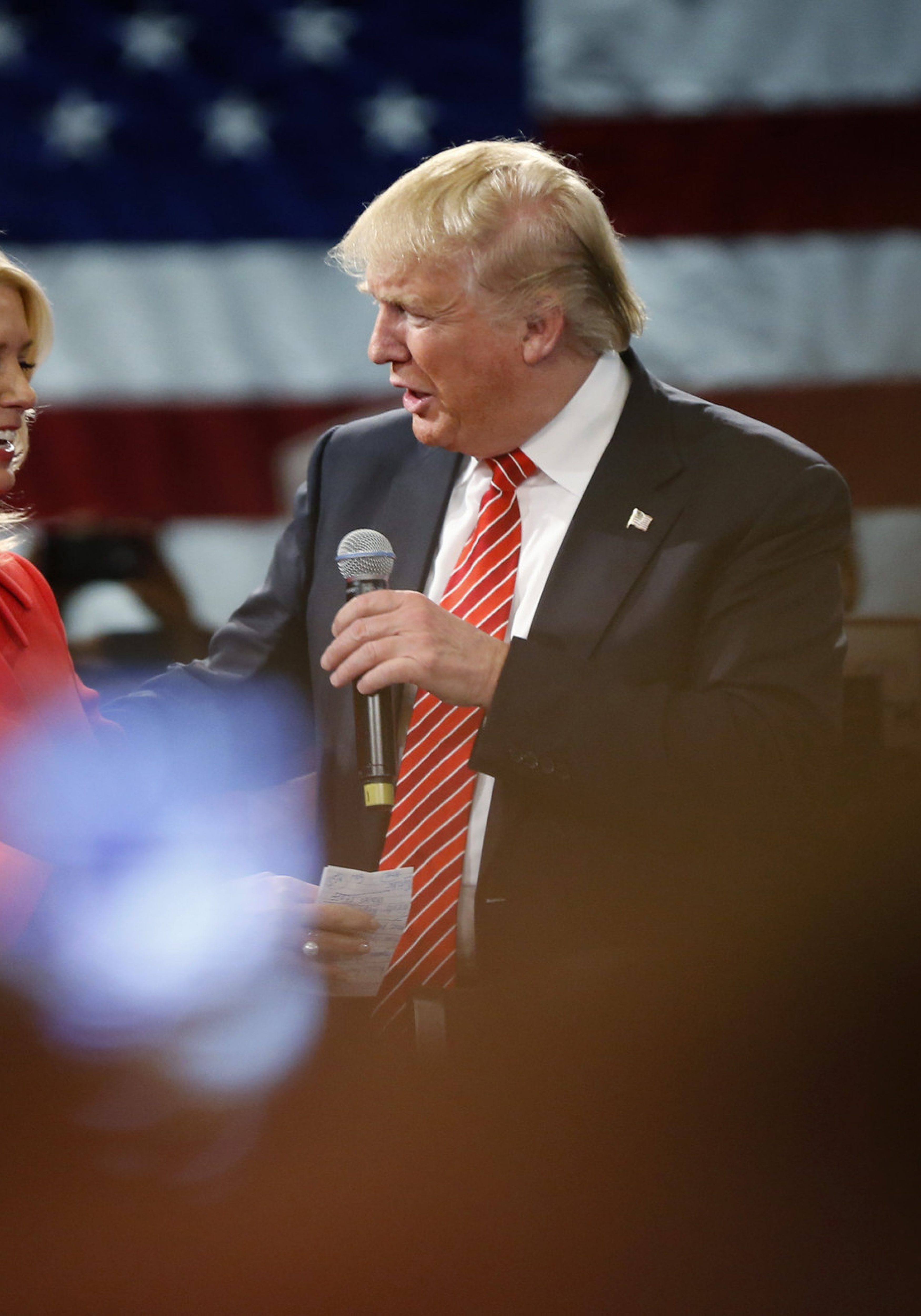 Assume that Pam Bondi were a judge. That's a dismal prospect but bear with it.
Assume further that she asked for a campaign contribution from a big shot businessman who was being sued in her court — and that after getting the money, she dismissed the case.
If she was a judge, instead of Florida's attorney general, she could be kicked out of office simply for asking anyone for a campaign contribution, even without a pending case being involved.
The Florida Code of Judicial Conduct clearly bans personal solicitation by judges. Surprising many, the U.S. Supreme Court upheld that rule last year.
With a case involved, she'd be an even bigger target for the Judicial Qualifications Commission and for impeachment — and perhaps also for a grand jury …
The Florida Attorney General is more than just another lawyer. If the odor reeking out of Bondi's office means anything, it's that the AG should have to follow the same ethical code that judges must.
The imaginary case I described is an analogy to Bondi's conduct with respect to Donald Trump and the yuuuuge consumer scam known as Trump University.
Florida complaints against Trump University were pending in her office — the question is, how many — and the office supposedly was considering whether to join a New York Attorney General's investigation, Bondi personally solicited a $25,000 campaign contribution from Trump. The eventual decision was to let her New York counterpart go it alone.
A committee backing Pam Bondi's re-election received $25,000 from a Trump Foundation on Sept. 17, 2013, four days after it was announced that the office was considering whether to join the New York probe.
After the check came in, Bondi — or someone — decided against the investigation.
While her campaign mouthpiece admits she personally asked Trump for the money, he denies that she was aware that many Floridians had complained to her office about the so-called "university."
If you have been following the news from San Diego, Trump University is a big, big deal. The documents unsealed in a lawsuit there depict it as a bait-and-switch racket. People flocking for advice from expert teachers supposedly chosen by the master himself were high-pressured to spend thousands more dollars on higher levels of questionably valued instruction.
The federal judge in the case, Gonzalo Curiel, is the one Trump has been attacking over his Mexican ancestry, with a venom that is repelling even supporters like House Speaker Paul Ryan.
As Sen. Lindsey Graham put it, there's been nothing so outrageous since Joe McCarthy.
But I digress. The issue of the moment is Bondi.
As I said, she's not just another lawyer. Her public duty is vastly greater than simply representing state agencies in court and fending off criminal appeals.
She also has an explicit responsibility to represent the public under Florida's Unfair and Deceptive Trade Practices law, also known as the Little FTC Act. The law, proposed by Gov. Reubin Askew and passed over intense opposition in 1973, was one of the great reforms — and one of the few still standing — of what's called the Golden Age of the Florida Legislature
What it says is that when the attorney general finds some business dealing down and dirty, he — or she — sues on the public's behalf.
Bondi's predecessors used the law to great effect.
A lawyer from Boston has filed complaints against Bondi with the Commission on Ethics, the Elections Commission and the Florida Bar. The Bar complaint may be the most significant. A lawyer owes an undivided loyalty to her client. If the public is considered her client, Bondi had no business accepting, let alone soliciting, a contribution from Trump.
But the Bar complaint is unlikely to go anywhere, at least not while Bondi remains in office. The Florida Supreme Court ruled long ago that the Bar, whose ultimate penalty is disbarment, cannot take action against a constitutional officer who must be a lawyer — judge or attorney general — to hold the office. It would amount to an impeachment proceeding, which is solely the business of the Legislature.
The House should be considering impeachment, right now. But don't hold your breath. The prospect of that intensely politicized body targeting anyone from the majority party is remote at best.
For perspective, consider what happened in 1973 when the media caught the lieutenant governor, Tom Adams, using a state employee from the Commerce Department to run Adams's private farm not far from Tallahassee.
Although he was a Democrat, the Democratic leaders of the House of Representatives went right after him with impeachment hearings. The money misspent at the farm wasn't great, but the principle was, as the leaders saw it.
It took intense lobbying by Askew to deflect the likely impeachment into an essentially meaningless vote of censure instead. He also canned Adams as commerce secretary and dropped him from his 1974 re-election ticket.
What Adams did was petty graft, but it was not such a fundamental betrayal of his office and his duties as it would be for an attorney general to nix a well-founded investigation in exchange for a campaign contribution.
I'm not saying that's what she did. She denies it. However glaring the circumstantial evidence, it doesn't prove there was a quid pro quo. It doesn't prove what she knew about Trump University or when she knew it.
Those are, however, questions that beg to be pursued by people with the power to subpoena witnesses and evidence.
This latest mess in Bondi's office is too pungent to be ignored.
___
Martin Dyckman is a retired associate editor of the newspaper now known as the Tampa Bay Times. He lives in Asheville, North Carolina.