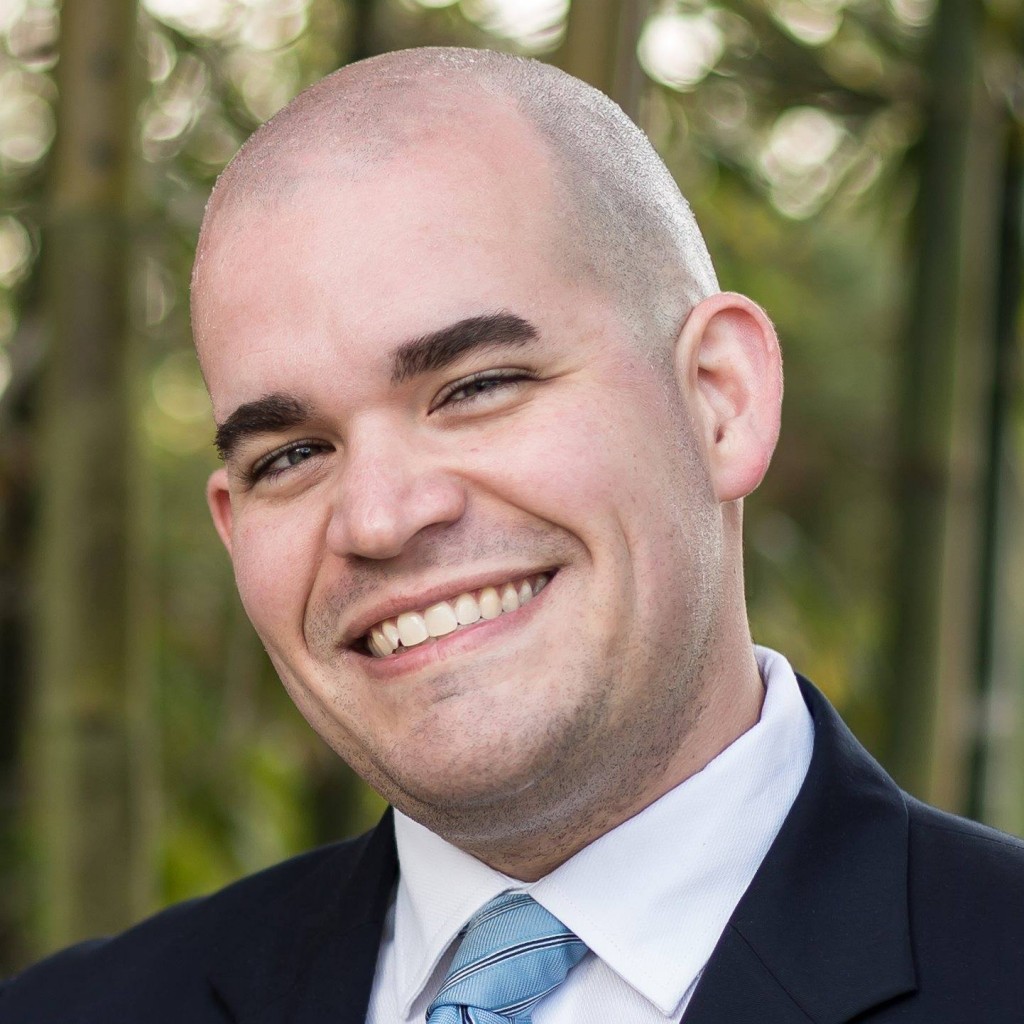 There are more than 300 candidates running for the 160 seats in the Florida House and Senate. And, try as we will, FloridaPolitics.com won't be able to interview all of them. So we are asking every candidate, including incumbents, to complete a questionnaire we believe offers an interesting, albeit, thumbnail sketch of who they are and why they are running. If you are a candidate and would like to complete the questionnaire, email [email protected]
Today's candidate spotlight features Alex Barrio, a Democrat for House District 48. Here he is in his own words.
Significant other? Kids?
Single and no children.
Education? Professional background?
UCF Class of 2007 (Bachelor's in Poli Sci); Florida International University College of Law 2012. District Secretary November 2006- April 2007 (Rep. Scott Randolph), April 2007-February 2008 (Rep. Darren Soto), Legislative Aide for Rep. Tony Sasso (Feb-November 2008); Legislative Analyst, Florida Senate Democratic Caucus (December 2012-May 2015); Political Director, SEIU Local 1991 (May 2015-April 2016); Business Manager, You Should Run, LLC (April 2016-Present)
What was your first job?
Bresler's Ice Cream in the Avenues Mall, Jacksonville, FL.
In 25 words or less, why are you running for office?
To make Florida a better place to live for everyone.
Did you speak with anybody in your political party before deciding on running? Receive any encouragement? From whom?
I spoke to a number of people involved in the political process and in the party, but because of the nature of my competitive primary and their current job roles I cannot name names. Everyone I spoke to was generally positive and excited.
Who do you count on for advice?
My business partner and general consultant at You Should Run, Dave Plotkin. Darren's Soto's campaign manager and one of my best friends on Earth, Christine Biron.
Who is your political consultant? Campaign manager?
Dave Plotkin is my consultant. I have two campaign coordinators, Jennifer Thelusma and Sol Ortega.
Who was the first person to contribute to your campaign? Why did they donate?
Chauncey Graham. He is a very good friend of mine and Tallahassee roommate during the 2016 Session while I was at SEIU. He donated because he believes in me and was one of the first people to say "You have to run. You have no choice. It's your time. Do it."
Who, if anyone, inspires you in state government?
The Senate Democrats I worked with from 2012 to 2015 are a great group. Senators Soto and Chris Smith will be dearly missed but Senators Oscar Braynon and Jeff Clemens are going to be excellent leaders. The caucus will be fun to watch as it potentially nears the majority in the next few years.
Why do people mistrust elected officials and what are you going to do about it?
People mistrust elected officials because so many of them make promises they cannot keep. The nature of our process is that change is hard so when you campaign on making huge changes that help people or affect their lives and then can't deliver, your opponents hit you on that. Strong challengers hit you hard. Our current political climate is bitterly divided. Republicans and Democrats are always on the attack, doing and saying whatever they can to get even the slightest edge. As a voter, it's hard not to feel like everything is terrible and the politicians are to blame. They are the parties are, for creating an environment of distrust and anger where there is no dialogue and compromising or finding solutions are impossible.
What am I going to do about it? I'm going to work at talking to as many voters as I can and let them know that I'm fighting for them. I'm going to build relationships with my Republican colleagues along with my Democratic friends and work the margins on the issues for Progressive ends. I'm going to honestly and earnestly try to be the best Representative as I can, always leaving an open door for anyone who wants to come and argue their points or their beliefs. I'm going to work every day to address the needs of my constituents and hopefully be an example to other elected officials that illustrates what people really want is someone who will listen to the people's needs and try to address their concerns and always be honest about it.
What are 3 issues that you're running on? (You're not allowed to say education or "improving the schools")
I am running to improve our education system every school in the state, in particular, the ones in my district, are excellent schools providing great services for every student. I am running to bring economic development dollars to improve and diversify the economy of my district, an economy that mostly relies on low-wage service jobs around the tourism industry. Finally, I am running to improve access to affordable healthcare. The legislature won't pass Medicaid Expansion but what will they do? Balance Billing and Pricing Transparency is a small first step. What else do the Republicans have? What else are they willing to do to help working people get access to health insurance? (So, Education, Economic Development, and Healthcare Access)
What is a "disruptive" issue (i.e., ridesharing) you are interested in?
AirBnB. How are state and local governments to regulate them? Will they collect taxes? How will it work? How are the HOAs and Condo Associations dealing with it? What about insurance? It's a fascinating issue with a lot of different moving parts. I could go on all day.
What does your legislative district need from Tallahassee?
Money. We've been neglected for years as dollars poured into UCF, downtown, and even Poinciana. We need some help to grow our economy and fix our schools.
Who was the best governor in Florida's modern history?
Reubin Askew. He changed Florida for the better and was probably the first (and one of the only) truly Progressive Governors we've ever had. He was a fighter.
If you could amend the Florida Constitution, what would you change?
Automatic Restoration of Voting Rights and a fully Independent Redistricting Commission. I hope to see those on the ballot in the 2018-2020 elections anyway.
Are yard signs an important part of campaigning in your district?
Yard signs are never an important part of a campaign. They neither vote nor convince a voter to vote for you.
What's the first thing you read each morning?
Where do you get your political news?
Politcal Wire, Daily Kos, and FloridaPolitics.com
Who do you think will be the next President of the United States?
Hillary.
60 Minutes or House of Cards?
60 Minutes (but really "Veep")
Social media presence? Twitter handle?
Twitter @YourBarrioFL. Facebook https://www.facebook.com/yourbarrio/
In 140 characters, what's a Tweet that best describes your campaign message?
Vote Barrio for a Better Florida.
Hobbies?
Reading literature and political books (currently reading "What It Takes"), collecting political campaign buttons. I'm also a film buff but that's on break until after the election.
Favorite sport and sports team?
Basketball. The Orlando Magic.