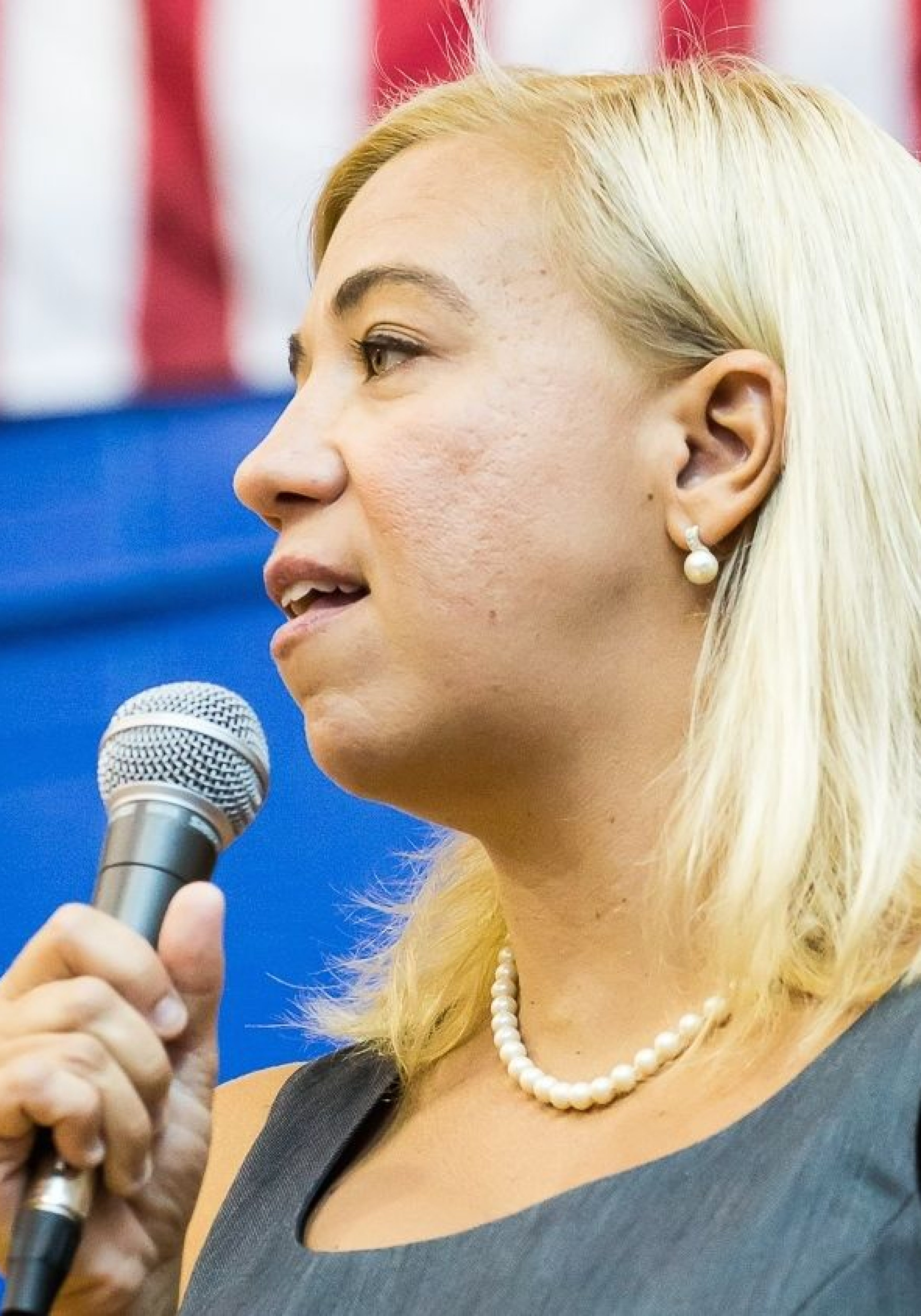 Democratic congressional candidate Susannah Randolph has announced a three-point plan for guns including banning assault weapons and expanding background checks.
Randolph is running in Florida's 9th Congressional District, covering south-central Orlando and Orange County, Osceola County and eastern Polk County.
Her position on gun violence was released in response to Sunday's Pulse nightclub massacre. She, husband and Orange County Tax Collector Scott Randolph, and their preschool daughter live only a couple miles from the Pulse nightclub.
Randolph is running in the Aug. 30 Democratic primary contest against state Sen. Darren Soto of Orlando, who has called a press conference with other area elected officials for Wednesday morning to discuss the massacre. Also in the Democratic contest are Dena Minning and Valleri Crabtree.
Republicans have Wayne Liebnitzky and Wanda Rentas running in the Aug. 30 primary.
"This was an act of hate. It was an act of terror. And it happened here," Susannah Randolph said in a news release issued by her campaign. "But in this moment, we must also take a stand. Gun violence has to end. Right here. Right now."
She offers three planks:
Reinstate the ban on assault weapons
"Period," Randolph said. "Assault rifles have been used in ten of the most recent and deadly mass shootings in America – in a movie theatre in Colorado, a community center in California, a first grade classroom in Connecticut. And over the weekend, an assault rifle was used to carry out the largest mass shooting in U.S. history right here in Orlando."
"One man, armed with a weapon of war, murdered forty-nine innocent people, and injured dozens more," she said. That has to end."
She said if it takes a discharge petition – a congressional tactic – to bring the issue up for a floor vote, she would "be the first to sign it."
Overturn the congressional ban on federal funding for gun violence research.
"Gun violence is a serious public health epidemic, yet the U.S. Centers for Disease Control and Prevention has not touched gun safety research for two decades," she said. "If we truly hope to prevent future gun violence tragedies, we need rigorous scientific research – which won't happen so long as that ban remains in place."
Expand background checks for gun purchases.
"This is a public safety issue, and we need to treat it as such," she said. "We need more extensive background checks to ensure that we're protecting our communities from the threat of gun violence. We should be able to send our kids to school, enjoy a night out with our friends, and live our lives without fear of gun violence. The fact that the Orlando shooter passed these background checks demonstrates just how broken the current system is."